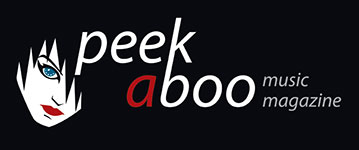 like this cd review
---
AGONOIZE
Apokalypse
Music
•
CD
aggrotech
•
Cyberpunk
•
Dark Electro
•
Hardcore
•
Harsh
•
Hellelectro
•
Industrial
[89/100]

Out Of Line
08/08/2014, Filip VAN MUYLEM
---
Calling the new Agonoize album apocalyptic is almost a mild description for the Berlin-based latest inferno of hard beats, a typical aggro-sound, brutal shouts and thudding bass. But Agonoize would not be Agonoize if they had not embedded a plethora of addictive hooklines and subversively catchy melodies into the core of all this mayhem. They also deliver all the dark sides of humanity on the lyrical side. This includes vicious attacks on gentrification and selling out (in their native language of German... while at the same time taking a clear stance as to which end of the political spectrum they belong to, for anyone who cares to actually listen to the lyrics), wannabe hools with martial poses, the church and religious fanatics, as well as forays into all those nasty elements lurking under the surface of civilized society that the tabloids love to exploit, all infused with the band's special brand of pitch-black, tongue-in-cheek, humor. With "Apokalypse", Agonoize stay strictly in line with their motto: if we are too hard for you than just buzz off and listen to Synth Pop or Hip Hop, instead...
I must say that lots of band's sound like them (the melodies, the beats, vocals...), so it's really hard to get to the top! Somehow they managed to make me happy with this one! So mission completed! Some might hate them for what they do, say or sound like: but I like them and I'm not the only one, as they sing in German it reminds me strongly of Infektion. I'm honest: I was a big fan until they simply vanished in the thin air...
Some analytics: I love the intro of the first track, simply because of the percussion and almost sacred sound with the chants and synths! It fitted as opening! The monstrous voice woke me out of this sacred dream and announced perfectly the bad times and apocalyptic feeling! It reminded me slightly of Das Ich (the dramatic and bombastic sound). The break beats of the second track surprised me too, but loved the hammering beats and nice tempo. Work out time! Start pumping and start running! 'Toxin' reminded me a bit of Suicide Commando, but that is calling in GOD! I loved this track for what it is: a great clubber with even nicer lyrics! 'Endstation' is the next highlight: the beats, the tempo, the sound, the lyrics... 'Numinos' is another highlight! 'Death by Stereo' is my favorite track on the album and just perfect as last track! Boom, boom, boom: Head shot!
It was a nice trip!
Thumbs up!
Apokalypse
2. Dafür
3. Toxin
4. Anti-Christ
5. Deutsch
6. Resolution
7. Endstation: Tod
8. Das zweite Ich
9. Exequien
10. Odium
11. In Infinitum
12. Numinos (In The Name Of God)
13. Death By Stereo
Track Listing:
1. Apokalypse
2. Dafür
3. Toxin
4. Anti-Christ
5. Deutsch
6. Resolution
7. Endstation: Tod
8. Das zweite Ich
9. Exequien
10. Odium
11. In Infinitum
12. Numinos (In The Name Of God)
13. Death By Stereo
Filip VAN MUYLEM
08/08/2014
---