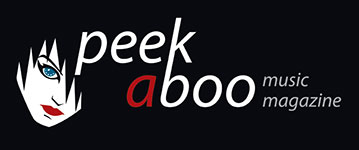 like this cd review
---
HEIMATAERDE
Kaltwaerts
Music
•
CD
Dark Electro
•
Electro Rock
•
Folk / Ethnic / Tribal
•
Medieval
[95/100]

Out Of Line
07/08/2014, Filip VAN MUYLEM
---
Since I noticed their remix of a XMH track I told our editor that I wanted to review them: the way they (deconstructed and reconstructed) mixed: bagpipes, electro and guitars were just so appealing! I wanted more!
The Medieval-Electro-pioneers open up a new chapter of their saga, driving the listener on a journey into the eternal frost on a unique foundation of synthetic beats and deep sequencers, garnished with medieval instruments, walls of guitars and choral chants.
The new chapter in the fantastic journey of Ashlar von Megalon and his fearless friars seamlessly continues the story of the previous album releases of Heimataerde. On "Kaltwaerts" (= into the cold), the dark antagonist Zebaoth has captured friar Andreas and is now setting out to bring fear and horror unto the world. The brotherhood wants to stop this evil force at all costs and embarks into the cold to destroy the demon once and for all times and to rescue the friar. In this, Heimataerde manage to shake the floor yet again with a unique mix of club-compatible Electro-sounds and medieval atmosphere, while captivating the listener with an epic and moving story, at the same time. The mix of modern sounds, fantasy and long past eras has turned out even bigger, more powerful and fascinating, this time around.
Reviewing this great one without handing out the above information is simply not done. I enjoyed it from the very start until the last note! It still sounds fresh and new with all the above mentioned elements!
The opening track for example: 'Es ist nicht vorbei' has great vocal chants and a soft but very hypnotic sound, almost a sacred track! The percussions are also greatly appreciated! Whilst the next track offers us: electro, dubstep, guitars and chanting that powers up a great clubber 'Bruderschaft'. This is just another proof of their great mastering of crafting a musical jewel! An even greater clubber (with great electric violins) is the main title track 'Kaltwaerts'.
'Keine Helden' is one of the most remarkable tracks on the album: it sounds like a techno track until the bagpipes jump in, but return to what we call in Belgium 'Botsautomuziek'! If our own national music station don't like this one, than they can go screw themselves and dance alone on their track 'Dance with the Devils' (Ghunter D)! Pure fun in club land!
'Verdammt Nochmal' is more into melancholy and that is again my biggest musical love! A lot of bans can learn a lot from a track like 'Heut ist ein guter Tag', just listen to the mix of all the influences and instruments! Pure gold! 'In der Dunkelheit' has even some Goethes Erben influence! More melancholy, bagpipes, guitars and electro with 'Schwesterlein'. I cherish the melodic sound and the rhythm! No clue what the instrument is, but it has a certain Arabic touch.
'Weiß schwarz' could be the next Rammstein! Just listen to the track! The singing Arabic lady adds a nice extra! In 'Einfach so' is a nice one as last regular track as with 'Rossreiter' the end story is told.
I had my fun and don't regret it! I hope they keep growing and keep looking for a wider and newer sound!
Track listing:
Album CD:
Es ist nicht vorbei

Bruderschaft

Kaltwaerts

Die Wanderschaft

Sohn

1000 Meere weit

Keine Helden

Verdammt noch mal

Heut ist ein guter Tag

In der Dunkelheit

Schwesterlein

Weiß schwarz

Einfach so

Rossreiter
Filip VAN MUYLEM
07/08/2014
---