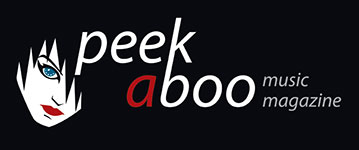 like this movie classics review
---
MICHAEL MANN
Thief
Movie
•
Movie classics
Crime
[89/100]

MGM
04/08/2014, Didier BECU
---
Last month the highly acclaimed US-label Criterion released the (non-region free) Blu-ray from Thief. Overseas we have to keep ourselves happy with the DVD that's been released by MGM, and even deleted from their back catalogue. So that means a search, but no worries though as the satisfaction is enormous simply because Thief is an excellent (somehow forgotten) gem.


This movie from 1981 is the directing debut from a man named Michael Mann who later would change the world with Miami Vice: the best series ever! The use of neon lights and addicting synthmusic that became a trademark of Miami Vice also plays a main role in his film debut. There's even more, just like it's the case in the adventures of Crockett and Tubbs, the story from Thief doesn't matter, as it's the atmosphere that is most important.


Frank (James Caan) is a jewel thief who is known as one of the best in his kind. The crook thinks that the time has come to stop his activities and start a family life just like normal people do. He always carries a collage of images in his pockets that portray his goals in life. The only missing thing is a wife on his side. He finds her in the naïve waitress that Jessie (Tuesday Weld) is. Just at the moment that his dreams become reality he gets an offer from mob boss Leo (Robert Prosky) that is impossible to refuse. Frank agrees, but from then on there's no possibility to step out the gangster world.
Judging on the cover you'd swear that Thief is an ordinary action movie that is typical for the 80's, but that's a fault image! Not only you're having the Mann-factor (for me he is the best American, well in fact British, director ever), there's also Caan who is performing one of his best roles ever!


The addicting synthmusic from Tangerine Dream makes this ode to the loner who seeks his luck in crime only darker. The many shots that show the desolate roads from Chicago in where neon is the only company show perfectly where Refn took his inspiration from when he made Drive. Thief almost lasts two hours and even if there isn't that much of dialogue in here, the movie goes as a speeding train.


If you ever would find this gem on some flea market, don't hesitate: take it home! Even if we keep on hoping that some European label soon will release the restored version on Blu-ray!
Didier BECU
04/08/2014
---
Vorige maand verscheen op het Amerikaanse Criterion de (niet-regiovrije) Blu-ray van Thief. Voorlopig moeten wij het hier stellen met de dvd die destijds op MGM werd uitgebracht en ondertussen reeds uit de handel is verdwenen. Dat wordt dus zoeken, maar de tocht loont omdat Thief een schitterende (vergeten) parel is.


Deze film uit 1981 was namelijk het filmdebuut van ene Michael Mann die later met Miami Vice zou doorbreken. Het gebruik van vele neonlichten en verslavende synthmuziek die Miami Vice zo groots maakte, merk je ook al in zijn eersteling. Meer zelfs, net zoals dat bij Crockett en Tubbs het geval was, is ook in Thief het verhaal van ondergeschikt belang en is het vooral de sfeer die primeert.


Frank (James Caan) is een juwelendief die als geen ander een kluis probleemloos kan kraken. De misdadiger heeft er evenwel genoeg van en vindt dat het hoog tijd is om net als alle normale mensen een rustig gezinsleven te leiden. Hij heeft steeds op een collage van prentjes op zak waarop al zijn levensdoelen staan geplakt. Het enige wat mankeert is een vrouwtje aan zijn zij. Die vindt hij in de naïeve serveerster Jessie (Tuesday Weld). Op het moment dat zijn dromen werkelijkheid worden, krijgt hij een aanbod van maffiabaas Leo (Robert Prosky) dat hij moeilijk kan negeren. Frank stemt toe, maar helaas is er geen weg meer terug uit het misdaadmilieu eens hij met Leo in zee gaat.


Het hoesje doet vermoeden dat Thief een gewone actiefilm is zoals er in de jaren 80 in grote getale zijn gemaakt, maar dat is geenszins het geval. Niet alleen is er de heerlijke Mann-factor (voor ondergetekende de beste Amerikaanse, nou ja eigenlijk Britse, regisseur die er is), ook Caan zet hier één van zijn allersterkste rollen ooit neer.


De meeslepende synthmuziek van Tangerine Dream geeft deze ode aan de eenzaat die zijn soelaas zoekt in de misdaad een extra duister sfeertje. De vele shots van de desolate wegen van Chicago waar alleen het neon het gezelschap is, tonen aan waar Refn zijn inspiratie haalde toen hij Drive draaide. Thief duurt bijna twee uur en ook al wordt er maar weinig in gesproken, raast deze misdaadprent als een trein voorbij.


Mocht je hem ooit ergens tweedehands vinden, twijfel dan niet: meenemen! Ook al hopen we dat een Europees label weldra de gerestaureerde versie zal uitbrengen!
Didier BECU
04/08/2014
---
---