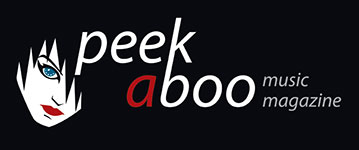 like this cd review
---
ACE FREHLEY
Space Invader
Music
•
CD
Glamrock
•
Hard Rock
[92/100]

Steamhammer/SPV
01/08/2014, Filip VAN MUYLEM
---
Widely known as the original "Space Ace" and founding guitarist for 16 cumulative years (over 2 tenures) of the multi-platinum selling rock band KISS, Frehley is demonstrably the most popular original member.
His nickname tells us a bit from where the first track and album name comes 'Space Invader'! I must admit it comes close enough to the lyrics of Ziggy Stardust, but that is an epic hero of the past (I was close to be born when the album was out). The title might also refer to the world wide know arcade game 'Space Invaders', but what the heck, we are in for the music! I must say that I'm very keen on his voice, the sound (perfectly worked out and in a perfect stereo recording).
The melodic sound and the lyrics set my imagination on fire! The sound is a bit commercial, but I didn't bother me listening to it for the 10th time! I can see a nice video or a live gimmick! 'Gimme me a Feelin' is not what I'm screaming as I get a lot of feelings along this record, but that is the title of the second track! The lyrics, the vocals and the guitar play rise more than enough positive feelings! Clap your hands for this one! 'I wanna hold you' is a bit of a mellow track, but it rocks and that is truly fun! I can see some women melt when this one is going to be played during a live gig, for sure if Ace is pointing out into their direction when he sings this one with all his vocal power! Hell, yeah, this one awakens a lot of fantasy! Keep on Rock'n 'rollin! 'Change' has great lyrics that will reach the hearts of a lot of youngsters and people who are working their ass off to get a second chance! Great solo guitar play! 'Toys' sounds like the biggest dream of boys!
I know that kids keep you young and I might be in that phase too, so this one is for me too! The lyrics describe lots of fun time! 'Immortal pleasures' sounds a bit softer, but the lyrics steal my heart again! Great song crafting on this one! 'Inside the vortex' could have been on the newest 'Transformers' soundtrack! Well, the lead guitar plays an important role in this one! Guitar lovers will absolutely be pleased! 'What every girl wants' is almost a sing-a-long track, very catchy and a nice rocker! 'Past the milky way' sounds a bit like a mix between Bon Jovi and Ziggy Stardust or between Aliens and Space cowboys! Great country and western sound with some help from Mars! Hell, I'm a fan of both, so it just sounds great! 'Reckless' is straight forward rock and play! Well I'm old enough to know the original Steve Miller 'The Joker' and I must say that this cover version is really worth a shot!
It really sounds like a nice update: undressed and with new make up to charm us as if it is a new and fresh one! 'Starship' is the last track and I must admit: I struggled a bit with this one as it is in a way totally different as the previous tracks. It reminds me of some Joe Satriani concert (I fell asleep halfway). Man: I need vocals!
Despite this last track the album is worth every minute! Thumbs up!
Filip VAN MUYLEM
01/08/2014
---