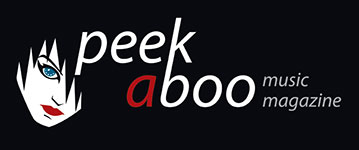 like this cd review
---
RED FANG
Only Ghosts
Music
•
CD
Hard Rock
•
Stoner Rock
[80/100]

Relapse Records
11/12/2016, Mark VAN MULLEM
---
After three years of vigorously touring the world, Red Fang is back with a brand new album: Only Ghosts, released October 14th. The fourth album by the stoner rock quartet is produced by Ross Robinson (At The Drive In, The Cure, Slipknot) and mixed by Joe Baressi (Queens of the Stone Age, Kyuss). Let's not beat about the bush, touched by the hand of both Robinson and Baressi, all of the ten tracks on the album have that typical Red Fang signature to it, which means Only Ghosts sounds great!
On Only Ghosts the band continues to please with a high impact, hook filled stoner rock with irresistable fat grooves and great melodies. The album is not ground breaking, nor is it something completely different then what you already knew from the band, just expect more and much better of the same recipe; absolute grand songs and great riffs. From the throaty Flies to the proggy instrumental Flames over the almost poppy Not For You or the apocalyptic The Smell Of Sound, the new Red Fang kicks ass for 41 minutes!
It's hard to find a lesser track on this album as there is none. But there are some notble tracks of course. To name them: the haunting and daunting No Air with its fat choruses, desperate vocals, grand guitars and its overal big sound, or the apocalyptic and scaring The Smell Of Sound, wow! Another great tune is I Am Ghost. Those guitars, man! And there's Cut It Short of course, kicking off with a Nirvana-like intro riff - Love Buzz*, Nirvana's take on the Shocking Blue-song, a yone? - and developing into a majestic power pop song, surely a firm candidate for a single, I would say. The same goes for Not For You with its great riffing, killer choruses and grand vocals, with the singalong chorus he wants it all she wants it all they want it all, this could be an instant hit? It Should!
With this fourth album, Red Fang has found the perfect balance between sledgehammer riffs and hooks, screams,shouts and clean vocals, fat grooves, some wonderful melodies and even poppy tunes. All of the songs have a truly great architecture to them without getting too arty farty or even proggy, and keeping the no nonsense rock & noise and fuzz in the sound.
If I were you, I would buy the new Red Fang album. Don't hesitate. I must warn you though, you could end up like me and play it in repeat constantly and especially tracks like Not For You, Cut It Short and No Air!
Mark VAN MULLEM
11/12/2016
---