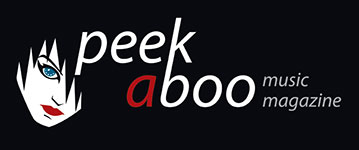 like this concert review
---
SUZANNE VEGA
Borgerhout, De Roma (06/10/2016)
Concert
Singer Songwriter
11/12/2016, Mark VAN MULLEM
---
In a fully packed De Roma, one of Antwerps finest venues, Suzanne Vega presented her The Lover, Beloved Tour on Thursday, October 6th, playing some very old songs, some newish songs and very new songs, as the singer-songwriter said herself, giving the audience no less than an intense and truly magical evening.

The New York singer-songwriter has a new album: Lover, Beloved: Songs from an evening with Carson McCullers, a soundtrack to the play Vega wrote about the enigmatic author. Six of the ten new tracks on the album were aired during the evening, including the wonderful single Harper Lee. But not before Vega had played some more known songs: I'll play some songs you really like first, so you get good value for your money, the singer-songwriter told the audience. So we had to wait to the eight song in the set to dive into the world of Carson McCullers' truly grand songs. Why so uncertain, Suzanne?

At about 21.35 hrs the announcer shouted: Ladies and gentlemen, from New York, Suzanne Vega! Gerry Leonard entered the stage and played the first notes of Fat Man & Dancing Girl, a song from 1992's 99.9F°. I had completely forgotten about it. And there she was, the queen of singer-songwriters, like always fully dressed in black, with a green touch! Very Nice. Alas at this point the guitar was way too loud in the mix and Suzanne's vocals nearly drowned in too much noise. But luckily this was solved rather quickly! And by the time the second song was played, the sound was just perfect.

That second song took us straight back to 1985 and to Suzanne Vega's iconic debut album that made her famous. We heard Marlene On The Wall, and se played a truly wonderful version! The debut album was visited again with a goose bumps version of Small Blue Thing, the sublime Some Journey and announced by Vega as a very long and very sad song: the epic The Queen and the Soldier. Top Class.
I was very happy with the inclusion of the jazzy Caramel from Nine Objects of Desire. Luka and Tom's Diner, both gems and both from Solitude Standing, where kept for the grande finale of the main set, but great beauties such as Left Of Centre and a moving Gypsy, about the same person who plays the staring role in In Liverpool, the Great Love of her Life, were played as well. I wouldn't have mind to hear the title track from Solitude Standing too. Well, maybe next time!
Suzanne mostly wears black, so the song I Never Wear White, from Vega's previous album Tales from the Realm of the Queen of Pentacles (2014) was rather appropriate. She sings: I never wear white, cause white is for virgins. She played Crack in the Wall and an unearthly beautiful Jacob and The Angel.
Only after eight songs in the set it was time to devour those new songs. And from this point on Vega and Leonard were joined by pianist Jason Hart. Selections from the new album were the earlier mentioned single Harper Lee, the exquisite New York Is My Destination, Annemarie and Wee Of Me. More songs of Lover Beloved would follow during the encores.

Vega brought an excellent mix of new songs, newish songs and very old songs as she promised. Her unique voice still sounds great, and as always the audience was very receptive to the beautiful lyrics and listening! This was not the sort of gig that grows into a dance party, although Vega decided to do a little dance during Tom's Diner, a version that come close to the one she recorded with D.N.A., ages ago...

The CD Lover, Beloved: Songs from an evening with Carson McCullers is released on the Cooking Vinyl label on October 14th.

Setlist:
Fat Man & Dancing Girl / Marlene on the Wall / Caramel / Crack in the Wall / Jacob and the Angel / Small Blue Thing / Gypsy / The Queen and the Soldier / New York Is My Destination / We of Me/ Annemarie / Harper Lee / Left of Centre / I Never Wear White / Some Journey / Luka / Tom's Diner
Encore:
In Liverpool / Lover, Beloved / Carson's Last Supper
Mark VAN MULLEM
11/12/2016
---
Donderdag 6 oktober 2016 had ondergetekende dan eindelijk een afspraak met een van zijn favoriete singer-songwriters, want bij haar vorige doortochten wilde het maar niet lukken, maar het concertje van Suzanne Vega in De Roma zou ik absoluut niét aan mij voorbij laten gaan! En het werd, zoals bekend van de New Yorkse, een intense avond vol schoonheid. En veel te kort natuurlijk, ook dat.
Vega toert met het gloednieuwe album Lover, Beloved: Songs from an evening with Carson McCullers, een conceptalbum dat ook de soundtrack is van het dra uit te voeren toneelstuk dat Vega schreef over deze enigmatische auteur. Een uitstekend album trouwens, de single Harper Lee ken je misschien al, die krijgt terecht goede airplay. Toch zou Vega de nieuwe songs slechts met mondjesmaat in de set toelaten: Ik speel eerst de al wat bekendere liedjes, dan horen jullie toch al zeker dat wat je graag hoort. Waarom zo bescheiden, waarom die onzekerheid Suzanne? De nieuwe songs staan als een huis!
De Antwerpse chanteuse Mira, zelf een grote fan, had de eer om te openen voor Suzanne Vega. Mira heeft net als Vega een nieuw album uit, met weliswaar een iets kortere titel: Plaats. Mira had maar tijd voor zes liedjes, tijd genoeg om uit te pakken met enkele pronkstukjes van de nieuwe plaat; de single Enkel Glas, het bijzonder pakkende en beklemmende Koude Regen en het vrolijke en o zo herkenbare De Buren. Een mooi mini-concertje was het, jammer dat niet iedereen in de zaal er de nodige aandacht aan schonk. De eeuwige tol wegens maar de support-act? Mira verdient beter!
Om 21.35 uur werd Suzanne Vega met veel bravoure aangekondigd. Gitarist Gerry Leonard nam rustig plaats en zette Fat Man & Dancing Girl in, een song uit 99,9F° die ik uit het oog verloren was, terwijl de ongekroonde New Yorkse koningin van het songschrijven het podium besteeg. Jammer genoeg verdronk het lied in de veel te luid gestemde gitaar, Vega's stem kwam er amper bovenuit. Gelukkig was het euvel tegen de tweede song verholpen. Waarom Suzanne's pianist Jason Hart er pas bijkwam voor het éérste nieuwe lied van de avond is me overigens een raadsel. Niet dat het concert toen een geheel andere muzikale richting koos...
We are going to play some very new songs for you, some very old songs too and some newish songs. De eerder geschetste (gespeelde?) onzekerheid, bracht de mega-hit Marlene On The Wall, in een magistrale versie overigens, al meteen als tweede song in de set, op die very new songs was het nog even wachten dus.
Vega bracht ondertussen een mooie doorsnee uit haar carrière met opvallend veel aandacht voor het debuut uit 1985, met naast Marlene On The Wall een ronduit prachtig Small Blue Thing, een als the very very long and sad song aangekondigde meesterlijke renditie van The Queen and the Soldier en een subliem Some Journey. Luka en Tom's Diner werden opgespaard tot aan het einde van de set, maar ook met Left of Centre en het magistrale en pakkende - zeker nu we de context kennen - Gypsy, werd het album Solitude Standing bezocht. De hoofdrolspeler in Gypsy blijkt dezelfde man en grote liefde te zijn die ook opduikt in In Liverpool, diens thuisstad. Ik had ook nog graag de song Solitude Standing gehoord, maar een mens kan niet alles hebben naar verluidt.
Ook Suzanne Vega's vorige album werd gretig bezocht met het statement I Never Wear White; I never wear white, cause white is for virgins, gevolgd door Crack In The Wall en het betoverend mooie Jacob and the Angel.
Pas na acht songs maakten we een sprongetje naar het nieuwe album; met ondermeer de sterke single Harper Lee en het uitstekende New York Is My Destination. In de bisronde volgden nog songs van de nieuwe plaat, waaronder titeltrack Lover Beloved. In totaal toch zes van de tien tracks uit het nieuwe album.
Het was een uitstekende mix dus, met vooral aandacht voor de huidige plaat, het debuut en het vorige album. Vega leek op haar gemak te zijn in de prachtige zaal van De Roma en toonde zich in de loop van het optreden de ideale gastvrouw. Op haar unieke stemgeluid valt nog steeds niets aan te merken en de liedjes spreken natuurlijk voor zichzelf. Niet meteen een concert waarbij je uitgebreid staat te feesten, wel een avond waarop echt geluisterd wordt naar de steeds weer sterke teksten. Vega vindt het trouwens heel belangrijk dat mensen haar teksten begrijpen en doorgronden. Dat was in Antwerpen niet het grote probleem, al had ik die aandacht ook Mira gegund, eerder op de avond. Oh, ja, de New Yorkse deed wel zelf een kort dansje tijdens Tom's Dinner, de versie met DNA benaderend.
De CD Lover, Beloved: Songs from an evening with Carson McCullers wordt uitgebracht op Cooking Vinyl en is te koop vanaf 14 oktober.
Setlist:
Fat Man & Dancing Girl / Marlene on the Wall / Caramel / Crack in the Wall / Jacob and the Angel / Small Blue Thing / Gypsy / The Queen and the Soldier / New York Is My Destination / We of Me/ Annemarie / Harper Lee / Left of Centre / I Never Wear White / Some Journey / Luka / Tom's Diner

Encore:
In Liverpool / Lover, Beloved / Carson's Last Supper
window.post_1476221434252_11 = function(win,msg){ win.postMessage(msg,'*'); }
Mark VAN MULLEM
11/12/2016
---