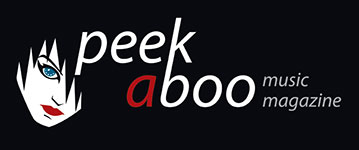 like this cd review
---
LEYLA MCCALLA
A Day for the Hunter, A Day for the Prey
Music
•
CD
Folk
•
Singer Songwriter
•
world music
[85/100]

PIAS
10/12/2016, William LIÉNARD
---
Leyla McCalla was born in New York, she lives in New Orleans and she has Haitian-American roots. A Day for the Hunter, A Day for the Prey is her second album (her debut Vari-colored Songs appeared in 2014), and it contains English and French lyrics. Her music has been influenced by Cajun and by Haitian and Creole styles, American jazz and folk, and thus she effortlessly spans three centuries of musical tradition. She has been trained in cello and chamber music, she plays tenor banjo and guitar, and she has gained experience in the streets of New Orleans. It will be appreciated that Leyla McCalla is anything but a beginner, and that is how this album sounds: the work of an accomplished artist.
A Day for the Hunter, A Day for the Prey contains no weak tracks and the album offers a wide range of influences and creates an attractive and exotic cocktail. The title track gets a drum-like intro of cello and banjo and evolves into a Cajun-style track with English vocals. Leyla McCalla has a beautiful and powerful voice that fits perfectly with the music, while the roaring and plucked string instruments paint an attractive canvas.
Les Plats Sont Tous Mis sur la Table takes us to the heart of Cajun country and is one of those songs that Anna and Kate McGarrigle never wrote or sung. McCalla may be perfect in English, her Cajun French is at least as good. Beautiful, the combination of violin and cello! Far from Your Web tends more to cowboys and vast prairies, but cello and clarinet give the track a Yiddish accent, while Little Sparrow belongs in the American Songbook, a gorgeous ballad for guitar and cello, assisted by violins and quiet percussion: music for a campfire in the Black Hills of South Dakota and Wyoming.
With dual vocals and French lyrics, Maman is a ballad that fits in with the French song material by those great Canadians Anna and Kate McGarrigle: simple, economical and very efficient. The track has a simple guitar accompaniment that perfectly contrasts with the dual vocals. Due to its exotic sound, we situate Peze Cafe on a Haitian village square with colored lanterns, sultry dancing beauties from a painting by Paul Gauguin and a local swing band on speed. Blue Runner has again violins, banjos and the exciting character of Cajun music, an infernal track at a hellish pace.
Vietnam has nothing to do with the Asian country. He is the boy in Leyla's farewell song before embarking on a long journey. The track is dominated by McCalla's voice. She even sings the background vocals and she is accompanied by a simple guitar. Very beautiful in its simplicity. The cello gets free rein in the intro of Salangadou and the instrument is also present as Leyla McCalla adds her dual Creole-French vocals. It's a track that suggests sadness and melancholy and in which you hear African choir chants. A playful and hyper-nervous banjo and a nagging cello paint the canvas for Let It Fall. Again, a very simple and yet wonderful track.
Fey O is a beautiful French ballad for a day in the land of palm trees: exotic and tropical, with the sun high in the sky. Final track Minis Azaka has the same atmosphere, but sounds quieter and more intimate, and grows into an attractive waltz with Leyla McCalla as the exotic hostess.
World music. No doubt. Original and surprising, without unnecessary frills. Leyla McCalla is a favourite for our top 10 of 2016!
Track listing:
1. A Day for the Hunter, A Day for the Prey
2. Les Plats Sont Tous Mis sur la Table
3. Far from Your Web
4. Little Sparrow
5. Maman
6. Peze Café
7. Bluerunner
8. Vietnam
9. Salangadou
10. Let it Fall
11. Fey O
12. Minis Azaka
William LIÉNARD
10/12/2016
---
De in New York geboren Leyla McCalla is van Haïtiaans-Amerikaanse oorsprong en woont in New Orleans. A Day for the Hunter, A Day for the Prey is haar tweede album (haar debuut Vari-colored Songs verscheen in 2014), waarop ze in het Engels en het Frans zingt. Haar muziek is beïnvloed door cajun en door Haïtiaanse en Creoolse muziek, Amerikaanse jazz en folk, en bijgevolg overspant ze moeiteloos drie eeuwen muziektraditie. Als je weet dat ze een opleiding cello en kamermuziek heeft genoten, tenorbanjo en gitaar speelt, en ervaring heeft opgedaan in de straten van New Orleans, dan zal het duidelijk zijn dat Leyla McCalla alles behalve een beginner is, en zo klinkt dit tweede album ook: het werk van een volleerd artiest.
We zeggen het maar meteen: op A Day for the Hunter, A Day for the Prey staan géén zwakke tracks en het album biedt een brede waaier van invloeden die samen een aantrekkelijke en exotische cocktail vormen. Het titelnummer krijgt een drumachtige intro van cello en banjo en evolueert tot een cajun-achtige track waarin de vocalen eerder toevallig in het Engels gezongen worden. Leyla McCalla heeft een prachtige en krachtige stem die perfect bij de muziek past, terwijl de ronkende en getokkelde snaarinstrumenten een aantrekkelijk canvas schilderen.
Les Plats Sont Tous Mis sur la Table voert ons naar het hart van cajunland en is één van die songs die Anna & Kate McGarrigle nooit hebben geschreven of gezongen. McCalla mag dan perfect Engels spreken, haar cajun-Frans is minstens even goed. Prachtig die combinatie van viool en cello! Far from Your Web neigt meer naar cowboys en weidse prairies, maar cello en klarinet geven de track ook een jiddish accent, terwijl Little Sparrow thuishoort in het American Songbook, een bloedmooie ballade voor gitaar en cello, bijgestaan door violen en rustige percussie: muziek voor een kampvuur in de heuvels van South Dakota en Wyoming.
Met z'n dubbele vocalen en Franse lyrics is Maman een ballade die aansluit bij het Franstalige werk van Anna & Kate McGarrigle: eenvoudig, zuinig en zeer efficiënt. De track krijgt een eenvoudige gitaarbegeleiding waarmee de dubbele zanglijn perfect contrasteert. Als gevolg van de exotische klanken, situeren we Peze Café op een Haïtiaans dorpsplein met kleurige lampions, zwoel dansende schoonheden uit een schilderij van Paul Gauguin en een lokaal balorkestje op speed. Bluerunner heeft opnieuw de violen, de banjo's en het opzwepende karakter van cajunmuziek, een helse track tegen een hels tempo.
Vietnam slaat niet op het Aziatische land, maar op een jongen van wie Leyla McCalla afscheid neemt alvorens een lange reis aan te vatten. De track staat helemaal in het teken van McCalla's stem. Ze zingt zelf de achtergrondvocalen en wordt begeleid door een simpele gitaar. Heel erg mooi in al z'n eenvoud. De cello krijgt vrije baan in de intro van Salangadou en is ook van de partij als Leyla McCalla haar dubbele Creools-Franse vocalen toevoegt. Het is een track die weemoed en melancholie suggereert en waarin je Afrikaanse koorgezangen herkent. Een speelse en hypernerveuze banjo en een zeurende cello schilderen het canvas voor Let it Fall. Opnieuw een heel eenvoudige en tegelijk wonderbaarlijke track.
Fey O is een mooie Franse ballade voor een dagje in het land van de palmbomen: exotisch en tropisch, met de zon hoog aan de hemel. Eindtrack Minis Azaka tenslotte blijft in dezelfde sfeer, maar klinkt rustiger en intimistischer en groeit uit tot een aantrekkelijke wals met Leyla McCalla als de exotische gastvrouw.
Wereldmuziek. Geen twijfel mogelijk. Origineel en oorspronkelijk, zonder onnodige franje. Leyla McCalla is een favoriet voor onze top 10 van 2016!
Track listing:
1. A Day for the Hunter, A Day for the Prey
2. Les Plats Sont Tous Mis sur la Table
3. Far from Your Web
4. Little Sparrow
5. Maman
6. Peze Café
7. Bluerunner
8. Vietnam
9. Salangadou
10. Let it Fall
11. Fey O
12. Minis Azaka
William LIÉNARD
10/12/2016
---