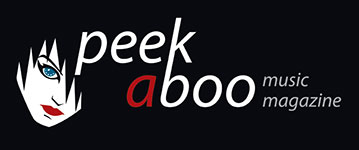 like this cd review
---
MANI NEUMEIER
Talking Guru Drums
Music
•
CD
Psychedelic
•
world music
[60/100]

Purple Pyramid Records (division of Cleopatra records)
10/12/2016, Wim GUILLEMYN
---
Sometimes, a reviewer receives less obvious promos. The debut of Mani Neumeier, former drummer and frontman of the krautrock band Guru Guru, is such an album, full of percussion and drums. The album sounds eclectic and contains elements of world music, but the added voices clash with the rest of the album because of the atmosphere of parody and irony... Just listen to the spoken parts in the opening track Timedrops or the cries in Shaman Dancer.
Maybe it was not the intention, but that is the result. Neumeier is without doubt a gifted drummer and percussionist. Every track contains beautiful and good-sounding percussion, complemented with sounds of frogs, crickets, singing bowls, logs...
On Talking Guru Drums, we mainly hear percussion and jungle sounds. It' s a quite eclectic album, more suitable for a smaller audience. Do not be fooled when you hear the name of the artist and/or the album, because you won't hear krautrock on this production. Each track lasts about ten minutes, interspersed with short jingles of ten seconds. For lovers of incense sticks and honeysuckle.
Wim GUILLEMYN
10/12/2016
---
Een resencent krijgt nu en dan een minder voor de hand liggende promo's voor zijn neus geschoven. Zoals deze bijvoorbeeld: Het debuut van Mani Neumeier, voormalig drummer en frontman van de krautrockband Guru Guru. Het is een album vol percussie en slagwerk. Het klinkt soms vrij zweverig, eclectisch en bevat elementen van wereldmuziek. De occasionele stemgeluiden hebben één nadeel: ze breken een beetje het opzet van het album met een ondertoon van parodie of ironie. Luister naar de gesproken delen in de openingstrack Time Drops of naar de kreten in Shaman Dancer.
Waarschijnlijk is het niet de bedoeling, maar toch maakt het die indruk. Dat Neumeier een begenadigd drummer en percussionist is, merk je aan de songs. De tracks bevatten mooie en goed klinkende percussie. Aangevuld met geluiden van kikkers, krekels, klankschalen, houtblokken…
Op Talking Guru Drums horen we voornamelijk percussie en junglegeluiden. Het is vrij eclectisch en eerder geschikt voor een kleinere doelgroep. Mispak u niet aan de naam want van krautrock is hier geen sprake. Tracks van ongeveer tien minuten worden afgewisseld met korte jingles van een tiental seconden. Voor de liefhebbers van wierookstokjes en kamperfoelie.
Wim GUILLEMYN
10/12/2016
---