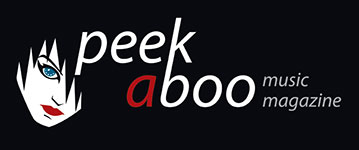 like this cd review
---
BATTERY OPERATED ORCHESTRA
Radiation
Music
•
CD
Self-released
10/12/2016, Didier BECU
---
I know it's our job to tell you which gems to discover, but sometimes we hardly understand ourselves why the music isn't more known. Take Battery Operated Orchestra, a duo from Brighton (Chris Black + Brigitte Rose) that creates sublime synth pop everybody will like. You probably have to classify it as minimal, but it is perfect pop!
This duo already exists since 2010, but this year the two musicians made the debut Radiation, which is a handmade CD. You might assume that it's all done in a cheap way, at the contrary!
New Town opens the album and it's perfect! Ice cold beats in old Mute style with lyrics that make you feel like an orphan, but the tune gives you such a warmth that you'll embrace it. It's minimal synth pop, but it has the grandeur of a classic pop song. Starting a record in such a way makes you only expect the best... and it comes!
Radiation and Grey Room are less experimental, and not everyone will agree, but this is irresistible pop, this is 3 minutes of perfectness. It makes you dance, you sing-a-long and the synthetic beauty makes you smile. So yes, consider it as pop!
The Sea has some more beeps and it's the most danceable track on the album. Ideal to prepare yourself for the darkness that will come with I Go Invisible. The song has a macaber ambience. Fast and slow the monster grows, sings Brigitte while the synths have a touch of Ultravox in Days of My Sex. Battery Operated Orchestra made a classic here.
Diamond Feelings not only has the title of what could be a Ladytron song, it actually sounds like one as well. Again you hear arctic synths with drums (of course electronic ones!) that bang your head.
On Live Rail we hear Chris' voice for the first time, you can blame it on the Transeurope Express, but we noticed some Kraftwerk-beats. Is it wrong? What do you think it is? It just makes it better!
Rewild leads the band into another dimension as it plays eurodisco. It's certainly not the best track, but it's a perfect proof that Battery Operated Orchestra is a band for a very wide audience (if only it's willing to listen).
The best track (even if it is difficult to choose) is Fairy Tale because it reminds us of the time when Gary Numan ruled the world. Genius!
This collection of ten synthetic gems ends with the mysterious (and again rather dark) Backburning.
As told in the beginning, we're in love, and as love is still one of the most beautiful things on earth, we suggest you try these tracks too!
Didier BECU
10/12/2016
---