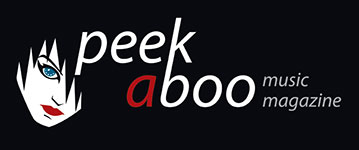 like this vinyl review
---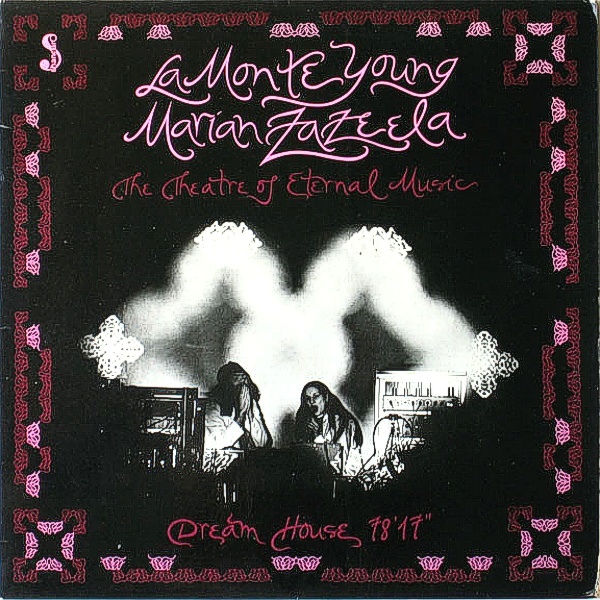 LA MONTE YOUNG & MARIAN ZAZEELA
Dream House 78' 17"
Music
•
Vinyl
Ambient
•
Drone
•
Experimental
•
Minimal
•
world music
[80/100]

Aguirre Records
05/02/2016, William LIÉNARD
---
Aguirre Records (formerly Onderstroom Records) releases an LP with music by the American composer and musician La Monte Young. In 1974 the album debuted on the French label Shakar, but it was nowhere to be found for a very long time, except in obscure second-hand stores and on eBay and similar sites (for 300 to 450 euros!). The album was recorded live and includes two lengthy compositions (78'17").

La Monte Young is widely recognized as a founding father of minimalism in contemporary music. He is often compared to Steve Reich and Philip Glass, but he enjoys much less fame and his compositions are only sporadically released on LP or CD. He is the secret tip of experts and insiders, and that may be the result of the introverted nature of his work. Therefore, the re-release of Dream House 78' 17" is not only an excellent choice, it offers interested music lovers the chance to get acquainted with the work of this American composer.

La Monte Young is influenced by jazz and Indian music and both genres play an important role in the improvisations he composed since 1962. From this period also dates his interest in classical music. In 1959 he took a summer course with Karlheinz Stockhausen in Darmstadt and the influence of Anton Webern, Gregorian and Indian classical music, Gagaku and Indonesian gamelan penetrated in his classical compositions, in which he often used the 12-tone technique. In the same year he met John Cage, whose work he introduced on the American West Coast. In 1960 he moved to New York where he quickly became the enfant terrible of the avant-garde. In Yoko Ono he found a willing host for concerts organized by him. In 1962 he founded the Theatre of Eternal Music with which he experimented in the drone genre. Light artist Marian Zazeela cooperated from the beginning, John Cage and Terry Riley participated occasionally. Garrett List and Jon Hasse joined the company in 1966. The Well-Tuned Piano, a composition that often lasted more than six hours, is considered one of the fundamental compositions of American contemporary minimalist music and La Monte Young calls it his masterpiece. It is heavily influenced by mathematical patterns and the performance practice of Hindustani classical music. La Monte Young's repetitive style had a huge influence on Brian Eno, and Andy Warhol created his famous series of static films after attending the premiere of Young's Trio for Strings in 1981. Thence to Metal Machine Music by Lou Reed is no more than a footnote in the history of contemporary music.

In the course of the years and in collaboration with his wife Marian Zazeela, La Monte Young realized a long series of so called semi-permanent Dream House installations for which just-intuned sine waves are combined with Zazeela's quasi-calligraphic light sculptures. For the live performance of "13 I 73 5:35 - 6:14:03 PM NYC" (A-side of the album) Young appeals to Theatre of Eternal Music (John Hassell on trumpet, Garrett List on trombone). He himself plays the electronics, and together with Marian Zazeela he provides the vocals. The result is a dreamy and hypnotic composition in which the nagging and deep aha-vocals resound against a background of dark synths, trumpet and trombone for almost 40 minutes, a mix of contemporary drones and Indian ritual songs: solemn, intoxicating and narcotizing as a long reeling through a world of light and color, through a tropical paradise of demigods and mythological shadows. There is hardly any relationship with the work of Reich, Glass or Riley in terms of tonality and subject, but it does indeed sound minimalist and repetitive.

"Drift Study VII 14 73 9: 27: 27-10: 06: 41 PM NYC" is probably the first drone composition ever written. At the same time it may well be the most avant-garde composition ever, because more than 39 minutes long, we hear no more than three sine waves as gently throbbing drones, uniform and monotonous, without evolution or barely perceptible variations, with which La Monte Young confirms his reputation as the enfant terrible of contemporary avant-garde music.
William LIÉNARD
05/02/2016
---
Aguirre Records (het voormalige Onderstroom) brengt een lp uit met werk van de Amerikaanse componist en muzikant La Monte Young die in 1974 op het Franse label Shakar verscheen, maar die sindsdien niet meer verkrijgbaar was, tenzij in obscure tweedehandse plantenwinkeltjes en op Ebay en soortgelijke internetsites (300 à 450 euro!). De lp bevat twee lange live opgenomen composities (samen 78'17").

La Monte Young wordt algemeen erkend als één van de founding fathers van het minimalisme in de hedendaagse muziek. Hij wordt vaak in één adem genoemd met Steve Reich en Philip Glass, maar bekendheid geniet hij veel minder en van zijn werk is heel weinig op lp of cd uitgebracht. Hij is vooral een geheimtip van specialisten en insiders en dat heeft wellicht te maken met zijn vrij introverte manier van werken. Dat Dream House 78'17" opnieuw wordt uitgebracht is niet alleen een uitstekende keuze, het biedt geïnteresseerde muziekliefhebbers de kans om met het werk van deze Amerikaan kennis te maken.

La Monte Young is beïnvloed door jazz en Indiase muziek en beide genres spelen een grote rol in de improvisaties die hij vanaf 1962 componeerde. Uit die periode dateert ook zijn interesse voor klassieke muziek. In 1959 volgde hij een zomercursus bij Karlheinz Stockhausen in Darmstadt en in zijn composities drong de invloed door van Anton Webern, van Gregoriaanse en Indiase klassieke muziek, Gagaku en Indonesische gamelan. In de composities uit die periode gebruik hij vaak de 12 toon-techniek. In datzelfde jaar maakte hij kennis met John Cage, wiens werk hij aan de Amerikaanse westkust introduceerde. In 1960 verhuisde hij naar New York waar hij vrij snel het enfant terrible van de avant-garde werd genoemd. In Yoko Ono vond hij gewillige gastvrouw voor concerten die door hem werden georganiseerd. In 1962 richtte hij het gezelschap Theatre of Eternal Music op waarmee hij experimenteerde in het drone-genre. Lichtkunstenares Marian Zazeela werkte mee vanaf het begin, maar soms ook John Cage en Terry Riley en vanaf 1966 maakten Garrett List en Jon Hassell er deel vanuit. The Well-tuned Piano, een compositie die tijdens live-uitvoeringen vaak meer dan zes uur duurde, geldt als één van de fundamentele composities van de Amerikaanse minimalistische hedendaagse muziek en La Monte Young noemde ze ooit zijn meesterwerk. Het is sterk beïnvloed door wiskundige patronen en door de uitvoeringspraktijk van de Hindoestaanse klassieke muziek. La Monte Youngs repetitieve stijl beïnvloedde Brian Eno heel sterk en Andy Warhol creëerde z'n beroemde reeks statische films nadat hij in 1981 de première van Youngs Trio for Strings had bijgewoond. Vandaar naar Metal Machine Music van Lou Reed is niet meer dan een voetnoot in de muziekgeschiedenis.

In samenwerking met echtgenote Marian Zazeela realiseerde La Monte Young in de loop der jaren een lange reeks van semipermanente Dream House-installaties, waarvoor hij just-intuned sine waves combineerde met Zazeela's quasi-kalligrafische lichtsculpturen. Voor de live-uitvoering van "13 I 73 5:35 - 6:14:03 PM NYC" (de compositie op de A-kant van de lp) deed Young een beroep op Theatre of Eternal Music (John Hassell op trompet, Garrett List op trombone). Zelf nam hij de electronics voor z'n rekening, en samen met Marian Zazeela verzorgde hij de vocalen. Het resultaat is een dromerige en hypnotiserende compositie waarin de zeurderige en diepe aha-vocalen veertig minutenlang worden aangehouden tegen een achtergrond van donkere synths en donker trompet- en trombonegeluid, een combinatie van hedendaagse drones en Indiase rituele gezangen: plechtig, bezwerend en narcotiserend als een lange zwijmeling door een wereld van licht en kleuren, door een exotische hemel van halfgoden en mythologische schimmen. Met het werk van Reich, Glass of Riley is er nauwelijks een verband qua tonaliteit en onderwerp, maar het klinkt wel minimalistisch en repetitief.

"Drift Study 14 VII 73 9:27:27-10:06:41 PM NYC" is wellicht de allereerste drone-compositie die ooit is geschreven. Tegelijk is het wellicht de meest avant-gardistische ooit, want meer dan 39 minutenlang horen we niet meer dan drie sinusgolven als zacht ronkende drones, egaal en monotoon, zonder evolutie en nauwelijks waarneembare variatie. La Monte Young heeft z'n reputatie als enfant terrible van de avant-garde niet gestolen!
William LIÉNARD
05/02/2016
---
---