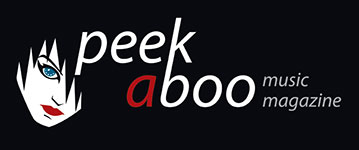 like this cd review
---
ARDITI
Imposing Elitism
Music
•
CD
Martial Arts
[80/100]

Equilibrium Records
04/02/2016, Marija BULJETA
---
It is not simple to write a review of such a complex album as Imposing Elitism. You can clearly recognize the martial industrial genre which depicts the atmosphere of some past wars with the help of war symbolism stemming from the first half of the 20th century.
What Imposing Elitism offers to the fans of this genre is dark and war inspired, yet it has a dignified atmosphere. You can hear all that in the opening track as Arditi go straight to the core. Martial drums and orchestra sequence the theme as a wake up call for what's to come, another song or something more. You are surely not put to sleep with this rhythmic repetition, but wide awake with expectation.
Age introduce a choir and some spoken lyrics filled with symbolism that bring rhythm of its own as an overture to powerful drums that emerge from the dark atmosphere filled with tension and anticipation. The similar feel follows in Templets Heliga Härd with spoken words and a chilling atmosphere, but this time orchestrated folk hymn accompanied with female vocals that carry the track to some past times and can easily evoke mental pictures from the first half of the past century. As the tune softens, the lyrical part takes over again with humming drums in the background.
The Order Of The Black Sun is both by name and musically a suggestive song, inspired with esotericism and occultism. The Earth Shall Tremble Under the Tramp Of Our Feet brings you back again with the wakening percussion that emphasize the feel of power and glory, followed by Sturm Auf Die Zukunft which is rhythmically carried only by speech and repetitive orchestral melody with an occasional beat that resembles the sound of the explosion.
Dawn Of A New Mythos focuses on the neoclassical orchestra and martial drums again, intertwining with the chorus, a very powerful track overall, followed by Förfäders Dyger, a much darker, industrial oriented track. Arditi decides to give the listener a closure in Ashes Scattered In A River, giving us a clue of what previously took place and it is an excellent piece for the finale.
Arditi leave a choice to the listener, if they can embrace their work through simply music or they'll be provoked to "relive" past wars through the implications of martial industrial music.
Marija BULJETA
04/02/2016
---
Het is niet eenvoudig om een complex album als Imposing Elitism te recenseren. Je kan er wel duidelijk het martialindustrial-genre in herkennen dat de sfeer van een aantal oorlogen uit de eerste helft van de 20e eeuw weergeeft met de hulp van oorlogsymboliek.
Imposing Elitism biedt aan de fans van dit genre donkere en door oorlog geïnspireerde martial industral aan. In het openingsnummer hoor je de kern van Arditi. Militaristische drums en een orkest zorgen ervoor dat je wakker blijft voor wat komen gaat. En neen, je zal niet in slaap vallen, je bent klaarwakker als gevolg van de ritmische herhalingen.
Age bestaat uit aantal gesproken teksten vol symboliek. Het lied heeft een eigen ritme met krachtige drums vol spanning en anticipatie. Hetzelfde gevoel heb je bij Templets Heliga Härd met gesproken woorden en een ijzingwekkende sfeer, maar deze keer is het een georkestreerde folkhymne die wordt begeleid door vrouwelijke vocalen en die beelden uit de eerste helft van de vorige eeuw oproept. Als de melodie wat zachter wordt, wint het lyrische element opnieuw aan kracht met op de achtergrond neuriënde drums.
The Order Of The Black Sun is zowel wat de naam als de muziek betreft een suggestief lied dat door esoterie en occultisme is geïnspireerd. The Earth Shall Tremble Under the Tramp Of Our Feet laat je door de percussie weer ontwaken, het benadrukt het gevoel van macht en glorie. Het wordt gevolgd door Sturm Auf Die Zukunft, een repetitieve orkestrale melodie met af en toe een beat die op het geluid van een explosie lijkt.
Dawn Of A New Mythos focust zich op een neoklassiek orkest en alweer de militaristische drums, het is een zeer krachtig lied. Förfäders Dyger is veel donkerder en industrial gericht. Ashes Scattered In A River is een uitstekende finale en geeft ons een idee van wat eerder heeft plaatsgevonden.
Arditi laat de keuze aan de luisteraar. Ofwel beschouw je dit werk gewoon als muziek, ofwel raak je geprovoceerd omdat Arditi je de voorbije oorlogen laat "herbeleven".
Marija BULJETA
04/02/2016
---