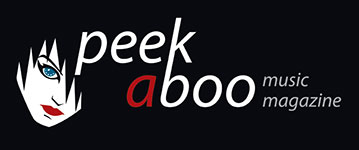 like this movie review
---
JACKIE CHAN
Chinese Zodiac
Movie
Action
•
Martial Arts
[54/100]

Splendid Films
18/02/2014, Didier BECU
---
His fans probably won't be pleased we're writing it down, but Jackie Chan can't act. And yet, this Kung-Fu legend has made an extremely large impact on today's actionmovies. The assurance companies are pissing their pants, but Chan is indeed the stuntman who wants to perform all the stunts by himself. In the meantime Chan has reached the age of 60 and according to some interviews, he declared that his whole body ached (including his back) when performing the stunts. With this in mind, insiders think that Chinese Zodiac will probably his last action movie ever.


Chinese Zodiac is the final part of the Armour of God- series. As expected it has become another thrilling actionmovie with lots of breathtaking stunts. Some fans are comparing JC's adventures (Jackie Chan) with those from the American Benjamin Gates (National Treasure). Just like Benjamin, JC has to find back old treasures that have been stolen by other cultures. In this adventure JC travels the whole world to find the back the Chinese Zodiac that has been stolen in 1860 out of the Summer Palace in Peking by the French and British army.


This Chan-movie is of course no surprise as you get exactly what you expected. Having said, this movie is better than most of his American adventures. So no, excellent cinema it ain't, but funny yes!


Chinese Zodiac is out on Splendid Film on both DVD and Blu-ray.
Didier BECU
18/02/2014
---
De fans zullen er ons wellicht niet dankbaar om zijn dat we het durven schrijven, maar Jackie Chan kan niet acteren. En toch maakte de Aziaat een ongelooflijke impact op de hedendaagse actiefilm en wel door het feit dat hij de grootste stuntman onder alle acteurs is. De verzekeringsmaatschappijen doen het wel in hun broek van schrik als ze het horen, maar Chan staat er als geen ander op dat hij zelf zijn stunts uitvoert. Omdat Chan ondertussen 60 is en in allerlei interviews heeft verklaard dat het uitvoeren van die stunts hem tegenwoordig doet kreunen van pijn, gaan heel wat insiders ervan uit dat Chinese Zodiac zijn laatste grootste actiefilm is geworden.


Meteen hebben we een vlag die de lading dekt. Chinese Zodiac is het slot van een drieluik: de Armour of God-reeks en zoals verwacht een actiefilm boordevol wilde stunts. Sommige filmfans maken de vergelijking met National Treasure omdat JC (Jackie Chan) net zoals zijn Amerikaanse soortgenoot Benjamin Gates ook op zoek moet gaan naar kunstvoorwerpen die in de geschiedenis door andere volkeren zijn ontvreemd. In deze film moet JC de twaalf bronzen dierenriemhoofden zien terug te krijgen die in 1860 door de Franse en Britse legers uit het Keizerlijke Zomerpaleis in Peking werden gestolen. Dit avontuur brengt de Kung Fu-legende naar alle uithoeken van de wereld en natuurlijk wordt er ook aardig wat gevochten.


Deze Chan-film is (wat dacht je?) geen verrassing, toch is het een veel betere prent dan de meeste van zijn Amerikaanse avontuurtjes. Verbluffende cinema moet je van Chan niet verwachten, wel blijft deze collage van stunts nog steeds ongelooflijk amusant.


Chinese Zodiac is nu uit op Splendid Film, en dit zowel op dvd als Blu-ray.
Didier BECU
18/02/2014
---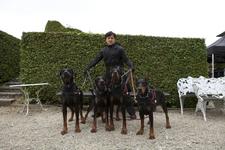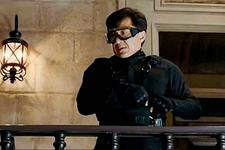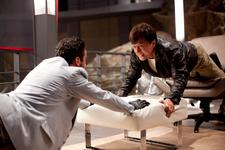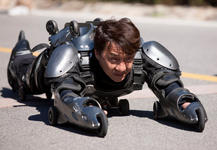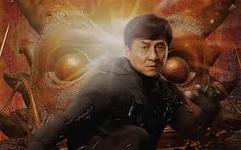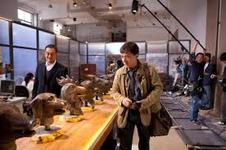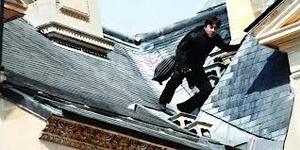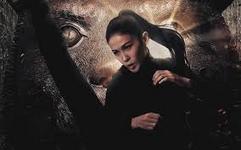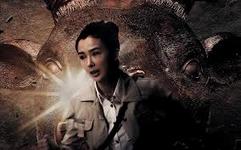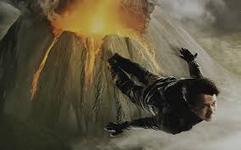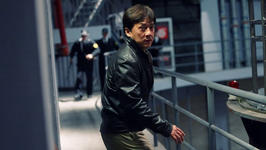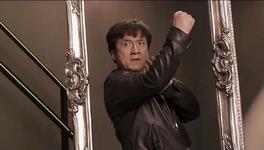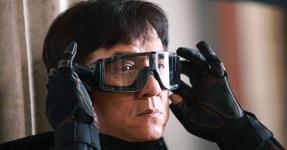 ---