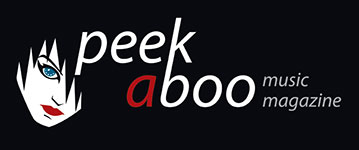 like this cinema review
---
MAX LANDIS
American Ultra
Movie
•
Cinema
Action
•
Comedy
[61/100]

E1
20/08/2015, Didier BECU
---
You can read the most different opinions about American Ultra. For some, this new production by Nima Nourizadeh and Max Landis is a stunner, while others simply find it worthless. After ninety minutes of violent humour, we are left with mixed feelings. It was enjoyable, but those two made once the brilliant Chronicle and it is a shame that nothing more was done with the talent of actors Kristen Stewart and Jesse Eisenberg. If you delete these two elements, then American Ultra is acceptable popcorn entertainment, but that's all.
You better not ask questions about the credibility of this story. Mike Howell (Jesse Eisenberg) is quite happy with his girlfriend Phoebe Larson (Kristen Stewart), even if the two are only thinking about marijuana all day. Mike is convinced that one day he will earn his living as a cartoonist, while Phoebe works for the CIA. Wait a moment, a CIA agent who smokes drugs all day? Mike obviously knows nothing about the double life of his "sweetheart", because Phoebe works undercover as Mike is a project of the government. We are not going to repeat the impossible explanation of the creators, but apparently the US government once had the "brilliant" idea to make fighting machines of idlers. Because the project is shutdown, they also have to eliminate Mike. But that's not easy, Mike was never aware of it, but he is actually a sort of indestructible Rambo.
For a moment we thought that American Ultra would be the new Natural Born Killers, and even though Eisenberg and Stewart have the same charisma as Juliette Lewis and Woody Harrelson, it is not like that. Don't blame the actors, because the two do their best to give this trifle some style, but the silly story and the action is so over the top that after an hour (or was it earlier ?) American Ultra is annoying. We like some Tarantino-violence, but catching a bullet with a meat pan in order to launch the projectile back to the shooter? Stewart and Eisenberg are having fun with their hallucinations, but for the viewer there is not many left! American Ultra is fun, Stewart is always hot (even with a body full of bruises) and Eisenberg is always sublime as a drugged scatterbrain. But we bet that you remember nothing about this film after three days!
Didier BECU
20/08/2015
---
Over American Ultra lees je de meest uiteenlopende meningen. Voor de ene is deze nieuwe productie van Nima Nourizadeh en Max Landis een knaller van jewelste, terwijl anderen er gewoon niets aan vinden. Na negentig minuten gewelddadige humor, zitten wij met een dubbel gevoel. Plezierig was het zeker, alleen hebben die twee ooit de briljante Chronicle gemaakt en blijft het bijzonder jammer dat men niet meer met het talent van hoofdrolspelers Kristen Stewart en Jesse Eisenberg heeft gedaan. Als je deze twee elementen uit je hoofd schrapt, dan is American Ultra aanvaardbaar popcornentertainment, maar meer niet.
Over de geloofwaardigheid van dit verhaaltje stel je je maar beter geen vragen. Mike Howell (Jesse Eisenberg) is gelukkig met zijn vriendinnetje Phoebe Larson (Kristen Stewart), ook al denken de twee de hele dag aan marihuana. Mike is ervan overtuigd dat hij ooit zijn brood als striptekenaar zal verdienen, terwijl Phoebe voor de CIA werkt. Wacht eens, een CIA-agente die de hele dag drugs rookt? Natuurlijk weet Mike niets af over het dubbelleven van zijn "liefje", want Phoebe werkt undercover omdat Mike een project van de overheid is. We besparen je de onmogelijke uitleg van de makers, maar blijkbaar had de Amerikaanse overheid ooit het "briljante" idee om van nietsnutten gevechtmachines te maken. Omdat het project werd opgeheven, wil men alles wat daarmee te maken heeft stilleggen en moet men dus ook Mike elimineren. Alleen gaat dat zo maar niet, Mike is er zich nooit van bewust geweest, maar eigenlijk is hij een onvernietigbare Rambo.
Eventjes dachten we dat American Ultra de nieuwe Natural Born Killers zou worden, en ook al hebben Eisenberg en Stewart dezelfde uitstralingskracht als Juliette Lewis en Woody Harrelson, is dat toch niet zo. Het probleem ligt niet bij de acteurs, want die doen al bij al hun best om dit niemendalletje de nodige allure te geven; wel aan het domme verhaal en de actie die zo over the top is dat het na een uurtje (of was het vroeger?) op de zenuwen werkt. We zijn wel niet vies van wat Tarantino-geweld, maar een kogel met een vleespan opvangen zodat die wordt teruggeketst naar de schutter? Stewart en Eisenberg amuseren zich te pletter met hun hallucinaties, maar voor de kijker blijft er uiteindelijk maar weinig over! American Ultra is leuk, Stewart zoals steeds uiterst sexy (zelfs met een resem blauwe plekken) en Eisenberg is zoals altijd subliem als gedrogeerd warhoofd. Alleen wedden dat je er drie dagen later niets meer over weet?
Didier BECU
20/08/2015
---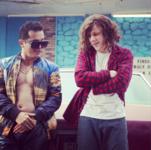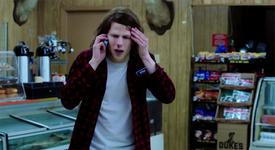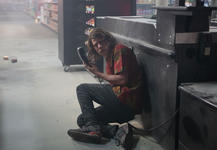 ---