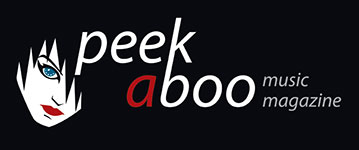 like this album classics review

---
SIMPLE MINDS
New Gold Dream
Music
•
Album Classics
New wave
[100/100]

Virgin Records
20/08/2015, Didier BECU
---
In 1982 I was fourteen. Life still had to start, and everything still looked innocent. Everybody was wearing a band's T-shirt and as I only had one at that time (David Bowie), I bought a second one without knowing who was on it. Is was Simple Minds. Why? Everybody was wearing one and as a kid you still don't care being sheepish. I remember the T-shirt was quite ugly, created by someone who wanted to earn quick money because New Gold Dream was at that time the record that mattered. Mind you, I won't bore you with stories about my T-shirts, because soon after I bought the album and felt in love and…to quote our beloved series…an album that changed my life (completely)!
It certainly isn't hip to say it now, but in 1982 everybody wanted to look like Jim Kerr. He was cool and became the godfather of the new wave generation, he was the one who invented new wave dancing. Just watch Absolute Body Control on stage now and you still see what the Scot taught us (sorry Dirk!) It was Jim Kerr who made us realize that wearing a white shirt was cool. In those days you only had the option to like Bono (stupid sleeveless shirts and a silly ponytail) or Kerr (so don't forget the hair gel). But there's the music too! Simple Minds were so much better. Bono was talking about Nelson Mandela, while Kerr caught Patsy Kensit in bed, so what's the best?
But of course there is the music too. It's hard to describe their sound as it was so original that there are simply no words for it. It was a fashionable sound with New Romantic influences, it was melodic and above all extremely melancholic. New Gold Dream was their fifth album, and although there are only 9 tracks included, it is probably their best one, because you really could hear that they were a league on their own.
The album is just like a box of memories. Everyone who lived in the 80s had a Simple Minds moment. Everybody loved the band and tracks like Someone, Somewhere In Summertime or Promised You A Miracle were simply an anthem of a generation. Jim Kerr's voice was cool, the guitar play by Charlie Burchill perfect, the bass of Derek Forbes went to your heart and then there were those haunting synths by Michael MacNeil. Forgive me, when I once said that We Could Go Far by The Sound is the best track ever written. It is Hunter And The Hunted. It is the song with the most excellent intro ever, from the very first second you know something big is going to happen. And of course, every Simple Minds album needs an instrumental classic. There is nothing that will beat Theme From Great Cities, but Somebody Up There Likes You come close it!
New Gold Dream is short, but simply perfect. Two albums later the thrill was gone, just like the magic never happened. Maybe you can blame Patsy for that. And even worse, at that time life was no longer innocent…
Didier BECU
20/08/2015
---