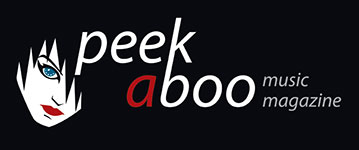 like this cd review
---
KAVE
Ominousium
Music
•
CD
Dark Ambient
[70/100]

Cyclic Law
20/08/2015, William LIÉNARD
---
Kave is the pseudonym of the Dutch musician Bram Gollin. Ominousium is his second album and contains 5 tracks in the dark ambient genre. Metallic drones and small noise from field recordings take the lead in A House Amongst the Weeds, which shuffles past at a leisurely pace. The Tribes of Nyx sounds darker, with threatening drones in the background, industrial sounds in between, and metallic synths that go crescendo: disturbing, with a cinematic character, but never bombastic or cacophonous. Stuporous leaves room for interpretation: sucking drones as a monorail to the underworld, or perhaps a journey through an abandoned industrial landscape with dying fires, blackened industrial furnaces and dark pools of toxic water. The macabre atmosphere is a bad omen.

Wind Apathia is a similar track and sounds industrial, with little reason for hope. The drones are dark and monotonous, the overtones listless and whining: the soundtrack for a dirty and filthy world without a future. Alter Terra sucks you from the deep darkness into the light. The drones sound less dangerous, but the playful synths that follow are washed away by deep humming bas drones. You can imagine a thousand things when listening to it, but of course it never really sounds cozy, because what Kave paints on your retina, is a devastated landscape, a depraved world with a poisonous atmosphere, where sunlight rarely reaches the ground.

Ominousium sounds as ominous as the title suggests. The track takes the same path as the previous two compositions, with elongated threatening drones, high synths on top and what sounds like distorted female voices: the soundtrack for a ghost movie or for a journey through a mysterious universe. Lovers of dark ambient will love it!
Track listing:
1. A House Amongst the Weeds
2. The Tribes of Nyx
3. Stuporous
4. Wind Apathia
5. Alter Terra
6. Ominousium
http://www.cycliclaw.com/index.php?route=product/product&path=45_51&product_id=1501
William LIÉNARD
20/08/2015
---
Kave is de schuilnaam van de Nederlandse muzikant Bram Gollin. Ominousium is z'n tweede album en het bevat 5 tracks in het darkambientgenre. Metaalachtige drones en kleine ruis uit field recordings nemen het voortouw in A House Amongst the Weeds, dat tegen een rustig tempo voorbij schuifelt. The Tribes of Nyx klinkt dreigender, met donkere drones op de achtergrond, industriële geluiden tussendoor en metaalachtige synths die crescendo gaan: verontrustend, filmisch van karakter, maar nooit bombastisch of kakofonisch. Stuporous laat ruimte voor interpretatie: zuigende drones als een monorail naar de onderwereld of misschien eerder een tocht door een verlaten industrieel landschap met uitdovende vuren, geblakerde hoogovens en zwarte poelen met giftig water. De macabre sfeer laat niet veel goeds vermoeden.
Wind Apathia is een gelijksoortige track: industrieel met weinig reden tot hoop. De drones klinken donker en monotoon, de boventonen lusteloos en dreinerig. De soundtrack voor een vuile en vieze wereld zonder toekomst. Alter Terra zuigt je van het diepe duister naar het licht. De drones klinken minder gevaarlijk, de synths klinken speelser, maar het zijn de diep zoemende drones die toch weer de overhand krijgen. Je kan er je duizend dingen bij voorstellen, maar echt gezellig wordt het natuurlijk nooit, want wat Kave op je netvlies schildert is een verwoest landschap, een ontaarde wereld met een giftige atmosfeer en zonlicht dat zelden de grond bereikt.
Ominousium klinkt net zo onheilspellend als de titel suggereert. De track kiest hetzelfde traject als de beide voorgaande composities, met langgerekte dreigende drones, hoge synths bovenop en wat klinkt als vervormde vrouwenstemmen: de soundtrack voor een spookfilm of voor een reis door een geheimzinnig universum. Liefhebbers van dark ambient hebben er een hebbeding bij!
William LIÉNARD
20/08/2015
---