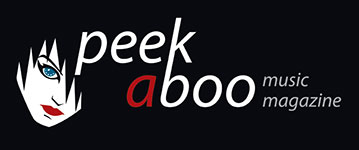 like this album classics review

---
THE SOUND
All Fall Down
Music
•
Album Classics
Post Punk
[97/100]

Renascent Records
19/08/2015, Didier BECU
---
While our favourite musicians grace our pages by coming up with ten albums that changed their lives, I was keen on jumping into my own collection as well. Personally I can't think of any better start then The Sound, the English post-punk band from South London and probably (if not for sure) the most underrated band ever. We all know how it ended in April 1999. Frontman Adrian Borland suffered from heavy depression, but it is a well known fact that his biggest regret was that he never had been appreciated as a musician. In a better world The Sound would have been as big as U2, even bigger, but there was something in the air (God?) that prevented stardom. The Sound is known to a handful of people, especially in Britain, and that is a shame.
In fact, Borland's whole career is a mystery. He surely has some devoted fans, but for reasons I never understood, they always consider the song Winning or the second album From The Lion's Mouth as the masterpiece. Well, it is, but they did a lot of better things... The third album All Fall Down for example. In terms of marketing the album was even a complete failure. WEA was not exactly happy with their previous work and the label forced the band to go into a more commercial direction. Borland opted for (pardon my French) commercial suicide and released a "difficult" album. No one listened (except a handful of fans) and the label was so disappointed that they didn't released one single from it!
No singles? No hit songs? Well, that's obviously what those WEA-bosses had in mind as All Fall Down is perhaps too short, but it contains 10 perfect post-punk songs that are marked by melancholy and timeless song writing. Monument is probably the most beautiful song you can write for a girl (not that she will listen), while Party Of The Mind is an ideal choice if you're…well…schizophrenic. Calling The New Tune is great if you want to dance (in your room as you won't hear it at any disco), Red Paint is punk as punk should be, while Where The Love Is would have been a classic if it was on U2's Boy. We Could Go Far is simply the best song ever written, if only the world would listen! In fact, the word you use most when referring to The Sound is "if". We're just not worth it, Adrian, see you in heaven!
The album was (of course) deleted from WEA's catalogue, but reissued by Renascent in 2001, containing three bonus tracks.
Didier BECU
19/08/2015
---