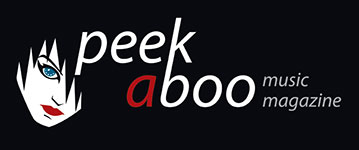 like this movie review
---
DAVID CRONENBERG
Maps To The Stars
Movie
Drama
[91/100]

Cinťart
18/08/2015, Didier BECU
---
If there is one director who has given the necessary impetus to auteur cinema, then it is certainly David Cronenberg. The Canadian filmmaker has made in his career a whole series of films, from experimental, innovative horror to haunting arthouse. For Maps To The Stars, he headed for the first time in his career to Hollywood, a place where he had never filmed before. Cronenberg is a great name, but he is not a Hollywood director and it was written in the stars that he would smash Tinseltown. Cronenberg sees Maps To The Stars as his Sunset Boulevard, a brutal satire (if it is one) about the world of movie stars.
Just as Paul Schrader did in his scandalously underrated The Canyons, Cronenberg shows a picture of Hollywood in which all the glamour is gone. All that's left is a pile of pathetic people who are on drugs, who are willing to humble themselves and live a life that is far away from the dream they play everyday. The screenplay is written by Cronenberg's friend Bruce Wagner, an American cult author whose books are almost always set in Hollywood. It eventually took seven years to make the film, but it was worth the wait. Maps To The Stars might not be Cronenberg's best, but it's the one that crawls the most under the skin.
It takes a while before the viewer realizes the role of the many strange characters in the story, but once the pieces are laid, Cronenberg treats him/her to a brilliant psychological drama that is full of black humour. Cronenberg burns down most of Hollywood sacred cows and what remains is the famous empty ) but nonetheless attractive) box that Tinseltown is.
Just as always, Cronenberg knows to get the best out of his actors. There is, for example, Julianne Moore as Havana Segrand, an actress who is completely confused because she is no longer on the wanting list of producers. Rarely we saw Moore doing so well, and it is actually for this role that she should get an Oscar instead of the overrated Still Alice. Mia Wasikowska confirms again het talent. She plays the alienated Agatha Weiss who travels to Hollywood because she is possessed by movie stars (at least, so it seems in the beginning!) and falls in love with a limousine driver (Robert Pattinson, who also was a driver in Cronenberg's previous film, Cosmopolis). Thanks to the recommendation of the (real!) Carrie Fisher, Agatha becomes the home helper of Havana. She eases her brains by going into therapy with Dr. Stafford (John Cusack), a new-age-like psychiatrist who is also the father of Agatha (even, if Havana doesn't know that). As a child Agatha has put the family home on fire. Her family banished her to a mental hospital. But the Stafford family has another difficult matter to deal with. Stafford's son (Evan Bird) is a teen star, a mixture of Justin Bieber and Macaulay Culkin, or in human terms: a disgusting brat!
With Maps To The Stars Cronenberg has made a satire that shakes Hollywood. Nothing remains intact of the Hollywood dream. It might be a (too) hard look at Tinseltown, but it is (again) a unique viewing experience.
Didier BECU
18/08/2015
---
Als er één regisseur is die de nodige elan aan auteurscinema heeft gegeven, dan is het wel David Cronenberg. De Canadese cineast heeft in zijn carrière een hele resem films gemaakt die gaan van experimentele, vernieuwende horror tot beklijvende arthouse. Voor Maps To The Stars trok hij richting Hollywood, een plaats waar hij trouwens voordien nooit had gefilmd. Cronenberg is wel een grote naam, maar allesbehalve een Hollywoodregisseur en het stond dus in de sterren geschreven dat hij brandhout zou maken van Tinseltown. Cronenberg beschouwt Maps To The Stars als zijn Sunset Boulevard, een keiharde satire (als het dat al is) op het wereldje van filmsterren.

Net zoals Paul Schrader dat in de schandalig onderschatte The Canyons deed, toont ook Cronenberg een beeld van Hollywood waaruit alle glamour is verdwenen. Al wat overblijft is een hoopje zielige mensen die hopeloos aan de drugs zitten, bereid zijn om zich te vernederen en een leven leiden dat mijlenver van de droom staat die zij dagelijks vertolken. Het scenario is geschreven door Cronenbergs vriend Bruce Wagner: een Amerikaanse cultauteur wiens boeken zich bijna steeds in Hollywood afspelen. Het duurde uiteindelijk zo'n zeven jaar vooraleer de film werd gemaakt, en het was het wachten waard. Maps To The Stars is misschien niet Cronenbergs beste, maar wel eentje die het meest onder de huid kruipt.
Het duurt wel een tijdje vooraleer de kijker door heeft wat de rol is van de vele vreemde personages in het verhaal, maar eens de puzzelstukjes zijn gelegd, trakteert Cronenberg hem/haar op een geniaal psychologisch drama dat vol zwarte humor zit. Cronenberg schopt alle heilige Hollywoodhuisjes omver en wat overblijft is de fameuze lege (maar o zo attractieve) doos die Tinseltown is.
Cronenberg weet zoals altijd het beste uit zijn acteurs te halen. Zo is er bijv. Julianne Moore als Havana Segrand, een actrice die met zichzelf overhoop ligt omdat ze niet meer op het verlanglijstje van de producenten staat. Zelden zag je Moore zo goed, en het is eigenlijk voor deze rol dat ze een Oscar had moeten krijgen in plaats van de overschatte Still Alice. Mia Wasikowska bevestigt nog maar eens haar talent. Zij vertolkt de vreemde Agatha Weiss, die naar Hollywood reist omdat ze bezeten is door filmsterren (ten minste, zo lijkt dat in het begin toch!) en verliefd wordt op een limousinechauffeur (Robert Pattinson, die ook al in Cronenbergs voorgaande film, Cosmopolis, met een limousine mocht rondrijden). Dankzij de aanbeveling van de (echte!) Carrie Fisher wordt Agatha het huishulpje van de aan pillen verslaafde Havana. Zij sust haar geweten door in therapie te gaan bij Dr. Stafford (John Cusack), een new-ageachtige psychiater die tevens de vader is van Agatha (zonder dat Havana dat weet). Als kind stak Agatha het ouderlijke huis in de fik waardoor het gezin haar naar een psychiatrische inrichting verbande. Daarmee zijn de zorgen bij de familie Stafford geenszins van de baan. Stafford zoontje (Evan Bird) is een tienerster die op een kruising tussen Justin Bieber en Macaulay Culkin lijkt, of in gewone mensentaal: een ettertje om van te kotsen!
Het extra materiaal op de dvd bestaat uit een collage van interviews. In 30 minuten vertellen de vertolkers, de regisseur, de scenarioschrijver en de producent je waarom Maps To The Stars zo'n indrukwekkende film is. De gestelde vragen kleuren nooit buiten de lijntjes, maar de antwoorden bevatten genoeg informatie om er iets van op te steken.
Met Maps To The Stars tovert Cronenberg deze keer een satire uit zijn filmhoed die Hollywood op zijn grondvesten laat daveren. Niks blijft overeind van de Hollywooddroom. Het is misschien een te harde kijk op Tinseltown, maar het levert wel (alweer) een unieke kijkervaring op.
Didier BECU
18/08/2015
---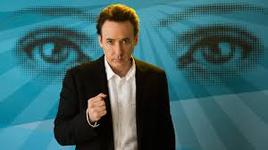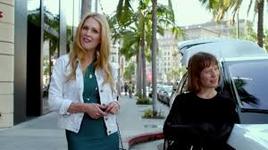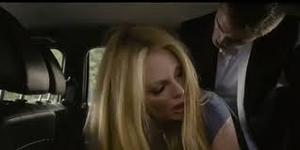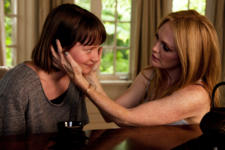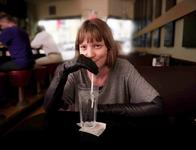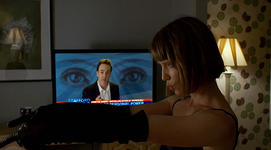 ---