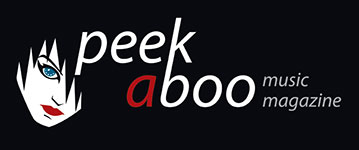 like this movie review
---
GLENN FICARA & JOHN REQUA
Focus
Movie
Warner Home Video
17/08/2015, Didier BECU
---
After After Earth, Will Smith had lot of things to do to win back his audience. The vehicle with his insufferable son Jaden was not only awarded with three Razzies, it was undoubtedly the biggest flop in Smiths career. During the press conference of Focus, Smithsaid that he didn't care whether his latest film would be a success or not. But hey, life isn't that easy, Mr. Smith. The romantic crime comedy Focus puts the Hollywood star back on the right track, nonetheless he has quite some distance to go before our thumbs go up.
Not that Focus is bad, the comedy is just a lightweight and that is not exactly the standard that you normally use when you're talking about a Will Smith movie. Smith plays the role of master swindler Nicky, who you better do not trust. He is a professional gambler who never respects the rules of fair play. In a hotel lobby, he meets Jess (Margot Robbie, the blonde who we already saw in The Wolf Of Wall Street and Suite Française). She looks like a brainless Barbie doll, but before you know it she's running away with your wallet! An ideal partner for Nicky. The duo is having fun in New Orleans by stealing the property of innocent people. However, the directing duo Glenn Ficarra and John Requa, who also did Crazy, Stupid, Love, is not disturbed by that. Will Smith should be able to do everything, even propagandize pickpocket. So you see the duo cheating people in a professional way during 100 minutes, and as a break they go to bed with each other, or how Focus combines Hitch with The Cincinnati Kid.
You really can't blame Smith. As always, he is parading instead of acting, he finds himself the coolest guy in the universe and in all fairness he is getting away with it. The rest of the cast is of a very lesser level, but that is not the weak link. The problem of Focus is that the methods the scammers use are so far-fetched that no one will believe it. There is also another element that makes the comedy fail. Every act of the swindler is a false one and you know that you don't have to believe what you see, which takes away all tension. According to the main character Nicky, you have in life the choice of being a hammer or a nail. To handle the philosophy of the creators: Focus is neither a hammer, nor a nail.
The film is now out on Warner, both on DVD and Blu -ray. As bonus material on the Blu -ray you find Masters of Misdirection : The Players in a Con, Will Smith : Gentleman Thief, Margot Robbie : Stealing Hearts, an alternative beginning and some deleted scenes (the latter are also on the DVD).
Didier BECU
17/08/2015
---
Na After Earth had Will Smith heel wat goed te maken t.o.v. zijn publiek. Het vehikel met zijn onuitstaanbare zoontje Jaden behaalde niet alleen drie Razzies, het was ook zonder twijfel de grootste flop uit Smiths carrière. Tijdens de persconferentie van Focus vertelde Smith dat het hem geen moer kon schelen of zijn nieuwste film een succes zou worden of niet. Zo gemakkelijk kom je er nu ook weer niet van af, mijnheer Smith. De romantische misdaadkomedie Focus zet de Hollywoodster weliswaar terug op de goede baan, desalniettemin heeft hij nog heel wat kilometers af te leggen vooraleer onze duimen omhoog gaan.
Niet dat Focus slecht is, want deze komedie loopt net iets te lekker om dat te kunnen zeggen, alleen is hij een lichtgewicht en dat is nu eenmaal niet de maatstaf die je normaal gebruikt als je het over een Will Smith-film hebt. Smith speelt deze keer de rol van meesteroplichter Nicky, die je maar beter niet vertrouwt. Hij is een beroepsgokker die zelden of nooit de regels van het eerlijke spel respecteert. In een hotellounge ontmoet hij Jess (Margot Robbie, de blondine die we al in The Wolf Of Wall Street en Suite Française aan het werk zagen). Ze ziet er als een hersenloze barbiepop uit, voor je het weet is ze er wel met je portemonnee vandoor! Een ideale partner voor Nicky dus. Het duo amuseert zich te pletter in New Orleans door op hoge schaal de eigendommen van onschuldige mensen te ontvreemden. Het regisseursduo Glenn Ficarra en John Requa, dat ook al Crazy, Stupid, Love heeft bedacht, stoort zich daar echter niet aan. Will Smith moet alles kunnen, zelfs volop zakenrollen propaganderen. Honderd minuten lang de mensen belazeren en tijdens de rustpauzes met elkaar in bed duiken, dat is Focus, of hoe men Hitch met The Cincinnati Kid combineert.
Smith kan je maar weinig verwijten. Zoals steeds loopt hij wat te paraderen, vindt zichzelf de tofste knul van het hele universum en eerlijkheidshalve komt hij er ook nog mee weg. De rest van de cast is van een heel minder kaliber, maar ook daar zit de fout niet. Het probleem van Focus is dat de methodes die de oplichters gebruiken zo ver gezocht zijn dat geen mens het gelooft. Er is bovendien nog een ander element dat de komedie volledig nekt. Iedere handeling van de oplichter is vals en je weet als kijker a priori dat je niet moet geloven wat je ziet, waardoor alle spanning verloren gaat. Volgens het hoofdpersonage Nicky heb je in het leven de keuze om een hamer of een te nagel zijn en is het aan de persoon zelf om uit te maken wat van beide. Om de filosofie van de bedenkers te hanteren: Focus is noch hamer noch nagel.
De film is nu uit op Warner zowel op dvd als Blu-ray. Als bonusmateriaal op de Blu-ray krijg je Masters of Misdirection: The Players in a Con, Will Smith: Gentleman Thief, Margot Robbie: Stealing Hearts, een alternatief begin en wat weggelaten scenes (die laatste staan ook op de dvd).
Didier BECU
17/08/2015
---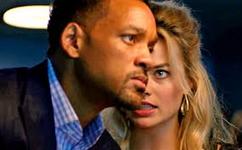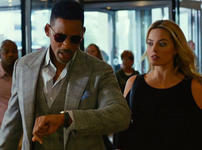 ---