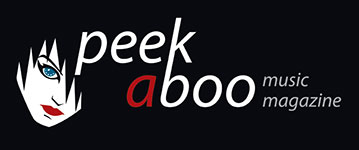 like this cd review
---
KAMMARHEIT
The Nest
Music
•
CD
Dark Ambient
[85/100]

Cyclic Law
17/08/2015, William LIÉNARD
---
Kammarheit is the solo project of Pär Boström, and The Nest is his first release under that name since his cult album The Star Wheel (2005). In the meantime, however, he has not been idle, because in recent years he made at least six albums with side projects. On the new album, you hear dark and quiet soundscapes, atmospheric and ambient, music for late night, for moments of introspection and meditation.

Borgafjäll begins with elongated and dreamy synths, as a journey through dreamlike landscapes, followed after barely two and a half minutes by the more brooding Unsealed, that sounds more threatening, with stormy drones and metallic synths, but is again rather quiet and contemplative, as the soundtrack for a journey through mysterious caves. Lower Halls has a similar atmosphere and pace, but the track sounds more spacious and more restless, while the slightly varied Howl has a more ominous tone, embellished with horn-like accents. Sphaerula takes you on a journey through high arches of cathedral-like structures, humming and rustling, with a repetitive drone like an infinite prayer in a heavenly temple. Magnificent. In Hypogaeum the electro synths sound as faltering bells and the drones as the echoing gong in a Tibetan prayer house. The atmosphere is subdued and contemplative, the soundtrack for a tour along a meditating Buddha and praying monks.

Title track The Nest begins hesitantly, with an ebb and flow of dark metallic drones and whistling synths, quiet and restrained, but menacing as the calm before the apocalyptic storm. In Sung in Secret the drones sound like thick, falling water drops against a background of noise and what appears to be the sound of cow horns, while the softly humming Aeon closes the album with the wonderful combination of high synths and deep drones, a religious reverie as the amen at the end of a classic cantata.

The Nest is a quiet dark ambient album, hushed and pensive. The nine tracks are very much related to each other, and they can be listened to as if there was only one long composition of minimalist design and execution. Nice, very nice.
Track listing:
1. Borgafjäll
2. Unsealed
3. Lower Halls
4. The Howl
5. Sphaerula
6. Hypogaeum
7. The Nest
8. Sung in Secret
9. Aeon
http://www.cycliclaw.com/index.php?route=product/product&path=45_51&product_id=1499
http://www.parbostrom.com/music/
William LIÉNARD
17/08/2015
---
Kammarheit is het eenmansproject van Pär Boström en The Nest is z'n eerste release onder die naam sinds het cultalbum The Starwheel uit 2005. In de tussentijd heeft hij evenwel niet stilgezeten, want in de voorbije jaren maakte hij met nevenprojecten minstens zes albums. Op het nieuwe album brengt hij opnieuw donkere en rustige soundscapes, atmosferisch en ambient, en bestemd voor de laten uren, voor momenten van introspectie en meditatie.
Borgafjäll begint met langgerekte en mijmerende synths als voor een reis door dromerige landschappen en wordt na nauwelijks twee en halve minuut gevolgd door het meer broeierige Unsealed, dat dreigender klinkt, met onweerachtige drones en metaalachtige synths. En toch opnieuw rustig en contemplatief als de soundtrack voor een tocht door geheimzinnige grotten. Lower Halls heeft een gelijksoortige atmosfeer en tempo, maar de track klinkt ruimtelijker en onrustiger, terwijl het lichtjes gevarieerde The Howl onheilspellender van toon is, met hoornachtige accenten. Sphaerula neemt je mee op een tocht door hoge gewelven van kathedraalachtige constructies, zoemend en roezemoezend, met een repetitieve drone als een oneindig gebed in een hemelse tempel. Wondermooi. In Hypogaeum klinken de elektrosynths als haperende bellen, de drones als de echoënde gong in een Tibetaans gebedshuis. De atmosfeer is ingetogen en contemplatief, de soundtrack voor een tocht langs mediterende boeddha's en biddende monniken.
Titeltrack The Nest start aarzelend, met een eb en vloed van donkere metaalachtige drones en fluitende synths, rustig en ingehouden, maar dreigend als de stilte voor de apocalyptische storm. In Sung in Secret klinken de drones als dikke waterdruppels tegen een achtergrond van ruis en wat lijkt op het geluid van koehoorns, terwijl het zacht zoemende Aeon het album afsluit met het prachtige samenspel van hoge synths en diepe drones, een religieuze mijmering als het amen op het einde van een klassieke cantate.
The Nest is een rustig darkambientalbum, verstild en overpeinzend. De 9 tracks zijn heel erg met elkaar verwant waardoor ze als één compositie kunnen worden beluisterd. Minimalistisch qua opzet en uitvoering. Heel erg mooi.
William LIÉNARD
17/08/2015
---