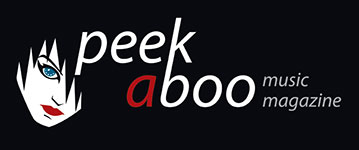 like this movie classics review
---
TERENCE YOUNG
Dr. No
Movie
•
Movie classics
Action
[77/100]

20th Century Fox
17/08/2015, Didier BECU
---
At the end of this year, SPECTRE, the 24th Bond film, will be in the cinemas. A perfect occassion for us to dig into the huge Bond archive. Even though director Sam Mendes and Daniel Craig restyled 007 completely, (and gave him much more credibility), we still associate this super agent with crazy inventions. Each film was trying to outdo the previous one by the introduction of various inventions that no sensible person could ever think of, but which made James Bond the most famous spy of all time. It remains a little hard to believe, but according to author Ian Fleming the character of James Bond really existed. James Bond conquered the book market since 1953 with the debut Casino Royale. Fleming fairly quickly noticed that his spy stories were ideal for television or film. There have been various plans (before the cinema movies, there was even an obscure television film), but after a big law fight with producer Kevin McClory (who had afterwards the sole right to use SPECTRE), the film rights were sold to Harry Saltzman and Albert R. (Cubby) Broccoli. Even though the film was a huge success, the start proved extremely difficult.
From the start it was clear that James Bond was a film project for many years. The question was of course who was suitable to perform him, and even more who was willing to do so! Fleming thought that Roger Moore was the ideal choice (but he had a contract for The Saint), and also Fleming's other option (Christopher Lee) was neglected. Cary Grant was another possibility, but it was clear that he only would play the role of 007 once. David Niven also denied, and finally the producers came up with the Scot Sean Connery who was thencompletely unknown to the mainstream public. Fleming was not satisfied with that choice. Eventually Connery played Bond for seven times: six times for EON Productions (the company of Broccoli and Saltzman which is located in the Pinewood Studios in Buckinghamshire) and once unofficially (Never Say Never Again, with a story that is actually the same as Thunderball).
And then there was the choice of the book! Originally Broccoli and Saltzman wanted to start with Thunderball, but because Fleming and McClory already were at loggerheads with one another, they were forced to begin with Dr. No. Compared to all other Bond films, this debut was made for almost nothing (and in all fairness you can see that), but it contained all the classic Bond ingredients: the music, the intro, the most famous film phrase ever (My name is Bond, James Bond!), the martini (shaken, not stirred), the macho behaviour, the gun barrel logo, the beautiful women, who just had to keep Bond's bed warm, and of course the frantic missions.
It sounds bizarre, but finding a director was difficult too. The producers contacted Guy Green, Guy Hamilton, Val Guest and Ken Hughes, but they all refused. Eventually Terence Young was willing to do the job. Broccoli knew him (he worked with him in the Warwick Films group). Young also worked with Connery in Action Of The Tiger. He would later also direct From Russia With Love and Thunderball.
A brilliant choice, as it turned out. Insiders claim that if he could act, Terence Young would be the perfect James Bond. Even more, he was also the man who gave James Bond his film character and it was clear that everything was based on his own flamboyant lifestyle (always wearing a Saville Row suit and always with the best wines in his hand). It was Young who learned Connery all the tricks of how to be a gentleman.
In his first film adventure, Bond is sent to Jamaica where John Strangways and his secretary were killed. The professor examined (with the CIA) a transmitter that disturbed the launches at Cape Canaveral. This mission is of course not without danger for Bond. Immediately upon his arrival, he realizes that he must be careful. Along with the Jamaican Quarrel (John Kitzmiller), Bond goes to the island of Crab Key. That is where resides Dr. Julius No (Joseph Wiseman), who is a member of SPECTRE (SPecial Executive for Counter-intelligence, Terrorism, Revenge and Extortion) and who could be the man who causes the interference. His companion advises him not to go there because there is a dragon on the island (in reality it is just a converted truck that seems to come from a carnival procession, a matter of laughing with the indigenous people a bit, not?) Bond is obviously not afraid of anything (certainly not of a truck!) and goes with Quarrel to the island to investigate the case. There they meet Honey Ryder (Ursula Andress), an orphan girl who collects sea shells to sell them later in America. The role of Honey has actually no meaning (just a sexy woman Bond must protect). However, she is responsible for the most historic scene of all Bond films (the one in which she appears on the beach). Besides that, Andress had such a heavy accent that her texts were done by one Nikki van der Zyl).
Those who hate Bond will laugh with this simple story that basically could have been written by every (even foolish) little child, but that's not the point! The film is just another adventure of Bond, who gets to see all sorts of beautiful locations, meets beautiful women (who fall for his charms, of course!) and who has to rescue the world of insane villains.
The extras on the James Bond DVDare similar to those of The Lord of the Rings or Star Wars: everything that exists of 007 is put on the discs. Besides numerous documentaries, each disc has an interactive menu that guides you through the film (locations, characters, weapons, you name it!) In Top Level Access 007: License to Restore you can see how the Bond films were restored and see the results before and after the Lowry treatment. Declassified: M16 Vault - The Guns of James Bond is a very nice movie. In the books 007 shoots with a Beretta pistol, but Major Boothroyd wrote a letter to Fleming to tell him that this is actually a ladies' gun. Real men shoot with a Walther PPK and therefore Bond also received a PPK! The main documentary on this disc is undoubtedly Inside Dr. No, a title that needs no explanation! Very interesting for cinephiles is Terence Young: Bond Vivant, in which you learn everything about the career of Terence Young.
Dr. No is the most classic of all Bond films. There is no question of the madcap inventions, but all preparations are set for a 007-universe that holds the world in its grasp until today. The next mission comes from Russia with love!
Didier BECU
17/08/2015
---
Eind dit jaar is SPECTRE, de 24e Bond-film, in de bioscoopzaal. Een ideale aanleiding voor ons om in het omvangrijke Bond-archief te duiken en de eerdere producties nog eens onder de loep te nemen. Ook al zorgden regisseur Sam Mendes en Daniel Craig ervoor dat 007 een compleet nieuw (veel geloofwaardig) jasje kreeg, associëren wij deze superagent nog steeds met doldwaze uitvindingen. Iedere film probeerde de vorige te overtreffen door de introductie van allerlei uitvindingen die geen zinnig mens voor mogelijk hield, maar die er wel voor zorgden dat James Bond uitgroeide tot de meest beroemde spion aller tijden. Het blijft allemaal een beetje moeilijk om te geloven, maar volgens auteur Ian Fleming zou het personage van James Bond echt hebben bestaan. Er zal zonder twijfel heel wat fantasie uit Flemings pen zijn gevloeid. James Bond veroverde vanaf 1953 de boekenmarkt met zijn debuut Casino Royale. Vrij vlug merkte Fleming dat zijn spionverhalen ideaal waren voor televisie of film. Er werden diverse plannen gemaakt (vóór de bioscoopfilms was er zelfs een obscure televisiefilm), maar na een fikse ruzie (en rechtszaak) met producent Kevin McClory (die het alleenrecht op het gebruik van SPECTRE kreeg), werden de filmrechten uiteindelijk aan Harry Saltzman en Albert R. (Cubby) Broccoli verkocht. Ook al werd de film een gigantisch succes, bleek de start uiterst moeilijk.
Vanaf het begin was het duidelijk dat James Bond heel wat jaren moest meegaan. De vraag was natuurlijk wie daarvoor geschikt was, en nog meer wie het zag zitten! Fleming vond Roger Moore de ideale keuze (maar die zat contractueel aan The Saint vast). Ook Flemings andere optie (Christopher Lee) ging de mist in, terwijl Cary Grant het niet zag zitten om meerdere keren in de huid van 007 te kruipen. Ook David Niven bedankte voor de taak, en uiteindelijk kwam men bij de Schot Sean Connery terecht, die wel heel wat films op zijn actief had, maar bij het publiek een volslagen onbekende was. Naar verluidt was Fleming daar helemaal niet mee tevreden. Uiteindelijk speelde Connery zeven keer Bond: zes keer voor EON Productions (het bedrijf van Broccoli en Saltzman dat in de Pinewood Studio's in Buckinghamshire is gevestigd) en een keer onofficieel (Never Say Never Again, met een verhaal dat eigenlijk hetzelfde is als Thunderball).
En dan was er nog de keuze van het boek! Oorspronkelijk wilden Broccoli en Saltzman met Thunderball beginnen, maar omdat Fleming en McClory toen al met elkaar in de clinch lagen, waren ze verplicht om met Dr. No te starten. In vergelijking met alle andere Bond-films werd het debuut voor een habbekrats gemaakt (en dat merk je eerlijkheidshalve ook wel een beetje), maar meteen waren alle klassieke Bond-ingrediënten aanwezig: de muziek, de intro, de beroemdste filmzin ooit (My name is Bond, James Bond!), de martini (shaken, not stirred), het machogedrag, het geweerlooplogo, de mooie vrouwen die alleen maar dienden om Bonds bed warm te houden en natuurlijk de uitzinnige opdrachten.
Het klinkt bizar, maar ook met het vinden van een regisseur liep het niet van een leien dakje. De producenten klopten aan bij Guy Green, Guy Hamilton, Val Guest en Ken Hughes, maar ze kwamen van een kale reisthuis. Uiteindelijk werd het Terence Young, die Broccoli kende toen die bij hem in de Warwick Films-groep zat en die ook eerder met Connery in Action Of The Tiger samenwerkte. Hij zou nadien ook From Russia With Love en Thunderball regisseren.
Een briljante keuze, zo bleek. Insiders beweren dat, mocht hij kunnen acteren, Terence Young de ideale James Bond zou zijn. Meer zelfs, hij was tevens de man die James Bond een filmgestalte gaf en het was duidelijk dat alles gebaseerd was op zijn eigen flamboyante levensstijl (steeds in pak van Saville Row en altijd de beste wijntjes in de hand). Het was dan ook hij die Connery alle kneepjes van de gentleman leerde.
In zijn eerste filmavontuur wordt Bond naar Jamaica gestuurd omdat John Strangways en zijn secretaresse daar zijn vermoord. De professor onderzocht samen met de CIA een zender die de lanceringen op Cape Canaveral verstoort. Deze missie is natuurlijk voor Bond niet zonder gevaren, meteen bij zijn aankomst merkt de agent dat hij maar beter uit zijn doppen kan kijken. Samen met de Jamaicaan Quarrel (John Kitzmiller) gaat Bond naar het eiland Crab Key. Daar verblijft immers Dr. Julius No (Joseph Wiseman) die lid is van SPECTRE (SPecial Executive for Counter-intelligence, Terrorism, Revenge and Extortion), die wel eens de storingen zou kunnen veroorzaken. Zijn kompaan raadt hem aan om dat niet te doen, want er zou een draak op het eiland ronddwalen (in werkelijkheid is het een omgebouwde vrachtwagen die uit een carnavalstoet lijkt te komen, kwestie van wat met de inheemse bevolking te kunnen lachen, niet waar?) Bond is natuurlijk van niets bang (zeker niet van vrachtwagen!) en gaat samen met Quarrel op onderzoek uit.Ze ontmoeten Honey Ryder (Ursula Andress), een weesmeisje dat schelpen verzamelt om ze nadien in Amerika te verkopen. De rol van Honey heeft eigenlijk geen enkele betekenis (gewoon een sexy vrouw die Bond moet beschermen). Ze zorgde wel voor de meest historische scène uit alle Bond-films (die waarin ze het strand opwandelt). Trouwens, Andress had zo'n zwaar accent dat haar teksten werden ingesproken door ene Nikki Van Der Zyl).
De tegenstanders van Bond zullen natuurlijk ongetwijfeld in hun vuistje lachen met dit simpele verhaal dat eigenlijk door iedere (zelfs dwaze) kleuter kon worden verzonnen, maar daar gaat het hem niet om. De film is niet meer dan een avontuurtje van Bond, waardoor hij op allerlei prachtige locaties terechtkomt, mooie vrouwen ontmoet (die natuurlijk stuk voor stuk voor zijn charmes vallen) en die de wereld moet zien te redden van krankzinnige snoodaards..
De extra's op de James Bond-disks zijn zoals die van The Lord Of The Rings of Star Wars: alles wat over 007 bestaat is erop gegooid. Fox houdt wel een beetje rekening met de film, maar talrijke documentaires die over alle Bond-films gaan, zijn over de 23 schijfjes verspreid. Naast talrijke documentaires bevat iedere dis ook een interactief menu dat je wegwijs door de film maakt (locaties, personages, wapens en noem maar op!) In Top Level Access 007: License to Restore legt men je uit hoe de Bondfilms zijn gerestaureerd en kan je de resultaten voor en na de Lowry-behandeling zien. Declassified: M16 Vault - The Guns of James Bond is een zeer leuk filmpje. In de boeken schoot 007 met een Beretta-pistool, maar majoor Boothroyd schreef een brief naar Fleming om hem te melden dat dat eigenlijk een damespistool is waarmee je nauwelijks je doel kan raken. Echte mannen schieten met een Walther PPK en dus kreeg Bond ook een PPK! Als dank verscheen er in de filmversie van Dr. No een majoor die Boothroyd heet! De belangrijkste documentaire op dit schijfje is zonder twijfel Inside Dr. No, een titel die geen uitleg behoeft! Zeer interessant voor cinefielen is Terence Young: Bond Vivant, waarin je in een halfuurtje de rijke carrière van Terence Young kan bekijken.
Dr. No is zonder twijfel de meest klassieke van alle Bond-films. Er is nog geen sprake van de doldwaze uitvindingen, wel zijn alle voorbereidingen getroffen voor een 007-universum dat de wereld tot op vandaag in zijn greep houdt. De volgende missie komt vanuit Rusland, met liefde!
Didier BECU
17/08/2015
---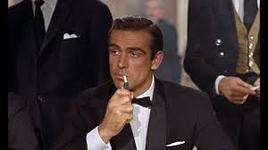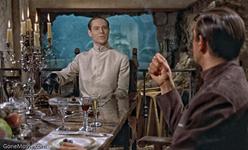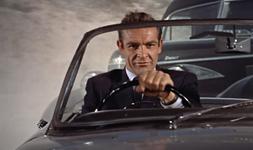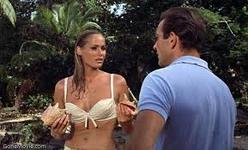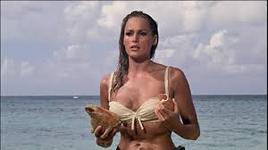 ---