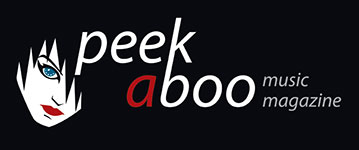 like this tv series review
---
HELIX SEASON ONE
Movie
•
TV series
Action
•
Science Fiction
•
TV Series
[40/100]

SONY SPHE
09/07/2015, Didier BECU
---
Not so long ago we reviewed The Last Ship, a product from the Michael Bay-factory, and just a few weeks later Helix arrives: a new series that is actually very much alike, only less spectacular. That the world would be the victim of a virus, coming from the Arctic, was predicted by John Carpenter in 1982 when he made The Thing. Yes, we know, it is actually Howard Hawks who came to this conclusion in 1952, but only geeks know that! The popularity of zombies is unstoppable these days, and so some of these creatures were added to the weak story (in this series the living dead are called vectors). And so everything is done! Well, at least for the producers Ronald D. Moore (Battlestar Galactica) and Steven Maeda (Lost, CSI: Miami and The X-Files). For the viewer, this Syfy series is far less interesting, as the story is too slowly and there is hardly any tension.
Alan Farragut (Billy Campbell), Sarah Jordan (Jordan Hayes) and Julia Walker (Kyra Zagorsky) are working for the Centers for Disease Control, or shortly the CDC. They are instructed to go to a base in the Arctic because a virus has broken out. The first victim is Peter (Neil Napier),Alan's brother. The team not only has to find the true nature of this virus so they can make an antidote, they also have to flee because the patients are bloodthirsty zombies.
It does indeed sound like a song you already (and perhaps too often) heard before and that's how Helix feels like. Each episode (there are 13 in total) lasts for about 40 minutes and at the end you're not any wiser. The only thing you see is that the crew is getting smaller and that no one can be trusted. The spectacular cover does surmise that Helix is ​​a science fiction series that you should not miss, but once you start the trip, it is a disappointing mess. The scenario contains some complicated intrigues that are not always easy to follow, but the essence of it can be written by a schoolboy. The performances are extremely boring, and that automatically means that you don't feel connected with the characters, and it's just that what such a series needs. The special effects are incredibly bad. The only thing you can rave about is the high quality of the transfer that was released by Sony on DVD and Blu-ray, but do you buy it for that alone?
Didier BECU
09/07/2015
---
Niet zo lang geleden kregen we hier op de redactie nog The Last Ship uit de Michael Bay-fabriek binnen en amper een paar weken later valt Helix in de bus: een nieuwe reeks die (qua verhaal dan toch) daar eigenlijk zeer erg op lijkt, alleen is ze heel wat minder spectaculair. Dat de wereld ooit het slachtoffer zou worden van een alles dodend virus en dat het afkomstig is van Noordpool, wist John Carpenter eigenlijk al in 1982 toen hij The Thing op de mensheid losliet. Ja, we weten het, eigenlijk kwam Howard Hawks in 1952 al tot die vaststelling, maar alleen nerds weten het. Door de niet te stoppen populariteit van zombies, heeft men maar wat van deze creaturen in het slappe verhaal gegooid (in deze serie noemen ze de levende doden vectors) en klaar is kees! Nou ja, ten minste voor de producers Ronald D. Moore (die ook Battlestar Galactica deed) en Steven Maeda (zijn naam zie je op de credits van Lost, CSI: Miami en The X-Files). Voor de kijker is deze Syfy-reeks heel wat minder boeiend, en je hebt meer dan eens het gevoel dat het verhaal veel te langzaam op gang komt en dat er van spanning nauwelijks sprake is. Het zijn eigenlijk verwijten die voor iedere Syfy-reeks terugkeren en waardoor Helix alleen maar interessant is voor fans van moderne CG-sciencefiction, die alles slikken.
Alan Farragut (Billy Campbell), Sarah Jordan (Jordan Hayes) en Julia Walker (Kyra Zagorsky) werken bij het Centers for Desease Control, kortweg het CDC genaamd. Ze krijgen de opdracht om naar een basis op de Noordpool te gaan omdat daar een virus is uitgebroken. Het eerste slachtoffer is Peter (Neil Napier), de broer van Alan. Het team moet niet alleen de ware aard van het virus vinden zodat er een antigif kan worden gemaakt, ook slaan zij geregeld op de vlucht voor patiënten die bloeddorstige zombies zijn.
Het klinkt inderdaad als een liedje dat je al eerder (en wellicht te vaak) hebt gehoord en zo voelt Helix ook aan. Iedere aflevering (er zijn er 13 in totaal) duurt zo'n kleine 40 minuten en op het einde ervan ben je geen seconde wijzer. Het enige wat je ziet is dat de crew alsmaar kleiner wordt en dat niet iedereen te vertrouwen is. De spectaculaire cover laat vermoeden dat Helix een sciencefictionreeks is die je niet mag missen, maar eens je aan de trip begint, is het allemaal teleurstellende troep. Het scenario bevat ingewikkelde intriges die niet altijd gemakkelijk zijn om te volgen, maar de essentie kan door een schooljongen zijn geschreven. De vertolkingen zijn ontzettend saai, waardoor je geen enkele band met de personages krijgt, en het is net dat wat zo'n serie nodig heeft. Ook de special effects zijn bedroevend slecht. Het enige waar we wel over te spreken zijn is de hoogstaande beeldkwaliteit van deze transfer, die door Sony op dvd en Blu-ray is uitgebracht, maar koop je daarvoor een reeks?
Didier BECU
09/07/2015
---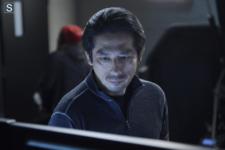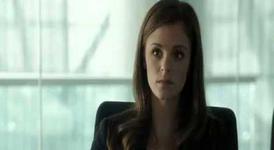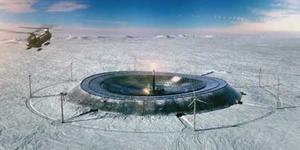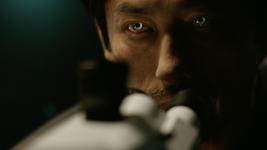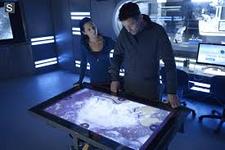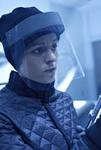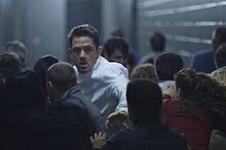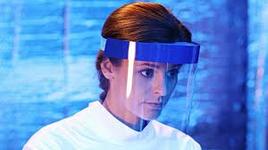 ---