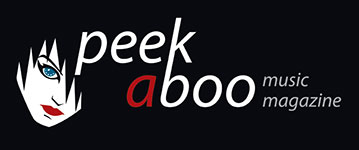 like this article review
---
The history behind Waveteef
Article
09/12/2016, Christophe KOWALSKI
---
Waveteef is surely one of the best Belgian festivals if you're a fan of minimal wave and alternative synthpop. I asked organizer Matt Zwart how it all began. Waveteef started six years ago in Antwerp: it was a collaboration between Waveform and All Obscur And Wave. Waveform was the organization of Edward de Keijzer, while All Obscur And Wave was the brainchild of Mat Zwart. These two events merged (along with two other partners, Elisabeth and Lieselotte) to a new concept: Waveteef. It was Elizabeth who came up with the brilliant name, which obviously is a nod to the gabber scene from the 90s when a woman was called a rave bitch (raveteef-ed.). We found that quite funny, Mat Zwart told me.

The story began in an old vacant convent. In De Oude Kapel (The Old Chapel-ed.) gigs were organized regularly, with an empty church as a backstage. The monastery had a charming courtyard and had numerous passages in which you could move freely. Unfortunately there was a small fire, and the authorities of Antwerp decided to close the building.
The next location became the Anti-Fabriek, originally an old police court in Antwerp. Some parties were organized there. Three years ago, Mat decided to organize a two-day festival that is aimed at an international audience.
The first edition at the Anti-Fabriek was a great event, but unfortunately the sound was of a lesser quality, and so JH Wommel (an old fort from World War II) became the definite place for Waveteef, an environment that is also chosen for its atmosphere.

The concept is based on music with synthesizers, but you won't find any classic band on Waveteef. The reason is simple: there is plenty of choice and many bands never get the chance to play. The number of visitors is limited to two hundred. So being fast is the message.
DJ Ushmar Ramone is responsible for BunkerSyndikat, a concept that is very close to Waveteef. Matt heard Ushmar for the first time in Sweden at the Kalabalikfestival and he invited the DJ to Antwerp.
This year's edition of Waveteef is on 8th and 9th April. The line-up includes: Deardeer, Orchidée Noire, Adam Usi, Alles, Doric, Ash Code, Parade Ground and The Frozen Autumn.
All info can be found on their Facebook page.
Christophe KOWALSKI
09/12/2016
---
Waveteef is ongetwijfeld één van de beste Belgische festivals als je van minimal wave en alternatieve synthpop houdt. Ik vroeg aan organisator Mat Zwart hoe het allemaal begon. Waveteef ontstond zes jaar geleden in Antwerpen: het was een samenwerking tussen Waveform en All And Obscur Wave. Waveform was de organisatie van Edward de Keijzer, en All And Obscur Wave die van Mat Zwart. Samen fuseerden ze (samen met nog twee andere partners Elisabeth en Lieselotte) tot een nieuw concept: Waveteef. Het was trouwens Elisabeth die met de geniale naam Waveteef op de proppen kwam, wat uiteraard een knipoog naar de gabberscène uit de jaren 90 is toen een vrouw een raveteef werd genoemd. We vonden dat wel grappig, vertelde Mat Zwart me.
Het verhaal begon in een oud leegstaand klooster dat werd gekraakt. In de Oude Kapel werden op regelmatige basis optredens georganiseerd, met een lege kerk als backstageruimte.Het klooster had een charmante binnenkoer en er waren talloze gangetjes waarin je je vrij kon bewegen. Helaas was er een kleine brand waardoor de Antwerpse gemeente besloot om het pand te verzegelen.

Daarna is men naar de Anti-Fabriek getrokken, een oude politierechtbank in Antwerpen. Ook daar werden feestjes georganiseerd. Drie jaar geleden werd voor het eerst beslist om een tweedaags festival te organiseren dat zich op een internationaal publiek richt.
De eerste editie in de Anti-Fabriek was een zalig evenement, maar de geluidskwaliteit liet heel wat te wensen over, en zo werd uiteindelijk JH Wommel (een oud fort uit de Tweede Wereldoorlog) de definitieve stek, een plaats die ook heel wat met de sfeer te maken heeft.
Het concept is gebaseerd op synthesizersmuziek, maar zelden tref je een klassieke band op een Waveteef-affiche aan. In de wavescène is er immers keuze genoeg, ook al komen heel wat bands helaas te weinig aan bod. Het aantal bezoekers is gelimiteerd tot tweehonderd man. Snel wezen is dus de boodschap.
DJ Ushmar Ramone is verantwoordelijk voor BunkerSyndikat, een concept dat zeer dicht aanleunt bij dat van Waveteef. Mat hoorde Ushmar voor het eerst in Zweden tijdens het Kalabalikfestival en vroeg hem nadien om te komen draaien.
De editie van Waveteef gaat dit jaar door op 8 en 9 april. De line-up van de derde editie bestaat uit: Deardeer, Orchidée Noire, Adam Usi, Alles, Doric, Ash Code, Parade Ground en The Frozen Autumn.
Alle info vind je op hun Facebookpagina.
Christophe KOWALSKI
09/12/2016
---