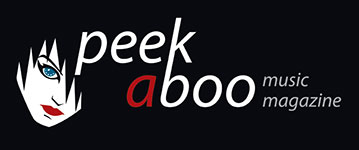 like this article review

---
Black Easter Day 2 : an impression
Article
09/12/2016, Christophe KOWALSKI
---
After some sleep, I was ready for the second day of Black Easter. I watched the program and when I arrived at the venue, I immediately noticed that there was another public. That is because you can actually choose if you go for two days, or simply one.
Everybody has its own favorite on a festival, so do I. Lebanon Hanover, for example. I wanted to see this band for quite a while, but I never had the chance. I was already familiar with Qual, the side project of the singer. The duo was in good form and played one underground hit after the other. Everything seems so simple for Lebanon Hanover: what a great concert!
The women of the bar staff decided to do a dance, a fine gesture which made the evening just better. Between the bands, you could kill the time by walking around. From the bar to the cloakroom, or just the merchandise stalls where you could buy the latest releases of the performing bands, and that for a cheap price. There were also posters, T-shirts, obscure tapes and even photos of the bands available. In short, plenty of choice!
Time to see another favorite: She Past Away. There was a nervous, tense atmosphere, because the audience was excited to see the headliner. Lots of people came to Antwerp to see this Turkish duo which is very popular at the moment. Actually, you could buy anything from this band at the festival: albums, diaries, notepads, buttons or just some concert photos. Anyway, I was looking for a nice spot so I could make pictures myself. After some resetting, She Past Away started a strong set of pure cold wave and post-punk songs. All the songs I knew were played. Disappointed? Of course not, what a great band to see live!
Black Easter is over, and in a way you realize it when people go their own way. It's a fantastic event for people who do not like big concerts, but rather seek the intimate atmosphere. And this all in the heart of Antwerp, so you if you do not live in the neighborhood, you can stay at a hotel. I can recommend Black Easter to anyone. Even if it's over now, I still enjoy it. I surely will visit the next edition!
Christophe KOWALSKI
09/12/2016
---
Na een rustige nacht, maakte ik me klaar voor de tweede dag van Black Easter. Ik bekeek het programma en wat me meteen opviel toen ik in de Zappa stond, was hoe gevarieerd het publiek weer was. Dat komt omdat je als bezoeker kan kiezen of je twee dagen gaat of gewoon maar één dag meepikt.
Iedereen heeft op een festival natuurlijk zijn favorieten, dus ook ik. Lebanon Hanover bijv. Deze band wilde ik al een tijdje zien, en ja, dit was de grote dag! De zanger kende ik al van zijn zijproject Qual. Het duo was goed op dreef en vertolkte de ene undergroundhit na de andere. Alles lijkt zo simpel, maar toch: wat een mooi concert!

De meisjes die aan de bar werkten besloten om een dansje op de toog te doen, het was iets wat de avond alleen maar meer gezelligheid bracht. En wat doe je om de tijd te doden tijdens de verschillende bands? Nou, dan wandel je van de bar naar de vestiaire, of je maakt een tussenstop aan de kraampjes waar je de nieuwste releases van de bands kan kopen, en dit vaak voor een prikje. Je vind er tevens posters, T-shirts, allerlei obscure tapes en zelfs foto's van de bands. Kortom, keuze genoeg!
Tijd dan voor mijn andere favoriet, en meteen ook de afsluiter van Black Easter: She Past Away. Er hing een nerveuze, bijna gespannen sfeer in de zaal. Dat was normaal, het publiek was nu eenmaal benieuwd naar de headliner van de avond. Dat merkte je ook aan de opkomst, want op dat moment zat de Zappa aardig vol. Tegenwoordig is dit Turkse duo erg populair. Je kan werkelijk alles kopen van deze band: albums, agenda's, notitieblokjes, buttons of gewoon concertfoto's. Via de zijkant van de bar bereikte ik het podium en zocht ik een leuk plekje uit om zelf wat foto's te maken. Na wat aanpassingen hier en daar, begon She Past Away aan een straffe set die vol onvervalste cold wave en postpunk zat. Alle songs die ik kende werden gespeeld. Natuurlijk was ik niet teleurgesteld. Integendeel, wat een geweldige band om live te zien!

Dat Black Easter afgelopen is, besef je eigenlijk pas wanneer je ziet hoe de mensen weer hun eigen weg gaan. Het festival is een fantastisch evenement voor muziekfans die niet van grote concerten houden, maar liever de intieme sfeer opzoeken. Het speelt zich allemaal af in hartje Antwerpen, dus indien je niet onmiddellijk in de buurt woont, kan je gewoon lekker een hotelletje boeken. Bij Black Easter zit je letterlijk op rozen. Ik kan het iedereen aanbevelen, want ik geniet nog steeds na. Bij de volgende editie ben ik er beslist weer bij!
Christophe KOWALSKI
09/12/2016
---