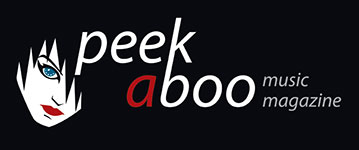 like this article review
---
The World of Hante
Article
11/12/2016, Alessandro VIOLANTE
---
Once upon a time there was Paris/London-based Phosphor, a trio dedicated to minimal synth when this 80's revival was under the spotlights, also thanks to remarkable debuts such as Keluar, Tropic of Cancer, Selofan, Peine Perdue and many more. Just three years passed since the first and only full length (excluding the EP) - Youth and Immortality (a declaration) - was released, launching the career of Hélène De Thoury. From that moment on, everything happened fast. Later on, the meeting with Amandine Stioui and two albums composed as Minuit Machine followed, and then the Paris-based keyboard player became known in minimal synth fanzines thanks to her tours across Europe, her songwriting and melodic skills.
Then, one year after the release of Live & Destroy (another powerful declaration) and thanks to the interest of Stellar Kinematics'Noe Sanmartì, her Fall and Rise EP saw the light, her first release for Hante, broadly considered one of the highest peaks of her short career (maybe the highest until now), followed at the beginning of this year by the full length album This Fog that Never Ends (released by Synth Religion, her own label) and her new EP No Hard Feelings saw the light.
Hante. and Minuit Machine (now disbanded after the second album Violent Rains) were two sides of the same coin. If Minuit Machine was (thanks to Amandine Stioui's vocals) a project capable of producing powerful, minimal and clear emotional songs, in Hante.'s music Hélène focuses more on shaping atmospheres and evoking deep states of mind through the instrumental side of her music which plays a major role in her music, because long instrumental, emotional and articulated patterns are her most important and typical trademarks, and the use of French lyrics may be a way to communicate her deepest feelings without mediation.
In the meanwhile, Hante. grew: She fell and she stood up, she's not so young and immortal anymore. Living in Paris, a metropolis shocked by terrorism, she has No hard feelings. Her response to the foolish madness is love and love-related feelings. She has changed her look too. During the Live & Destroy era, she looked colder, echoing the cold wave imaginary. Little by little she changed her style, progressively shifting towards an almost goth style.
Her minimal synth is characterized by deep atmospheres, short and repetitive lyrics and a personal melancholic and cinematographic sound. In a Live & Destroy era interview for the Italian Flux Webzine, she declared: With my music I try to tell stories, to create a world, an atmosphere. It's a really cinematographic approach, and today it's still the same. Actually, Hante.'s music shifted back towards the more "straight" Minuit Machine sound without losing the interest for emotional soundscapes and decreasing those atmospheric embellishments that were a huge part of her early works, because everything reemerges sooner or later, and it doesn't make sense to think about it. Her sound is interested in wisely celebrating the past, as well as looking courageously towards the future, and that's the reason why Hante. is actually considered one of the most original and appreciated artists in the minimal synth scene, also abroad. What do we have to expect from Hélène De Thoury in the future? Probably an balance of well-composed instrumental melodies and straight 4/4 beats, plus her charming voice.
Alessandro VIOLANTE
11/12/2016
---