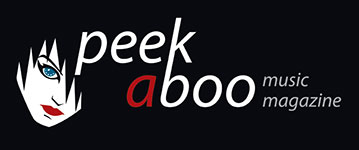 like this cd review
---
KEVIN HEWICK
Touching Stones Tasting Rain
Music
•
CD
Botheration Records
11/12/2016, Paul PLEDGER
---
By my reckoning, this is Leicester-based Kevin Hewick's eighth album since 1983. So what, you may retort. So what indeed. When you consider that this is Hewick's sixth album since the turn of the century, you could be forgiven for presuming that the affable songwriter is either going through a mid-life crisis or he's finally taking this music business game seriously. Pah, as if.
With a welter of personal issues to deal with and a renewed thirst for performing live (often in his hometown and for little or no ticket fee), Hewick has much to sing about and to prove that point, he's assembled a double album in excess of 75 minutes. Touching Stones Tasting Rain could well be this man's Blonde On Blonde if anyone would listen. Poignant, reflective, celebratory, intimate, personal, troubled, romantic, political, even sardonic - superlatives and descriptives don't really do this man's efforts justice. His music does.
A mixture of band recordings and a few stripped-back takes, Touching Stones starts as it means to go on with the really rather gorgeous Mill Lane from where the album's title comes from. Trademark twists and turns both musically and lyrically decorate one of Hewick's prettiest melodies before a string of winning tunes pour forth. Freakbook and Forgotify exude an element of the personal and the painful, while the reflective Islington Street and Billion Pebble Beach ably demonstrate this man's evergreen voice and skill at assembling a decent band to back him up.
Tellingly, there's a homage to the late great comparable Kevin Coyne. Anti-Star is positively jaunty and somewhat autobiographical with its direct reference to 'the anti-star playing his anti-guitar'. Neville Never is an arch observational story with the concluding line "Who needs a job when you've got punk-rock?..." and Love and Guts dips and soars with memorable hooks and trademark heartbreak and make ups.
Touching Stones is an immersive listen that might well be lengthy, epic or excessive in the eyes of its creator - but aside from a couple of overlong indulgences, it's his best yet.
This review also appeared on Flipside Reviews
Paul PLEDGER
11/12/2016
---