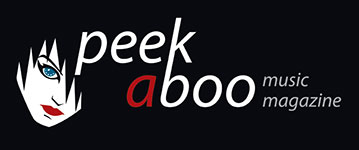 like this cd review
---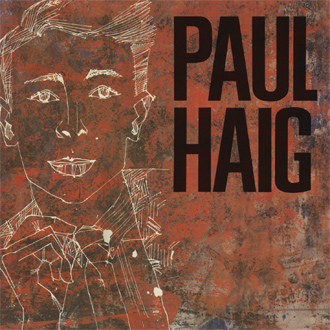 PAUL HAIG
Metamorphosis
Music
•
CD
New wave
[90/100]

Les Disques Du Crépuscule
11/12/2016, Paul PLEDGER
---
For an electronic pop artist with a perplexing dearth of sales during his career, there is a sizeable readily-available catalogue to glean in physical and digital form. And rightly so. While his previous project Josef K understandably gains plaudits from around the globe from fans and press alike, Paul Haig's solo material often gets unfairly overlooked despite providing us with some corking singles and engaging albums for the most part.
Very much a product of the latter end of the so-called 'post-punk' era and at the heart of the beginnings of indie-dance and synth-pop, Haig's creative trajectory hasn't been straightforward. Several label changes, unfortunate circumstances or gross mis-timings - whatever the reason for Haig's failure to crossover to a sizeable audience, it can't be down to his music and his art. Perhaps after being acclaimed with 'the Best Hairstyle in Pop' by a music magazine didn't assist with the man's credibility.
Metamorphosis charts Haig's progression from the afterglow of his jangly itchy funk-pop of Josef K, through to the formative electro-dance that informed his first few releases on chic Belgian indie Les Disques du Crepuscule. Housed in a sleeve adapted from a Benoit Hennebert design, this double-disc set features key 12" and 7" version and remixes of key compilation tracks such as Running Away, Justice and Mad Horses, as well as the focus of Hennebert's original artwork here, the Swing in '82 mini-album.
If his infectious reworking of Sly and the Family Stone's Running Away hadn't already alienated his dwindling following then the five tracks recorded with a jazz/lounge ensemble surely must have contributed. Here he tackles some Sinatra / Rat Pack standards with a swingin' debonair bent which, although sounds a little hit or miss in places to these ears, remains a brave deviation from the norm albeit a brief one - his next full-length album Rhythm of Life earned him a deal with Island Records, a return to his electronic stamping ground on a bigger budget. There's fun to be had (and maybe trouble ahead) on the sprightly take of Let's Face The Music and Dance and a tear in the eye when The Way You Look Tonight sweeps into earshot.
Elsewhere there's the added bonus of the rare-as-hen's-teeth Drama cassette, a pre-cursor to his later Cinematique releases in the '90s and a fusion of chromatic electronica and unsettling dialogue-driven drones. There is very little singing, a certain amount of prose and barely any of the pretty melodies that Haig had become synonymous with. It's a curio, a moment in time and another box ticked.
A handful of live tracks from the North/South Dialogue tour in 1982, both of the contrasting singles issued as the collaborative Rhythm of Life - Summertime being the superior of the two by a country mile - and updates of After Twilight choices Mad Horses and the festive Christiania completes the picture. Highlights for me included the excellent moody Time in all its 12" glory, the impressive b-side On This Night of Decision, the live version of Stories and the chunk o' funk that is the Interference Mix of Blue For You. Unreleased track Luck is something of a work in progress, some of which ended up as Never Give Up (Party, Party), but it still possesses a modest allure.
An ideal companion to 2014's At Twilight compilation, Metamorphosis is far from being just another round-up exercise - it's a bejewelled treasure chest of rare sparkling musical trinkets with some concise sleeve-notes from the man himself.
This review also appeared on Flipside Reviews
Paul PLEDGER
11/12/2016
---