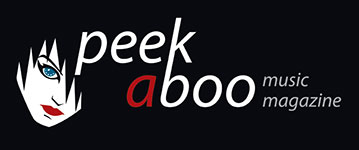 like this cd review
---
PAUL HAIG
At Twilight
Music
•
CD
Dark Pop
•
Synthpop
[90/100]

Les Disques Du Crépuscule
30/11/2014, Paul PLEDGER
---
Two CDs jammed packed with some of the most rhythmic, melodic and influential synth-pop this side of Brussels? What's not to like? Actually, nothing. At Twilight isn't the first Paul Haig compilation to be unleashed but it could well be the best.
The two discs collect his best songs (cunningly, punningly titled Twilights) and his 'lost' album from 1984 which should have followed his Rhythm Of Life debut. Instead, some of it ended up forming the must-have Warp Of Pure Fun album issued in 1985 and a further portion was scattered across hard-to-find singles and compilations (or not released at all in one case). Finally, they're now assembled as originally intended.
Plus there are a few extras and new insightful liner-notes composed by Haig himself to keep fans happy. In short, 30 tracks for little more than a tenner represents great value, even if some have been issued before - the choice is yours.
And what a choice! Beginning with early scant-electro pop such as Haig's reading of Sly Stone's Running Away, early single Justice, prime album cut Adoration and his only Top 75 'hit' Heaven Sent, the first disc rounds off key tracks from the '80s right up until the era when dance-legends tweaked remixes out of his catalogue - Lil Louis' on My Kind and Mantronik on Flight X.
But perhaps it's the mid-'80s period in-between that reveals Paul Haig's seemingly limitless songwriting talents. The second 'lost' album sessions drew contributions from New Order's Bernard Sumner, A Certain Ratio's Donald Johnson, original producer The Associates' Alan Rankine and an enviable band of session musicians who added fairy dust to key material such as Love Eternal, The Only Truth and Big Blue World.
Although a chunk of these formed the 'actual' second set The Warp Of Pure Fun, the running order and song selection here makes much more sense. Grandiose epic One Lifetime Away is promoted to track four and The Shining Hour kicks the album off in cosmo-pop style. The Only Truth becomes the centre-point and Love Eternal appears in original form. Interestingly, the sleeve-notes reveal Haig's bemusement at Crepuscule's decision to release the latter as a single - personally, I think the later version from TWOPF (included on disc one of this collection) might have fared better.
There's also an unreleased song in the form of All Our Love, a surprisingly commercial sub-ballad that has the deftest of key changes and a nuance often found in Haig's repertoire, yet seldom found anywhere else amongst peers.
Of the 'extras' here, Change Of Heart, recorded for an aborted dance mix project, is a telling pointer to where Haig was destined for in later years - pin-sharp, almost brutalist, pop that was to be cruelly ignored by most, although thousands preferred this style of crisp melodic electro to the smoother, but not completely incomparable Nik Kershaw, Howard Jones and Thomas Dolby. How he wasn't a major star remains something of a travesty (although Haig himself never seemed unduly worried at the time).
Only Ghost Rider fails to uplift - I've never been a fan of this bombastic take on Suicide's beautiful minimal tour-de-force - perhaps the full 12" mix of the should-have-been-a-smash-hit Heaven Help You Now might have completed the picture better. But it IS a helluva picture. You must get this.
This review also appeared on Flipside Reviews
Paul PLEDGER
30/11/2014
---