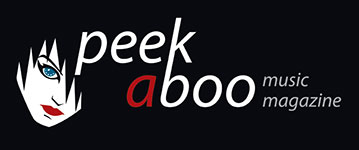 like this cd review
---
Chicago Fire Season 2
Music
•
CD
Action
•
TV Series
Universal Pictures
30/11/2014, Didier BECU
---
It is not difficult to think of a long list of cops series, after all every week emerges a new name. It's more difficult finding names from series about firemen. There's the movie Backdraft from Ron Howard, and if you are from Flanders you might remember Alfa Papa Tango, but that's all I can think of. However, the firemen have no need to mourn, as there is Chicago Fire: a series that is so popular that in the United States there is already a third season on the screen. In fact, the series is so successful that a spin-off exists: Chicago PD featuring the Chicago. The makers were so smart to let both teams play in Chicago Fire so the popularity even was greater.
It's a cliché, but it's a true one. If you ask a little boy what he wants to do later, you can be sure he won't say a postman. No, guys want to be tough, and you will not find anyone who's more heroic than fireman. This also applies to the firefighters of Firehouse 51, a part of the Chicago Fire Department. The main protagonists are Lt. Matthew Casey (Jesse Spencer), Lt. Kelly Severide (Taylor Kinney), paramedic Gabriela Dawson (Monica Raymund) and rotheokie Peter Mills (Charlie Barnett). It's Wallace Boden (Eammon Walker) who leads the group, and thus the man who has respect. Lieutenant Matthew Casey leads Truck 81, his fiancée Dr. Hallie Thomas (Terri Reeves) was killed at the end of the first season, but everything looks that he soon will end upin the arms of Gabriela. Not that it's all so easy, because the handsome paramedic has a crush on her colleague Peter Mills. And yes, we can for a while telling you all the romantic vicissitudes of their life.
Meanwhile, we can already see the critical reader thinking if these firemen don't have to extinguish fires, or is just about kissing? Of course not, there are plenty of buildings that go up in flames, many explosions and more than enough moments in where the firefighters risk their lives. In this second season that counts 22 there is even a pyromaniac around. The performances are standard, just what you would expect in American series. You better don't watch in one row. The makers have opted for quality, but after a while you've seen it, but still quite okay television fodder.
The second season of Chicago Fire is now out on DVD and Blu-ray by Universal.
Didier BECU
30/11/2014
---
Het is niet moeilijk om een waslijst van flikkenreeksen te bedenken, iedere week duikt er immers wel een nieuwe naam op. Moeilijker wordt het als je namen moet verzinnen over series die het over de brandweer hebben. In de filmwereld heb je wel Backdraft van Ron Howard, maar wat series betreft moeten we met een beschaamd gezicht het Vlaamse Alfa Papa Tango mompelen. De pompiers moeten echter niet treuren, want sinds een tijdje is er Chicago Fire, een reeks die zo vel succesvol is dat men in de Verenigde Staten al volop bezig is aan het derde seizoen. Meer zelfs, de serie is zo populair dat er een spin-off van bestaat: Chicago PD waarin de politieagenten van Chicago centraal staan. De makers waren zo slim om beide teams in de twee series te laten spelen waardoor de populariteit nog groter werd.
Het is een cliché, maar wel waar. Als je aan een kleine jongen vraagt wat hij later wil worden zet je beter geen geld in op de mogelijkheid dat hij postbode zal antwoorden. Neen, jongens willen stoer zijn, en je zal niemand vinden die meer heldhaftig is dan een brandweerman. Dat geldt ook voor de brandweerlieden van de kazerne Firehouse 51, een onderdeel van de Chicago Fire Department. De belangrijkste protagonisten zijn luitenant Matthew Casey (Jesse Spencer), luitenant Kelly Severide (Taylor Kinney), ambulancierster Gabriela Dawson (Monica Raymund) en beginneling Peter Mills (Charlie Barnett). Het is Wallace Boden (Eammon Walker) die het korps moet leiden, en dus de man waarvoor men respect heeft en graag om raad vraagt. Lieutenant Matthew Casey leidt Truck 81 en heeft de touwtjes stevig in handen, Zijn verloofde Dr. Hallie Thomas (Terri Reeves) werd op het einde van het eerste seizoen vermoord, maar alles ziet er naar uit dat hij zich weldra in de armen van Gabriela kan nestelen. Niet dat het allemaal zo gemakkelijk gaat, want de knappe paramedicus heeft een oogje op haar collega Peter Mills. En eigenlijk kunnen we zo wel een tijdje doorgaan met de romantische perikelen van de reeks.
Ondertussen zien we de kritische lezer denken of deze pompiers ook nog branden moeten blussen, of wordt er alleen maar gekust in deze brandweerserie? Natuurlijk niet, er gaan genoeg gebouwen in vlammen op, er zijn voldoende explosies en meer dan momenten genoeg waarin de brandweerlui hun leven wagen. De rode draad in dit tweede seizoen dat 22 episodes telt is een pyromaan die alsmaar agressiever te werk gaat. De vertolkingen zijn degelijk, zoals je in een standaard Amerikaanse reeks mag verwachten dus. Wel, bekijk je deze serie best niet in één ruk uit. De makers opteren wel voor kwaliteit, maar na een tijdje heb je het wel gezien. Maar in ieder geval stukken beter dan die Alfa Papa Tango!
Het tweede seizoen van Chicago Fire is nu uit op dvd en Blu-ray via Universal.
Didier BECU
30/11/2014
---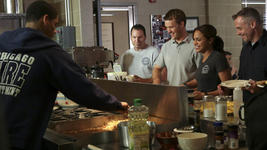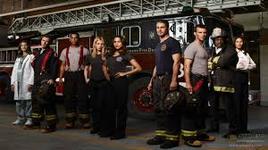 ---