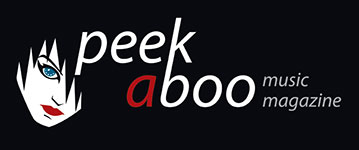 like this tv series review
---
19-2 COMPLETE SERIES ONE
Movie
•
TV series
Police
•
TV Series
RLJ Entertainment
16/08/2015, Didier BECU
---
In recent years we saw a lot of Canadian police series. The most famous (and also those that mean something in Europe) are Flashpoint and Rookie Blue. If you ask us, you can add 19-2 to them. Not that this cop series looks one second innovative, but you will see ten episodes that keep you interested. 19-2 is indeed a series that has found its inspiration in real life. The scenarios are not invented by Hollywood guys. The stories are about agents who are made of flesh and blood and are facing the same problems as you and I everyday.
The title 19-2 refers to the precinct of Montreal and the number of the patrol car that Nick Barron (Adrian Holmes) and Ben Chartier (Jared Keeso) are driving. Nick is not pleased with his new colleague, who comes from a provincial town near Quebec. The veteran still has not processed the loss of his former partner, who was shot in the head during a mission. His colleagues react very cool. It is something that is a part of life, say the dark side of police work that every cop must accept. In addition, the trauma has turned Barrons private life into a complete mess. His wife and colleague Isabelle Latendresse (Maxim Roy) wants him no longer in the house, because Isabelle does not want their son Theo to become the victim of Barron's strange, unpredictable behaviour. The new recruit is not only having a hard time with Barron, he is also the scapegoat of the other colleagues, who do not stop teasing him because he is a country boy. Even though Nick and Chartier do not get along very well, they perfectly function as a duo. Chartier has problems too, as his girlfriend did not want to travel with him when he came to Montreal, and every day he misses his beloved.
The first season of 19-2 is out now. Your life will not be incomplete if you miss this police series, but if you love this genre then you know what to do!
Didier BECU
16/08/2015
---
De laatste jaren werden we overspoeld met Canadese politiereeksen. De bekendste (en meteen ook die die op het Europese vasteland iets betekenen) zijn Flashpoint en Rookie Blue. Als het van ons afhangt mag je daar voortaan ook 19-2 aan toevoegen. Niet dat deze politieserie ook maar één seconde vernieuwend is (soms lijkt ze zelfs op Flikken, wat overigens geen minpunt is), maar je blijft wel tien afleveringen aan de buis gekluisterd. 19-2 is immers zo'n politieserie die uit het leven is gegrepen. Het zijn geen scenario's die bedacht zijn door Hollywoodbazen en waar een normale mens van in zijn haar begint te krabben, het gaat gewoon over agenten uit vlees en bloed die met dagelijkse problemen worden geconfronteerd zoals jij en ik.
De titel 19-2 refereert naar het politiedistrict van Montreal en het nummer van de patrouillewagen waarmee Nick Barron (Adrian Holmes) en Ben Chartier (Jared Keeso) dagelijks rondrijden. Nick is helemaal niet opgezet met zijn nieuwe collega die uit een provinciestadje nabij Quebec komt. De veteraan heeft nog steeds niet het verlies van zijn vorige partner verwerkt, die tijdens een opdracht door het hoofd werd geschoten. Tot zijn grote verbijstering reageren zijn collega's zeer koel op dat drama. Het is iets wat bij het leven hoort, zeg maar de donkere zijde van het politievak die iedere flik moet accepteren. Bovendien heeft het trauma ervoor gezorgd dat Barrons privéleven volledig op de klippen is gelopen. Zijn vrouw en collega Isabelle Latendresse (Maxim Roy) laat hem niet meer hun huis betreden omdat ze niet wil dat hun zoon Theo het slachtoffer wordt van Barrons vreemde, onvoorspelbare gedrag. De nieuwe rekruut is niet alleen de kop van jut bij Barron, ook de andere collega's stoppen niet met het plagen van Chartier omdat hij een plattelandsjongen is. Ook al kunnen Nick en Chartier het niet met elkaar vinden, functioneren ze wel perfect als duo. Vooral het feit dat Chartier een zware last moet dragen helpt. Zijn vriendin wilde niet meereizen toen hij naar Montreal kwam, en nog elke dag mist hij zijn geliefde.
Tot nu toe is dit eerste seizoen met tien afleveringen van 19-2 alleen maar in Engeland te vinden. Je leven zal er niet minder om zijn als je deze politiereeks niet ziet, maar wie van dit genre houdt, zal zich toch niet bekocht voelen.
Didier BECU
16/08/2015
---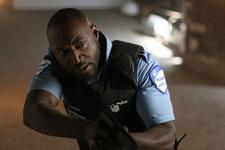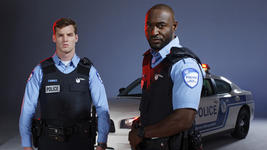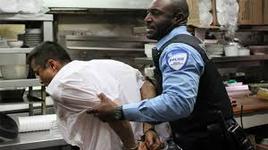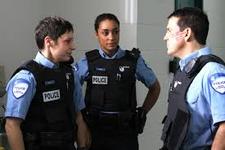 ---