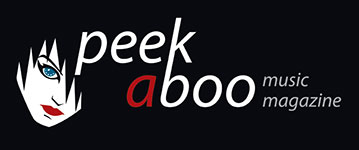 like this tv series review
---
GOTHAM SEASON 1
Movie
•
TV series
Comic
•
TV Series
Warner Home Video
04/09/2015, Didier BECU
---
It is strange to note that previously no one thought of it, but why not make a series about Gotham, the city in where Batman is the guardian angel and that is the hometown of the biggest criminals ever? After the film series by Tim Burton and Christopher Nolan, television channel Fox finally decided to bring the adventures of these superheroes in television format, and Gotham is indeed one of the best American series of recent months.
Creator Bruno Heller didn't have that much freedom. Batman is still one of the most profitable franchises of Warner (especially now with the upcoming clash between him and Superman), and so the company wasn't keen to put the future of their favourite hero into the hands of a television series. They opted for a completely new perspective: this series is about Batman, but about the time before he put on his bat suit!
It's obvious that the producers were aiming at the DC Comics-fans, and so the stories (and especially the characters) have affiliation with the popular comics. Everything starts (just like every Batman-story) with the murder on Thomas (Grayson McCouch) and Martha (Brette Taylor) Wayne. The wealthy son Bruce becomes an orphan (David Mazouz), although the boy still can count on the help of his faithful butler Alfred (Sean Pertwee).
The solving of the murder is the thread of the series. Bruce also wants to know the details of the case, but in the first episodes the cop duo Gordon (Benjamin McKenzie) and Harvey Bullock (Donal Logue) try to solve it. Just like in any old-fashioned cop movie, we see that the two cops are completely different. Harvey is an alcoholic, and it is clear that this detective has a lot of connections with the criminal world and he probably knows very well who is behind the murder of the Waynes. James is the opposite type: the righteous cop!
It seems strange to tell, but even those who are fed up with all those superheroes will be entertained with Gotham. The makers do not seek their solace in expensive effects (probably because there is simply no budget), but instead they create a series that is somewhere between the universe of DC Comics and film noir. The atmosphere is just like in the Nolan trilogy quite dark with creepy characters such as Oswald Cobblepot (Robin Lord Taylor) and of course Fish Mooney (a surprisingly superb role of Jada Pinkett Smith). Just like their big cinema brothers, Gotham is about good and evil, but you never feel like you're watching an inferior Batman and that's quite an achievement!
The first season of Gotham is now out on Warner, both on DVD and Blu-ray.
Didier BECU
04/09/2015
---
Het blijft vreemd om vast te stellen dat niemand er vroeger aan heeft gedacht, maar waarom geen serie maken over Gotham: de stad waar Batman de reddende engel is en die wordt overspoeld door de allergrootste misdadigers. Na de filmreeksen van Tim Burton en Christopher Nolan, heeft televisiezender Fox eindelijk besloten om de avonturen van deze superhelden in televisieformaat te brengen en het mag gerust worden gezegd: Gotham is één van de leukste Amerikaanse reeksen van de afgelopen maanden geworden.
Een grote vrijheid had bedenker Bruno Heller niet. Batman is nog altijd één van de meest winstgevende franchises uit de Warner-stal (zeker met de op komst zijnde clash met Superman), en dus had de maatschappij niet veel zin om de toekomst van deze held in een televisieserie te leggen. Men opteerde daarom voor een heel nieuw perspectief: deze serie gaat over Batman, maar wel over de periode voordat hij zijn vleermuizenpak aantrok!
Natuurlijk mikte men op de fans van DC Comics, en dus zorgde men er voor dat de verhalen (en vooral de personages) aansluiting hadden met de populaire stripverhalen. Alles begint (net zoals ieder Batman-verhaal) met de moord op Thomas (Grayson McCouch) en Martha (Brette Taylor) Wayne. Hierdoor blijft het steenrijke zoontje Bruce (David Mazouz) verweesd achter, alhoewel de jongen steeds op de hulp van de trouwe butler Alfred (Sean Pertwee) kan rekenen.
Het oplossen van de moord vormt de rode draad van de serie. Natuurlijk wil ook Bruce het fijne van de zaak weten, maar in de eerste afleveringen zijn het vooral Gordon (Benjamin McKenzie,) en Harvey Bullock (Donal Logue) die er zich mee bezighouden. Net zoals in een heerlijke ouderwetse cop movie zien we dat de twee flikken niet uit hetzelfde hout gesneden zijn. Harvey zit aan de fles, en het is meteen duidelijk dat deze agent heel wat connecties met de misdaadwereld heeft en waarschijnlijk verdraaid heel goed weet wie de moord op de Waynes zou kunnen hebben gepleegd. James is natuurlijk het tegenovergestelde type: deze van de rechtschapen flik!
Het lijkt een vreemde opmerking, maar zelfs mensen die het inmiddels helemaal hebben gehad met de superhelden zullen zich al bij al best kunnen vermaken met Gotham. De makers zoeken niet hun soelaas in peperdure effecten (waarschijnlijk omdat er gewoon geen budget voor is), maar creëren een reeks die zich ergens tussen het universum van de DC Comics-fantasie en de film noir bevindt. De sfeer is net zoals in de Nolan-trilogie pikdonker met creepy karakters zoals Oswald Cobblepot (Robin Lord Taylor) en natuurlijk de feeks Fish Mooney (een rol waarmee Jada Pinkett Smith vriend en vijand verbaast). Net zoals bij de grote broers van de cinema gaat het ook hier over het goede en het kwade, toch heb je nooit het gevoel dat je naar een minderwaardige Batman zit te kijken en dat is een hele verdienste!
Het eerste seizoen van Gotham is nu uit op Warner, dit zowel op dvd als Blu-ray.
Didier BECU
04/09/2015
---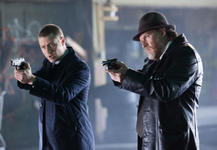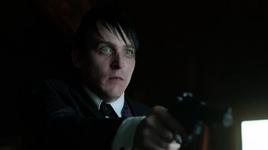 ---