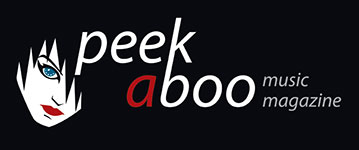 like this article review
---
An impression of Castle Party
Article
11/12/2016, Philip LIEVENS
---
There are festivals and there is Castle Party, a festival that unravels each time with a beautiful location and a strong line-up! Castle Party can best be described as not the biggest, but the best… For my first visit in 2004 they already had something to offer. Meanwhile the festival left it's growing pains already years behind, the amateuristic T-shirts are replaced by quality artworks and from the unfriendly and unprofessional security is already for several years not a trace left. Today this festival is brimming with a healthy and professional approach. In the field of atmosphere they have no equal, the extreme friendliness of the Polish people makes a contribution to all other nationalities that are present at the festival site. This year Castle Party offered again 4 days of unknown pleasure. I would gladly like to take you on a discovery tour:

Day 1 was rather a kind of Pre-party and gathering at the old evangelical church. This day I enjoyed the more than fantastic performance that The Devil & The Universe at this old church, it was also the apotheosis of this evening. Further you had the collaborative project of Arthoud Seth (Merciful Nuns, Garden of Delight) en Ashley Dayour (Whispers in the Shadow, The Devil & The Universe) NEO of which you can expect a finished performance.

On Day 2 both podiums were taken. The surprise of the day turnend out to be the Polish formation Das Moon.That people from Poland know how to make some synth pop tunes is already know over here for some times, unfortunately this band is not that well know. I'm sure that in the future we are gone hear more of this band… over here. Futher you still had the Polish band Moonlight that was much appreciated by the public. After that we had something that I certainly appreciate Gothic Metal from the German formation (and with Dutch Singer Dianne Van Giersbergen) Xandria. This fantastic appearance with the incredibly beautiful voice was loved by the audience. The atmosphere was good with beer at 1,30 euro and the fantastic weather. In the meantime Clan of Xymox appeared on stage. Of course Ronny and his band always always give a fantastic performance without any remarks. The classics like Stranger, Louise and Jasmin and Rose brought the public in higher places!
Meanwhile we are at day 3. This day divided my time over both locations.The first band I saw was the for myself unknow Nordvargr from Sweden. I took some time before things were running, but then the atmosphere was again booming. Then it was time for the band I did not see for a long time: In Slaughter Natives. Fantastic band, a great performance, thevideo wall turned out to be a bit shocking... After this it was time to climb up the way to the castle, once we arrived it was Claus with his Leæther Strip that was kicking some serious ass! This band always sounds great at live performances, a true experience. By now Garden of Delight was on, with again an genius show. Frontman Arteud Seth is well know for his perfect performance, but nevertheless he always seems to be able of surprising the audience… What a fantastic band is this! Without doubt the best band of the evening!!! Due to the more than fantastic Garden of Delight the audience was present for what should have been the apotheosis of the evening and the whole festival in particular Fields Of The Nephilim.There's nothing negative to say about the show, but you can see that Mc Coy has very little feeling with what is happening around him. Apparently with the extra encores it was more than enough for him and he disappeared without playing Mourning Sun...
And then there was day 4. Never I had experienced the passing of 4 days that quick. The last dayI limit to stay at 1 location, in particular the castle, as yours truly was tired. When I arrived Larva was already giving the best. It proved to be the surprise of the day. Without any doubt one an act to follow in the future… After that Skeletal Family was on, they played songs from the rich repertoire: nothing more nothing less…
Now it was time for some ambiance with Absolute Body Control. If you tought this project of Dirk Ivens and Eric Van Wonterghem was unknow in Poland, then it changed now. The festival terrain was empty when the first tunes started, but I never saw it getting crowded that quikly... Without any doubt one of the best performances that day!!! After the fantastic performance of Absolute Body Control it was time for De/vision. What I always appreciate from an electronical band are the live drums!!! This was more than a satisfying performance due to the more than excellent drummer, the audience did not get enough of it and went totally berserk! The public asked for more encores and they came back to thank the public in detail and excused themselves that they did not have practiced more songs and that is the real reason they finally had to stop, but the audience seems to understand it and was more than grateful!!! Finally it was time for the last band of the festival Closterkeller: a great name in Poland and it shows. The singer had an more than exceptional voice. I would recommend you to listen to some of its songs…
The end of again a successful festival. But Castle Party is offering so much more! Every day there are after party's with international DJ's on several locations. This year the DJ's seemed to be of a much better quality than the past years!!! There is also every year a pool party at the camping grounds. You also can find a wide assortment of very tasteful and healthy food. Castle Party meanwhile has become an institution. The ones that never were there are wrong. The distance is doable and the accessibility is optimal, with multiple flights per day to Wroclaw/Breslau and public transport. However I would recommend to plan your stay long enough in advance and make some advantage of the occasion to explore this historical and cultural region.
Really nothing negative to say about this festival? Not really! If I really have to make a suggestion, than I would recommend to consider to do the presentation in English also, because Castle Party has left the status of local festival behind them long time ago! Special thanks to the hosts of B&B Oranje vrijstaat for the good care… I hope to see you all at Castle Party 2017!!!
PHILIP LIEVENS
Philip LIEVENS
11/12/2016
---
Er zijn festivals en er is Castle Party, een festival die telkens opnieuw kan uitpakken met een schitterende locatie en meer dan sterke line-up! Castle party die ik zou omschrijven als zeker niet het grootste, maar wel het beste... Toen ik in 2004 voor de eerste maal Castle Party bezocht had dit al heel wat te bieden. Ondertussen heeft dit festival zijn groeipijnen reeds enkele jaren achter zich gelaten, de vrij amateuristische festival T-shirts zijn vervangen door kwalitatieve kunstwerkjes en van de norse en onprofessionele security is ook al jaren geen sprake meer. Kortom dit festival blaakt van een gezonde en meer dan professionele aanpak. Op het gebied van sfeer kent Castle Party geen gelijke, de uitzonderlijke vriendelijkheid van de Polen werkt ook aanstekelijk naar andere aanwezige nationaliteiten. Dit jaar bood de Castle Party terug 4 dagen van ongekend plezier. Graag nam ik je mee op ontdekkingstocht:
Dag 1 was eerder een soort van Pre-party en samenkomst aan de oude evangelische kerk.Zelf kon ik deze dag genieten van het fantastische concert dat The Devil & The Universe in deze oude kerk bracht, het was meeteen de apotheose van deze avond. Verder had je nog het gezamelijke project van Arthoud Seth (Merciful Nuns, Garden of Delight) en Ashley Dayour (Whispers in the Shadow, The Devil & The Universe) NEO, waarvan je uiteraard een afgewerkt optreden kon verwachten.

Op dag 2 waren beide podiums ingenomen. De verrassing van de dag bleek de Poolse formatie Das Moon. Dat de Polen best een leuk deuntje synth pop konden aanbieden wisten wij hier al langer, maar bij ons is deze band nog niet zo gekend. We gaan hier in de toekomst zeker nog meer over horen... Verder had je nog de Poolse band Moonlight die de aanwezigen zeker wisten te smaken. Nadien haden we iets wat ondertekende zeker weet te appreciëren gothic metal van de Duitse formatie (met Nederlandse zangeres Dianne Van Giersbergen) Xandria. Deze fantastische verschijning met waanzinnig mooie stem, droeg het publiek op haar handen!!! De sfeer zat er ondertussen goed in mede door het bier aan 1,30 euro en het fantastische weer die avond toen ondertussen de gevestigde waarde Clan of Xymox op het podium verscheen. Uiteraard brengt Ronny samen met zijn band steeds een fantastisch optreden waaraan nooit iets op valt te merken. De klassiekers zoals Stranger, Louise, Jasmin and Rose brachten het publiek in hogere sferen!
Ondertussen zijn we aan dag 3 aanbeland. Deze dag was het een beetje verdelen geblazen over beide locaties. De eerste band die ik aanschouwde was het voor mij onbekende Nordvargr uit Zweden. Het duurde even voor het wat op gang kwam, maar nadien zat de sfeer er terug goed in. Het bleef lopen tot op het laatste moment en velen vonden het blijkbaar heel spijtig dat het gedaan was. Nadien was het de beurt aan een band waarvan het veel te lang geleden was dat ik ze nog eens aan het werk zag: In Slaughter Natives Fantastische band en een geweldig optreden, waarvan de videowall een beetje choquerend bleek... Hierna was het een ontnuchterende klim naar het kasteel waar eenmaal aangekomen Claus met zijn Leæther Strip er een serieuze boenk op gaf! Deze band klinkt live altijd zo fantastisch dat het steeds een ware belevenis is voor alle omstaanders... Nadien was het de beurt aan Garden of Delight die het beste van zichzelf gaf zoals we van frontman Arteud Seth al lang gewoon zijn, maar ons steeds weer weet te verassen... Wat is dit toch een fantastische band! Ongetwijfeld de beste band van deze avond!!!
Dankzij de meer dan fantastische Garden of Delight hadden de toeschouwers die aanwezig waren voor wat de apotheose van deze avond en ongetwijfeld het festival moest worden: Fields Of The Nephilim. Op het optreden valt niks aan te merken, maar je merkt wel dat Mc Coy weinig feeling heeft voor wat er rond hem gebeurde. Blijkbaar was het bij de extra toegiften genoeg voor hem en verdween hij zonder Mourning Sun te hebben gespeeld...
Ondertussen zijn aan dag 4. Nog nooit heb ik zo snel 4 dagen zien voorbijgaan. De laatste dag heb ik mede door mijn vermoeidheid moeten beperken tot 1 locatie: het kasteel. Toen ik aankwam was Larva al het beste van zichzelf aan het geven. Deze band bleek de verrassing van de dag. Ongetwijfeld eentje om te volgen... Nadien was het de beurt aan gevestigde waarde Skeletal Family die uit zijn rijk gevuld repertoire kon plukken om het publiek te onderhouden, niks meer niks minder... Maar de oudere fans waren in hogere sferen!!! Nu was het tijd om er wat ambiance in te krijgen met Absolute Body Control. Als iemand dacht dat dit project van Dirk Ivens en Eric Van Wonterghem onbekend was in Polen, dan zijn ze dat nu. Al was de weide nog leeg toen ze de eerste deuntjes brachten zo snel heb ik nog nooit een weide zien vol lopen... Dit was zeker een van de betere optredens die dag!!!
Na het fantastische optreden van Absolute Body Control was het de beurt aan De/vision. Wat ik altijd weet te appreciëren aan een electronische band is een live drum!!! Dit was een meer dan bevredigend optreden vooral met een fantastische drummer, het publiek kreeg er geen genoeg van en ging volledig los! Het publiek bleef achter toegiften vragen en ze kwamen nog een laatste keer terug om het publiek uitvoerig te bedanken en zich te excuseren dat ze niet meer nummers hadden ingeoefend en daardoor echt moesten ophouden, maar het publiek bleek meer dan dankbaar!!! Ondertussen was het de beurt aan de laatste band van deze avond en helaas ook het festival Closterkeller. Maar eerst werden alle mensen uit de organisatie voorgesteld aan het publiek. Closterkeller is in Polen een grote naam en dat zag je. De zangeres beschikte over een meer dan uitzonderlijke stem. Ik zou je zeker aanraden deze band eens op te zoeken en enkele nummers te aanhoren... Het einde van weeral een geslaagd festival.
Maar Castle Party is zoveel meer! Er zijn iedere dag after party's met internationale DJ's op meerdere locaties. Dit jaar bleken de DJ's trouwens van een opmerkelijk betere kwaliteit dan vorige jaren!!! Er is de ook ieder jaar een Pool Party op de camping. Je vindt er een uitgebreid assortiment van lekkere en gezonde voeding, heerlijke artisanale bieren enz...
Castle party is ondertussen verworven tot een begrip. Degene die er nog nooit waren hebben ongelijk. Degene die hier ooit waren blijven terug komen. De afstand is overbrugbaar en de bereikbaarheid is optimaal, met meerdere vluchten per dag naar Wroclaw/Breslau en bereikbaarheid met openbaar vervoer. Wel zou ik aanraden je verblijf lang genoeg op voorhand te plannen en een paar dagen extra uit te trekken om deze fantastische cultuur historisch rijke regio te verkenen. Valt er dan echt niks negatief te zeggen over dit festival? Neen, niet echt! Als ik de organisatie een suggestie zou moeten maken, zou ik ze aanraden om toch eens te overwegen de presentatie ook in het Engels te doen, want Castle party heeft zijn statuut van lokaal festival reeds lang achter zich gelaten! Ik zou ook graag onze gastheer en gastvrouw van B&B Oranje vrijstaat nog willen bedanken voor de goede zorgen... En ik hoop je allen volgend jaar te mogen treffen op Castle Party 2017!!!
PHILIP LIEVENS
Philip LIEVENS
11/12/2016
---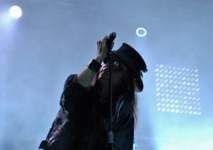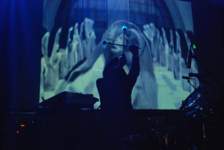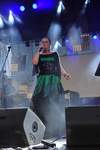 ---