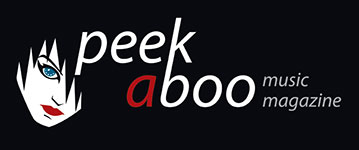 like this cd review
---
ODONIS ODONIS
Post Plague
Music
•
CD
Indie
•
Industrial
•
Post Punk
[86/100]

Felte
11/12/2016, Benny CALUWE
---
This is my first encounter with Odonis Odonis, a Toronto based trio. Post Plague is the third album. It kicks of with pulsating bass lines that make you want to move. Metallic drums follow and several layers of synths build up atmosphere. Fearless is a great opening track and the anthemic Needs retains momentum. Vocally and with an 80's sound, Odonis Odonis in a way reminds of the energetic early Goose records. Other bands that come to mind are Depeche Mode, Gary Numan and especially Nine Inch Nails and Ministry (in the synth pop days).
These Canadians impress with a powerful blend of electronics and industrial, enhanced with elements of noise, sci-fi soundtrack and post-punk. The album doesn't bore a second with its multiple shifts in tempo and tone, sometimes even in one track. Pencils, with its layback trip hop sound, suddenly surprises you with abrasive noise. Game is a dreamful song that somehow reminds me of Clan Of Xymox. It is a mellow layback track, but the percussion remains strong. After this mournful song, the thumping Vanta Black follows – very into your face! Betrayal sounds delightfully unsettling.
Benny CALUWE
11/12/2016
---
Hoewel deze Post Plague reeds het derde album is, is het mijn eerste ontmoeting met Odonis Odonis, een trio uit Toronto. Het album start met pulserende baslijnen die me aan het bewegen brengen. Metaalachtige drumklanken volgen en veelgelaagde synths zorgen voor atmosfeer. Fearless doet wat een openingsnummer hoort te doen: onvervaard met de deur in huis vallen. Met het aanstekelijke Needs gaat Odonis Odonis op zijn elan door. Wegens de vocalen en een sound die aan de 80s refereert, doet het trio me denken aan de energieke Goose zoals we die kennen van de eerste albums. Andere artiesten die mij te binnen schieten zijn Depeche Mode en Gary Numan, maar vooral Nine Inch Nails en Ministry (in de synthpopdagen).
De Canadezen maken indruk met hun stevige mix van elektronica en industrial, opgesmukt met noise-, scifi-, soundtrack- en postpunk-elementen. Het album verveelt geen seconde met veelvuldige tempo- en stemmingswisselingen. Soms zelfs binnen één song. Pencils bijvoorbeeld, waarin de downtempo triphopklanken ingeruild worden voor bitsige noise. Game is een dromerige song die me op de één of andere manier aan Clan Of Xymox doet denken. Het is een rustige song maar de percussie blijft stevig. Na deze treurige track komt het pompende Vanta Black – zeer in your face! Betrayal klinkt heerlijk onrustbarend.
Benny CALUWE
11/12/2016
---