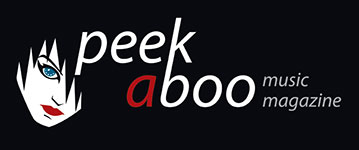 like this cd / vinyl / digital review
---
L7
Scatter The Rats
Music
•
CD / Vinyl / Digital
Grunge
•
Indie
•
Riot Grrrl
[90/100]

Blackheart Records
14/05/2019, Kevin BURKE
---
The scream of the Riot Grrrl machine returns with a stylish call to arms, L7 have just released a album, which is twenty-years in the making. Scatter The Rats is the follow-up to 1999's Slap Happy, and it has been well worth the wait. This sub-genre of alternative-grunge with a punk attitude, has been in the spotlight of late, with activity from the groundbreakers who laid its foundation. With reactivating of Bikini Kill this year, along with more exploits from Sleater-Kinney, L7 themselves reformed and toured since late 2014. The fires of Riot Grrrl has been reignited again into the spectrum of the current music scene.
The original line-up since 1988 of Donita Sparks, Suzi Gardner, Jennifer Finch and Demetra "Dee" Plakas are all present and correct. Driven with a hunger and that sustainable gift of punk-delivered-rock with a vibe of the revolution. Scatter The Rats does not miss a step, it is in reality as if L7 never went away, exploding from the start with "Burn Baby". Aggressive, thrilling and delivered in their unique style of feminist-angst.
There are certain subject-dives into social media, as on "Murky Water Cafe", themes that surround the current climate, new targets for L7 to fire bolts of guitar clank at. But, the songs are sharp, short bursts which makes the album flow along nicely.. Although, there is some obvious burnished moments, where tracks get a high standard of studio-polish and lose the rawness associated with the band- "Uppin' the Ice" is a prime example.
Scatter The Rats might not hold the same urgency as predecessors such as Bricks Are Heavy from 1992, it does show a more mature and refined sound within L7, just as their audience has matured. Proving even with the passing of time, these heroines of punk can still rattle cages and sculpt addictive songs effortlessly.
Tracklist;
"Burn Baby" – 2:31
"Fighting the Crave" – 3:22
"Proto Prototype" – 3:12
"Stadium West" – 3:43
"Murky Water Cafe" – 4:00
"Ouija Board Lies" – 2:59
"Garbage Truck" – 2:27
"Holding Pattern" – 3:06
"Uppin' the Ice" – 3:33
"Cool About Easy" – 3:22
"Scatter the Rats" - 4:27
Blackheart Records
To purchase L7-
Kevin BURKE
14/05/2019
---