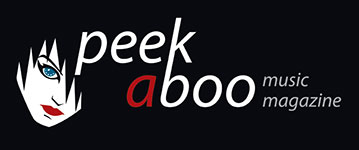 like this cd / digital review
---
WISBORG
From the Cradle to the Coffin
Music
•
CD / Digital
Gothic Rock
[92/100]

Danse Macabre
07/05/2019, Charles "Chuck" MOORHOUSE
---
After the opening track serenades your lighting of the candelabra and setting the table for your spectral soire, complete with tinny gramophone piano, the rest of the songs sound very similar - similar in that they are all darkly melodic, powerful anthems of regret, despair, and remorse... and loud, gloriously loud.

The vocals are often over the top romanticism and audible histrionics. But the emotional outpouring is undeniable. For instance on "Spirits that I Called," we hear Konstantin succumbing to the realization of the pain that he's caused and, no longer able to bare the guilt, emotionally crumbling before our ears. Likewise, on "The Reaping," an 8.5 minute opus, he shouts, begging for his soul's relief. The piano reappears in several songs, holding the creepy element firmly in place as the tempest of heavy synths, deep bass lines, and crushing guitars swirl around it. The lyrics evoke lost and faded love, pain and remembrance. "Blood is Life" offers the slightest element of hope or at least perseverance with "the heart may be sore, but for now, it's still beating. The mind may be tired, but it's still awake." "Beautiful and Broken" evokes a 90's rock-industrial crossover sound that you might hear on forward minded "alternative" or "college" radio. But that's about as "accessible" as these tracks get. "Sardonic Laughter of Doomed Lovers" is roughly hewn dirge torched from a metallic monolith; greasy, grimey, and covered in soot. It's apropos to have, "The Cruelty of Time" as the out track. The freight train of a song grinds slowly towards the end of the line. As the last piano notes fade, we're emotionally exhausted and empty, but nonetheless satisfied.
You hear reminders of the usual suspects in this album, Sisters of Mercy, Fields of the Nephilim, Killing Joke, along with some others that add a layer of interest and make this much more than a "genre"-type of album. For example, in many guitar solos and soaring backgrounds, there is a distinct element of psychadelia, ala Red Temple Spirits. Perhaps Wisborg has taken it upon themselves to restore the eclipsed moon.
Charles "Chuck" MOORHOUSE
07/05/2019
---