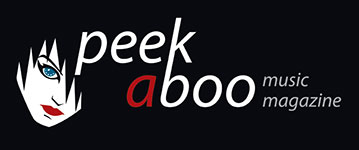 like this vinyl review
---
KRISTIN HERSH
Crooked (Reissue)
Music
•
Vinyl
Alternative Rock
[100/100]

Fire records
08/05/2019, Kevin BURKE
---
"hold the flashlight under your chin closer as the lights dim.."-Crooked
Kristin Hersh is an anomaly in the music spectrum. Behind those angelic, smiling eyes lies a cautious heart, when needed can defend itself with a venomous delivery. Her sound may not be joyful, though it is submerged in a spiritual realism, wholly honest and merged with her personal emotions. Hersh is a one woman noise generator, think of her delivery of that as a Velvet Underground and Patti Smith collaboration.
Following on from last years highly applauded Possible Dust Clouds, it is only justified that her sublime release -Crooked, gets rightly reissued on the nostalgic-driven vinyl format. Originally the album was released as a lyric book by publisher HarperCollins, giving exclusive access to the ten-tracks plus demos. So a physical release is long overdue. On Crooked, Hersh provides everything-electric guitar, bass, drums, piano and some addictive 60's-type vocals to the alluring 'Coals'. In recent years she has rightly thrown off the shackles from being a member of Throwing Muses and 50FootWave to a solo artist in her own right. Her attacking, soulful side is lauded by her audience, now offering a variety of delights within the solo body of work she is building, after all, Crooked is her eight solo album.
The collision of sonic guitars, her broken angel voice and the transcendent lyrics transform, with an avalanche of undeniable dark passion over the ten-tracks contained within. With the guitar crank opening 'Mississippi Kite', the scene is set perfectly for what is to follow. All the songs that follow have a one-word title, projecting a simplicity and a musical journey. Moments when you feel that Hersh might let her guard down only to throw up a wall of deafening noise in defense. While there are personal songs they become hard to pick out, the title track an obvious example of this. Hersh keeps her inspiration close to her heart, a secret up to the listeners own interpretation.
Her sweltering, hypnotic voice causes an epic rapture throughout. A breathing entity of genius through the decay of 'Sand' and the acoustic-acrobatics of the haunting 'Krait'. A wounded heart that resonates with a nicotine reeked croak, raising the bar to other alternative giants such as The Pixies. Crooked closes out with the spectral sonic 'Rubidoux', a soothing-ache singer and a riff, that rises to solo and split the speakers. Comparisons between Kristin Hersh and other acts is actually non-existent as she an artist in a field all her own creation.
Track Listing:
Mississippi Kite
Moan
Sand
Glass
Fortune
Coals
Crooked
Krait
Flooding
Rubidoux
To Order Kristin Herst Online-
https://kristinhersh.bandcamp.com/album/crooked
https://kristinhersh.bandcamp.com/
Kevin BURKE
08/05/2019
---