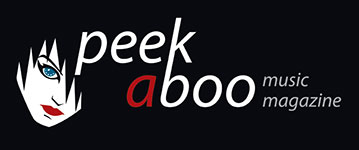 like this single (digital) review
---
DAVID J
The Auteur (Redux / The Starlet's Cut) Ft. Rose McGowan
Music
•
Single (Digital)
Alternative Rock
•
Gothic Rock
•
Indie Rock
[97/100]

Glass Modern / Glass Records
11/05/2019, Kevin BURKE
---
Recently there has been a hive of activity from the David J Haskins camp, which is both welcoming and refreshing. Whilst touring the anniversary of his gothic milestone along with Peter Murphy, The Ruby Anniversary, celebrating forty-years since the inception of Bauhaus. David J released the anti-arms inspired 'Thoughts And Prayers' seven-inch for Record Store Day, Following on from his acoustic-driven masterwork, he has now announced a follow-up single-'The Auteur (Redux / The Starlet's Cut)'.
Similar to his last release there is a message within the single, David J continues to project his activism through the music. Whereas 'Thoughts And Prayers' hit out at America's gun laws, now he speaks alongside the MeToo movement, reinforcing the agenda of equal acceptance.
This is reworking from 2002, 'The Auteur' , given an updated twist in the form of actress and activist Rose McGowan. Her vocals are intertwined with the sound, alongside David J's and are built upon a background of ambient sounds and assaulting noise similar to his original gothic musings.
'The Auteur (Redux / The Starlet's Cut)' is both haunting and electrifying, proving some artists, like good wine, improve with age. Haskins' vocals are Bowiesque, direct and executed with the dark passion he is renowned for. Backed up by a lineup of luminaries, including Paul Wallfisch (Swans), Larry Mullins (Nick Cave) and Sean Eden (Luna). The single also snapshot of what is to come from David J's forthcoming long-player-'Missive To An Angel From The Halls Of Infamy And Allure', which is set for release on Glass Modern Records in autumn. Until then however audience can revel with expectation at this solid single release.
The original version of 'The Auteur' was released as part of an EP in 2002, an old song that tells a much older story but one which in light of the whole #metoo movement now has an addendum,"-David J.
Order via-
https://glassmodern.bandcamp.com/album/the-auteur-redux-the-starlets-cut
Kevin BURKE
11/05/2019
---