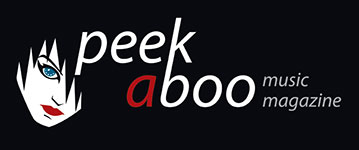 like this cd / vinyl / digital review
---
DAVID J
Crocodile Tears And The Velvet Cosh (Reissue)
Music
•
CD / Vinyl / Digital
Acoustic
•
Dark Folk
[90/100]

Glass Modern / Glass Records
16/11/2018, Kevin BURKE
---
The former Bauhaus bassist David J has re-released an expanded edition of his post Love And Rockets solo work "Crocodile Tears And The Velvet Cosh", an album of folk-jazz that breathes on a completely different astro-plane to his work with the previous aforementioned bands.
This is not an album which was overlooked by critics originally in 1985, it simply was too mellow for fans to appreciate on the back of his sonic and doom-laden endeavors with Bauhaus, that said, it is a masterful body of work.
The change in pace and style may seem strange at first, to put any section of an electric-driven band such as Bauhaus in the folk category may be similar to putting Bob Dylan into a Goth band, surprisingly though it works very well. An acoustic style is the perfect choice as the lyrics are exceptional and perhaps this may be the strongest vehicle to deliver his very unique phrase by toning down the noise and focusing all attention on the delivery;
"A string of lies like a hangman's noose Strung like a cheap charm 'round my squirrelling neck Foot in mouth and swinging high As this 'Don't Deceive' leaves the deck".
This album will by no means disappoint fans of his Goth-Rock styling, after all it was his lyrics which detonated within "Bela Lugosi's Dead" and caused the big-bang from which Goth grew, this however, is simply another side to David J, one which was not given space to be expressed in full before, the beautiful poetry he has set to music is astonishing, "Justine" and "The Vandal And The Saint", both are prime examples of that.
With "Imitation Pearls" perhaps the stand out track even though it is the shortest on the collection and still showcases his need for experimentation, a unique backwards guitar intro which hums throughout the two-minute track.
There are moments when the listener feels as if they have been transported to some distorted, Greenwich Village coffee shop, "The Slip Of The Rope" has the quality of early-60s Dylan, the harmonica replaced instead with a saxophone;
"If I seem so distant It's because I'm getting close, Closer to this beating Heart of the searchers ghost, Looking out, looking in Forgive this sin."
The fact this album went largely ignored is one crime, the fact David J did not receive bigger acclaim for his work on "Crocodile Tears And The Velvet Cosh" is something which hopefully now can be put to rights, a true classic of the era that transcends all that is expected of it.
TRACKLIST
1. Crocodile Tears And The Velvet Cosh
2. Too Clever By Half
3. The First Incision
4. Imitation Pearls
5. Light And Shade
6. René
7. Stop This City
8. Justine
9. The Ballad Of Cain
10. The Vandal And The Saint
11. Boats
12. Slip The Rope
13. Greener
Kevin BURKE
16/11/2018
---