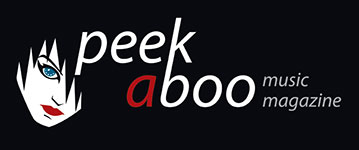 like this cd / vinyl / digital review

---
SIOUXSIE AND THE BANSHEES
Juju
Music
•
CD / Vinyl / Digital
Arthouse
•
Gothic
•
New wave
•
Post Punk
[95/100]

Polydor
11/11/2018, Kevin BURKE
---
Rich, sublime and hauntingly surreal, Siouxsie And The Banshees 1981 'JuJu' is an album which defines the post-punk gothic genre in a mischievous display of spiritual beauty. The original instigators of punk were originally dismissed as noise by the music press of the day, of course they never suspected what talent may be lurking beneath the noise, however, when they did find their way they displayed a staggering virtuoso in style, the best example of this is found in both the voice and songwriting of Siouxsie Sioux, her vision was a force of nature in its own right.
The fourth release by Siouxsie And The Banshees 'Ju Ju' was hailed as a triumph of Art-House, Goth, Post-Punk and New Wave, throughout the nine-tracks the album shifts between styles effortlessly, it is by definition all of these genres but manages to transcend them all.
As the album 'Juju' launches with the spectacular signature sound of "Spellbound", the jangling guitars of the late John McGeoch whom is on fire throughout the recording along with the furious drumming of Budgie bring the story to life. You are immediately immerse in the theme of childhood fears erupts from the lips of Sioux, the vulnerabilities of the helpless intensifIies with every line;
"From the cradle bars Comes a beckoning voice, It sends you spinning You have no choice".
Through "Into The Light" and "Arabian Nights" the album strengths and the band intensify in scope, as good as Siouxsie Sioux is this album becomes a show-case of musicianship. With the buzz of the monumental "Monitor" you will find dark-paranoid fun;
"His face was full of intent And we shook excitement, Then the victim stared up Looked strangely at the screen".
This haunting theme runs directly into the experimental "Night Shift", into the second side of the album the pace is slower however, the band make every song a talking point and perhaps you get to the gothic-heart of the album. The two closing tracks "Head Cut" and the seven-minute opus "Voodoo Dolly" are both laced with textures of malicious doom,
To many 'Juju' is the pinnacle of Siouxsie And The Banshees creative powers and the high-mark in their musical catalogue, to other it stands as the catalyst, the caterpillar turning into the butterfly as both the band and Siouxsie Sioux reach a maturity that would define their direction over the coming years.
Kevin BURKE
11/11/2018
---