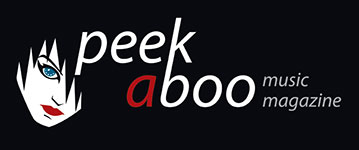 like this cd / vinyl / digital review
---
FOXXXY MULDER
Heretic
Music
•
CD / Vinyl / Digital
Dark Electro
•
Electropunk
•
Gothic
•
Industrial
[80/100]

01/11/2018, Kevin BURKE
---
The Seattle based duo Foxxy Mulder is comprised of David Kumler and Kori Hensell, their latest offering 'Heretic' is a nightmarish blending of Post-Punk, Gothic, Industrial and very Dark sounds, submerged in a decaying reality, this is a wonderfully constructed album, rich in both texture and depth.
An added weapon is the production techniques which make this a feast for the senses, from the opener "Everything In Bloom" the demonic robotic sounds which open the album herald in an ambient drenched doom, this may sound very bleak but when it is done with such style becomes very accessible to audiences of the electronic formula.
The atmospheric "Broken Glass", industrial versus a gentle chiming guitar, the dreamy vocals of Hensell make this an audio treat, with a New Order style bass line which pushes the boundaries of the band both musically and lyrically; "I have tried to burn down a city, Just to hear the screams up above".
All this runs in perfectly to "Apostate", which starts with a vibrating sound-machine colliding with vocal acrobatics, playfully done as it builds towards dense guitar sounds crashing around the landscape. The track "Drought" is beautiful in the bleak wasteland, not sung by Hensell this time, to some extent that helps the theme, at the same time adding to the strength.Even in the minimalism of "Ghosts" a standout track amongst the eight presented here, there is a raw flawless beauty breathing; "Walks on water like Gods own daughter".
When the album sails with the noise of the ocean into "Easy" we may hit a lull musically, the superb vocal however hypnotizes you into liking it. As we come to the end of the album, the closer "The Witch" is a playground of 80s sounds through 21st century methods, indeed, it would not sound out of place jammed on a Siouxsie And The Banshees album. It does however showcase the vocal talents of Hensell, this concludes the album perfectly as it beats out after a little over seven minutes.
This may be a bleak themed offering but it far from morbid and certainly no death knell, beneath the electronic density on display is a very real organic talent in Kumler and Hensell, this is an outfit which are only coming into their own on 'Heretic'.
Kevin BURKE
01/11/2018
---