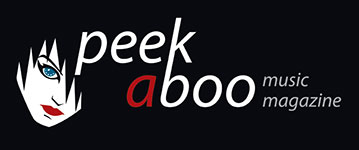 like this cd / digital review
---
SIMI NAH
La Terre est Noire
Music
•
CD / Digital
Belpop
•
New wave
•
Synth Pop / Electro Pop
[78/100]

W2K Music
27/10/2018, Hamis HIREK
---
To our great surprise, lovely Simi announced several months ago this, La Terre est Noire, would also be her last Simi Nah album. Something we find very sad when listening to this new album because on this 'La Terre est Noire' we can find, besides the two bonus remixes, another eleven beautiful songs. And as we have become accustomed to, these have been worked out to perfection by this duo.
The velvet and fragile French vocals of front-woman Simi herself are again perfectly supported by the clever programming and magisterial production work of her life-partner-in-crime and producer KGB. As the title suggests, this is not a happy record but rather a dark soundtrack of the uncertain times in which we live. With titles such as Chacun Pour Soi, La Terre Est Noire, J'en Ai Marre, Amnésie, Morte and Moi, Simi Nah seems to be literally and figuratively at the end of her strength and patience.
As we mentioned earlier there are also two cool remixes by HIV + and JM Lederman on this album. Musically this album is situated somewhere between the minimal-wave, electro and synth-pop without sounding like a cheap copy of the more famous and popular bands of these genres. Though this is sadly apparently the last Simi Nah album, we still hope Simi and KGB will start a new musical chapter again soon!
Hamis HIREK
27/10/2018
---
Tot onze grote verbazing kondigde de sympathieke Simi Nah enkele maanden gelden aan dat dit nieuwe album meteen ook haar laatste Simi Nah album zou worden. Iets wat wij bij het beluisteren ervan nog maar eens zeer spijtige zaak vinden. Op deze 'La Terre est Noire' staan er immers, naast de twee bonus remixen, elf mooie songs. En die zijn, zoals we ondertussen van dit duo gewoon zijn, tot in de perfectie uitgewerkt.
De fluweelzachte en fragiele Franstalige zang van frontvrouw Simi zelve wordt immers weer perfect ondersteund door het knappe programmeer- en magistrale productiewerk van haar levens-partner-in crime and producer KGB. Zoals de titel al laat vermoeden is het geen vrolijk plaatje geworden maar eerder een donkere soundtrack van de onzekere tijden waarin wij leven. Met titels als bijvoorbeeld Chacun Pour Soi, La Terre Est Noire, J'en Ai Marre, Amnésie, Morte et Moi, lijkt Simi Nah letterlijk en figuurlijk aan het einde van haar geduld en Latijn te zijn.
Zoals we al eerder aanhaalden, prijken er op dit album ook twee knappe remixen door respectievelijk HIV+ en JM Lederman. Muzikaal situeert dit album zich ergens tussen de minimal-wave, electro en synth-pop zonder als een goedkoop doorslagje te klinken van de meer bekende (lees populaire) bands in dit genre. Al is dit ogenschijnlijk het laatste Simi Nah album, toch hopen we dat Simi and KGB weer spoedig aan een nieuw muzikaal hoofdstuk beginnen!
Hamis HIREK
27/10/2018
---