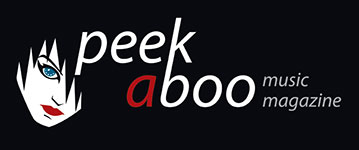 like this cd review
---
SIMI NAH
Bootleg
Music
•
CD
Electro Pop
•
Electro Wave
•
Synthpop
[80/100]

16/11/2015, Benny CALUWE
---
Simi Nah, the handsome French woman who lives in Oostende and was in a previous life the bassist of Pragha Kahn, is back. Assisted by KGB (also her life partner) and her daughter Sayfée (from her relationship with the late Micky Mike of Snowy Red), her project Simi Nah was hailed because of the sublime CD Be My Guest. Bootleg is released because many fans were looking in vain for Cher Chez La Femme from 2004, this CD-R contains eight reworked versions of songs from that debut.

Cherchez La Femme has a simple, but sad intro that is followed by the poppy Je Joue Le Jeu Ingenu. And if I say poppy, then it's without the nasty aftertaste this adjective sometimes has, just great layered synth pop. Sans Se Voiler Le Face is a song that undoubtedly will do well on both the stage and the dance floor, thanks to the pounding bass line and the dark synths. Le Passé Le Présent, Le Futur vaguely reminds me of Kraftwerk. L'Ange You sounds as if Mylène Farmer has put on her pointy shoes and black leather jacket. Lovely wavepop. Just beautiful. During the melancholic Je Cherche Encore Simi sounds again vulnerable.

We already know that Simi Nah is a master in covering songs. This time it is Alice - The 2183. The famous guitar riff is complemented by effective floating synths. The female vocals give the cover a mysterious touch.

Bootleg is a must for lovers of electro wave and synthpop. But you have to be quick as this CD-R with its vinyl look and photocopied black and white cover (the nostalgia!) is limited to 100 copies! They are numbered and hand signed. So go to your specialist record store! You already should be there! Those who decide slowly can go to Why2k's Bandcamp.
Benny CALUWE
16/11/2015
---
Simi Nah, de knappe Française die in Oostende woont en in een vorig leven bassiste bij Pragha Kahn was, is terug. Bijgestaan door KGB (tevens haar levenspartner) en haar dochter Sayfée (uit haar relatie met wijlen Micky Mike van Snowy Red) vormt ze het project Simi Nah dat vorig jaar hoge ogen gooide met de cd Be My Guest.
Bootleg komt tegemoet aan de vraag van fans die tevergeefs op zoek waren naar Cherchez La Femme uit 2004 en bevat 8 herwerkte versies van nummers uit haar debuut.

Chercheze La Femme is een eenvoudig, triest intro dat wordt gevolgd door het poppy Je Joue Le Jeu Ingénu. En dan bedoel ik poppy, zonder de vieze nasmaak die dit adjectief soms heeft. Aangename, gelaagde synthpop.
Sans Se Voiler Le Face is een nummer dat het ongetwijfeld goed zal doen op zowel de scène als de dansvloer, dankzij de uitnodigende bonzende baslijn en donkere synths. Le Passé, Le Présent, Le Futur slaat de brug met de jaren 80 en doet me vaag aan Kraftwerk denken.

L'Ange Je klinkt alsof Mylène Farmer haar puntschoenen en zwarte lederen jekker heeft aangetrokken. Heerlijk voortkabbelende wavepop. Prachtig gewoon. Tijdens het melancholische Je Cherche Encore klinkt Simi dan weer kwetsbaar.

Dat Simi Nah andermans nummers naar z'n hand kan zetten heeft het reeds uitvoerig bewezen. Ook deze Alice – The 2183 Mix is een voltreffer. Het bekende gitaarloopje is aangevuld met een doeltreffende zwevende synths. De vrouwelijke vocalen verlenen de cover een mysterieuze touch.

Bootleg is een aanrader voor liefhebbers van electrowave en synthpop. Maar je zal er als de kippen bij moeten zijn als je deze cd-r met zijn vinyllook en gefotokopieerde zwart-withoes (de nostalgie!) op de kop wil tikken! De oplage is gelimiteerd tot 100 stuks, genummerd en met de hand gesigneerd. Rep je dus naar de gespecialiseerde platenboer! Je moest al weg zijn! De trage beslissers kunnen nog altijd hun toevlucht nemen tot Why2k's Bandcamp.
Benny CALUWE
16/11/2015
---