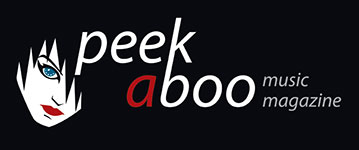 like this cd review
---
SYNAPSCAPE
Rhythm Age
Music
•
CD
Electro
•
Experimental
•
IDM (Intelligent Dance Music)
•
Rhythmic Industrial
[75/100]

Ant-Zen
14/11/2015, William LIÉNARD
---
Rhythm Age is the tenth album by Tim Kniep and Philipp Münch, aka Synapscape. They have been working on the 13 tracks for four years, and the result is a collection of very diverse electro compositions in which the metallic beats take the lead. They are complemented by industrial electro sounds and the distorted voice of Tim Kniep. Danceable music, sure, but rather for a dark environment. Rhythmic and the instrumental Moon are powerful tracks as a pure electroclash, while Loop gets a more leisurely pace, buzzing electro beats and a whooshing sound, topped with whispered vocals. Ufure begins with a multitude of layered beats, gets whistling and floating electro sounds and unfolds as a versatile track with a very diverse palette of colors and atmospheres. In Fonk we hear all kinds of percussion, with wheezing and whistling electro on top; again a very varied track, quiet but at the same time exciting and melodious. Three in a row.
Them reconnects with the harder electro tracks Rhythm and Moon, but the pace is relaxed and the distorted voice of Tim Kniep, backed by dark and loud beats, suggests a tougher atmosphere. Sleepy synths are buzzing in the background, but again it is more a track for the living room than for the dancefloor because it sounds quite dark, while Fields continues at the same pace, and with the same voice, but this time on a simple drum tempo, accompanied by electro that sounds initially very quiet and evolves into a closed soundscape in the second part of the track. Phos begins with pointed percussion, dark drones and then crackling electro sounds; an atmospheric track with a lot of buzzing synths, threatening but without explicit drones, and always a lively drum rhythm on top. A bit of an introspective track with constantly new colors and accents. Beautiful.
Earth gets African drum patterns, voice distortion, and buzzing electronic synths in the background. It's a good sounding and exciting track that would do an excellent job even without the vocals. Ways sounds completely different, while the same ingredients are used. Kniep and Münch are masters at constantly inventing new sounds to dress up their compositions. Beats and buzzing synths create a hectic and at the same time an attractive soundscape, with varied electro sounds for a change. Very well done. Rank is again a quieter track, atmospheric with rumbling percussion, moaning and whistling synths, playful patches of electro sounds and small portions of noise, while Seat gives priority to solid beats, organ drones and rustling synths with the hysterical and distorted vocals on top. Sol ends the album in a peaceful way, again with emphatic but at the same time profitable beats and equally peaceful and playful synths. Beautiful.
Rhythm Age of Synapscape is a versatile and varied album. The deafening electro tracks are limited and Kniep and Münch primarily opt for an atmospheric and melodious approach, making this is an album that you can listen to often and at different times.
Tracklist:
01. Rhythm
02. Moon
03. Loop
04. Ufure
05. Fonk
06. Them
07. Fields
08. Phos
09. Earth
10. Ways
11. Rank
12. Seat
13. Sol

https://www.youtube.com/watch?v=DSY93l-tnO0
https://www.youtube.com/watch?v=gkll1pz8GtQ
https://mailorder.ant-zen.com/product/id/2674
William LIÉNARD
14/11/2015
---
Rhythm Age is het tiende album van Tim Kniep en Philipp Münch, a.k.a. Synapscape. Vier jaar lang hebben ze aan de 13 tracks geschaafd en het resultaat is een collectie zeer gevarieerde elektrocomposities waarin de metaalachtige beats het voortouw nemen. Ze zijn aangevuld met industrieel electrogeluid en de distorted stem van Tim Kniep. Dansbare muziek, ja zeker, maar eerder voor een donkere omgeving. Rhytm en de instrumental Moon zijn snoeiharde tracks als een pure electroclash, terwijl Loop een rustiger tempo krijgt, zoemende beats en suizend elektrogeluid, met bovenop de gefluisterde vocalen. Ufure begint met een veelheid van gelaagde beats, krijgt fluitend en dobberend elektrogeluid en ontvouwt zich als een veelzijdige track met een heel divers palet van kleuren en sferen. Ook in Fonk horen we allerlei soorten percussie op de voorgrond, met piepend en fluitend elektro bovenop, opnieuw een zeer gevarieerde track, rustig maar tegelijk ook spannend en welluidend. Drie op een rij.
Them sluit opnieuw aan bij de hardere elektrotracks Rhytm en Moon, maar het tempo is gemoedelijk en het is vooral de distorted stem van Tim Kniep, gesteund door donkere en luide beats, die een hardere sfeer suggereert. Slaperige synths zoemen op de achtergrond, maar opnieuw is het eerder een track voor de huiskamer dan voor de dansvloer. Heel donker, dat wel, terwijl Fields op hetzelfde tempo doorgaat met identiek stemgeluid, maar dit keer op een eenvoudiger drumtempo en elektro die aanvankelijk heel rustig klinkt en pas in het tweede deel van de track evolueert tot een gesloten soundscape. Phos begint met puntige percussie, donkere drones en vervolgens krakend elektrogeluid, een atmosferische track met een veelheid van zoemende synths, dreigende maar nooit nadrukkelijke drones en altijd een pittig drumtempo bovenop. Een beetje een introspectieve track met voortdurend nieuwe kleuren en accenten. Mooi.
Earth krijgt Afrikaanse drumpatronen, distorted stemgeluid, elektronoise en zoemende synths op de achtergrond. Op zich een goed klinkende en spannende track die het ook zonder de vocalen uitstekend zou doen. Ways klinkt weer helemaal anders, terwijl toch weer dezelfde ingrediënten gebruikt worden. Kniep en Münch zijn meesters in het bedenken van steeds nieuwe geluiden om hun composities in te kleden. Beats en zoemende synths creëren een jachtig en tegelijk aantrekkelijk soundscape, met gevarieerd elektrogeluid ter afwisseling. Heel knap gedaan. Rank is opnieuw een rustigere track, atmosferisch met galmende percussie, kreunende en fluitende synths, speelse flarden elektrogeluid en kleine porties noise, terwijl Seat opnieuw de voorrang geeft aan stevige beats, orgelachtige drones en ruisende synths met de hysterische en distorted vocalen bovenop. Sol sluit het album op een rustige manier af, opnieuw met nadrukkelijke maar tegelijk profijtelijke beats en al even vreedzame en speelse synths. Mooi.
Rhythm Age van Synapscape is een veelzijdig en gevarieerd album. De loeiharde elektrotracks blijven beperkt en Kniep en Münch kiezen vooral voor een atmosferische en welluidende aanpak, waardoor dit een album is dat je vaak en op verschillende momenten kan beluisteren.
William LIÉNARD
14/11/2015
---