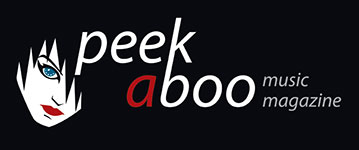 like this cd review
---
SYNTECH
Only Ruins Remain / Decade
Music
•
CD
Industrial
•
Rhythmic Industrial
[95/100]

Hands Productions
30/11/2014, Peter HESELMANS
---
Steffen Lehmann and Bjoern Boysen bring us with this double CD Only Ruins Remain / Decade a brand new album and a remix disc. Maybe Syntech are better known for their 'Greyhound' project: one of the harder German noise industrial bands.
This is already the fourth album of this duo on the Hands label, and they start with Spindrift: spacey tunes and bleeps, scary samples that warm you up for what is coming next. The title track Only Ruins Remain also has this kind of organic sound with some nice ritual rhythms and breaks. No Sunlight slowly brings us some darker grooves with a perfect harmony, while the beats kick off in Drive Hurt and certainly in Electric Hellfire with its fantastic hard and distorted beats, rhythmic loops and even some danceable touches. Mirrors might be the best drumpstep track I've heard in a long time. This CD has it all as Syntech offers us an impressive industrial travel between different rhythms, beats and tribal tunes, different genres and styles, but with still a great sound and lots of industrial input. Syntech remains a great experience in sound, and this CD is outstanding.
But there is even more, to celebrate their tenth anniversary, Hands has released a limited edition called 'Decade', with 14 fantastic remixes that cover a wide range from rhythm 'n' noise EBM, IDM, to ritual ambient.
Whiteout is mixed by new label mate Totakeke and he added some nice digital sound effects and beats to the track, Every artist adds something new to each track, for instance Dirk Geiger adds fantastic ethnic tunes and samples, even some glossy electronic sounds, while the Leipzig based Sans Fin creates a lush rhythmic piece with extras on top.
Personal favourite is Created With Dust, a fantastic danceable version by Mortal Void: hard and dark electro tunes combined with aggressive lyrics. More beats and rhythms are heard on the Labyrinth-mix from Res-Q: bouncing bass lines that will make you move. Voltage Boost mixed by Dirty K' is perhaps the most energetic track on this remix album, pure rhythmic noise beats that will carry you away in body and mind and will be dazzling in your brain for hours.
Distorted beats, noise, nice synth loops, samples, you get it all here, Philip Muench, Mortaja, Simon Schall and Ectasphere give this CD a fantastic touch and thus an appropriate birthday present to Syntech.
Steffen and Bjoern have evolved from Greyhound to Syntech and I am quite euphoric about this double release, maybe one of the best industrial CD's this year, and certainly in my personal top 10 of 2014.
Tracklist:
CD1 Only Ruins Remain
1. Spindrift
2. Only Ruins Remain
3. No Sunlight
4. Deceptive Silence
5. Drive Hunt
6. Electric Hellfire
7. Salvager
8. For How Long
9. Ignorance
10. Mutations
11. Panic
12. Mirrors
13. Harvest Season
14. Prospector
CD 2 Decade
1. Whiteout (Zer0 Visibility Mix By Totakeke)
2. Phi Ton Mai (Philipp Muench rmx)
3. Coated With Dust [Mortal Void Remix]
4. Labyrinth (Roughmix by Res-Q)
5. Voltage Boost (Dirty K Rmx)
6. Phraa Jaan Naak (Dirk Geiger Remix)
7. Coated With Dust [Individualdistanz Remix]
8. Orcus [Immersion Rmx by ECSTASPHERE]
9. Blackest Night Sirens (Mortaja Remix)
10. Don't Be Shy (Syncronic Remix by Simon Schall)
11. Labyrinth (Brotherrmx by Mp45)
12. Shy (Sans-fin Remix)
13. Dying Forest (To Travel Without Any Certain Destination Rmx)
14. Pain Lose Ground (Syntech feat Individualdistanz
Peter HESELMANS
30/11/2014
---