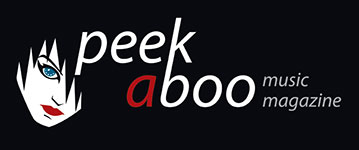 like this cd review
---
VARIOUS ARTISTS
LABEL NOIR VOL.2 SAMPLER
Music
•
CD
Darkwave
•
Electro Rock
•
Experimental
•
Rhythmic Industrial
[80/100]

16/10/2014, Peter HESELMANS
---
Christmas comes early this year with this nice Label Noir Vol.2 Sampler containing some of the best 80's dark industrial bands starting with Cabaret Voltaire's track Time in Minutes from the Listen Up-album. A very experimental track with rhythmic touches and a nice example of what can be further expected on this sampler.
Followed by Noctural Children from Richard Kirk who is indeed the lead singer from Cabaret Voltaire: the same sound, but more danceable and taken from his solo album The High Fiction from 1983. Nice to hear some very early work from this guy who later would be described as an electronic and dance music icon.
Next are the rhythm boxes from Zeebox: an experimental band from Manchester. The brain behind them was Brian Dougans, who later would form The Future Sound Of London.
More famous band members come with Carlos Peron: the Swiss musician and founding member Yello. With his track Nothing Is True from 1984 he brings us a very nice instrumental minimal song, one of my personal favourites on this album.
Maybe the most known track on this sampler is Clock DVA 's Transitional Voices, They prove that their music can be both engaged on the dance floor and in your mind. Adi Newton and Robert Baker use pure analogue sounds on this track and draw you into a machine-based world. It stays a brilliant song, especially when you known it was released in 1990.
More interesting tracks on this sampler are In The Nursery with Twins: the title track of their debut album that's been released in 1986. You can feel the new wave slowly change into a more electronic sound with industrial influences.
Another pioneer is Martin Bowes' band Attrition, present here with the track The Visitor that's been lifted from his 1980 album Rising From The Red Sand. Attrition have been a stanchion of dark wave and industrial music and influenced many younger bands in the electronical genre. Another famous band on this sampler is Alien Sex Fiend, known in the gothic scene for its dark electronic industrial sound, heavy samples and loops combined with manic vocals
Last band on this CD is Dark Day: the brainchild of Robin Crutchfield and known for their danceable minimal electronics. They're featured here with Trapped: an experimental track from 1981.
So lots of great bands on this sampler, a real treat for the early alternative dark wave lover. The only minor point is that apart from the Clock DVA-one that all songs are mostly unknown album tracks. In my opinion these are by far not the best from most bands, but maybe that is just the charm of this nice sampler
1.CABARET VOLTAIRE / Time In Minutes
2.RICHARD H. KIRK / Nocturnal Children
3.ZEEBOX / Laughing Box
4.CARLOS PERON / Nothing Is True
5.DOKUMENT / Live In Fear
6.CLOCK DVA / Transitional Voices
7.TWILIGHT RITUAL / Fear For Losing You
8.IN THE NURSERY / Twins
9.ALIEN SEX FIEND / Believe It Or Not
10.ATTRITION / The Visitor
11.JOHN BENDER / Decomposition
12.FAB TWO / Shadows On Vega
13.WE BE ECHO / This Hours Mine
14.DARK DAY / Trapped.
Peter HESELMANS
16/10/2014
---