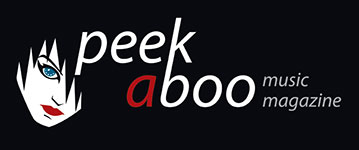 like this movie review
---
DOUG LIMAN
Edge Of Tomorrow
Movie
[66/100]

Warner Home Video
16/10/2014, Didier BECU
---
We're not that curious about Tom Cruise's private life, but when he makes another picture then you can be sure that we want to have a seat on the first row. It's kind of strange that Cruise chooses after Oblivion for another science fiction movie, even if Edge Of Tomorrow is one of the other kind. This apocalyptic war tale is based upon the manga All You Need Is Kill from Hiroshi Sakurazaka in where Tokyo is destroyed. Probably because Cruise made himself already ridiculous as a samurai (The Last Samurai), the makers made an American major from his character.
Bill Cage can't believe his eyes when one day he is degraded from major to private. It takes a while before he realises it, but he is part of a programme that has to free the world from the mimics (aliens that destroy everything). These creatures have the benefit that they are able to manipulate time. By this they know exactly the attack plans from the earthlings. Cage himself has a benefit too. He can die. When he fails then he's back at the start of his mission. Not only is he alive, but by repeating the mission over and over, the soldier also becomes aware of all the dangerous tricks. He's not alone though as he has the useful help from Rita Vrataski aka Full Metal Bitch (Emily Blunt like you never saw her before).
Director Doug Liman who previously made The Bourne Identity certainly has watched Groundhog Day with Bill Murray more than once. That's not a bad thing as it takes a lot of professionalism if you want to shoot a movie that the whole time travels in time. Liman knows that! The story isn't always that easy, but from time to time Cruise shows up with his eternal toothpaste smile to remind us that Edge Of Tomorrow is just popcorn fodder. The movie is both a tip for the action- and science fiction fan. The war suits might be a bit too similar with those Matt Damon was wearing in Elysium and the battle in Verdun looks indeed like an apocalyptic future version from Saving Private Ryan, but Edge Of Tomorrow stays original though and a tip! From now on Cruise-fans have to wait for sequels as there are plans for another Top Gun, Mission Impossible and Jack Reacher. The Scientology-followers will be happy, just like the film fans!
Edge of Tomorrow is put on DVD, Blu-ray en Blu-ray 3D on Warner Home Video.
Didier BECU
16/10/2014
---
Over het privéleven van Tom Cruise willen we liefst zo weinig mogelijk weten, maar als de Scientology-freak een blockbuster uit heeft dan zitten we toch graag op de eerste rij. Na Oblivion koos Cruise gek genoeg opnieuw voor een sciencefictionprent, alhoewel het er één van een volledig andere soort is. Edge Of Tomorrow is gebaseerd op de manga All You Need Is Kill van Hiroshi Sakurazaka waarin Tokyo de pineut is. Omdat Cruise zich eerder al eens als samoerai belachelijk maakte (The Last Samurai) heeft men deze keer gewoon een Amerikaanse majoor van hem gemaakt.
Bill Cage kan zijn ogen niet geloven als hij van de een op de andere dag van majoor tot soldaat wordt gedegradeerd. Het duurt een tijdje voor hij het beseft, maar de officier is een onderdeel van een programma waarbij hij de aarde moet bevrijden van de allesvernietigende mimics. Deze buitenaardse wezens hebben het voordeel dat ze de tijd kunnen manipuleren waardoor ze steeds de plannen van de aanvaller tot in de puntjes kennen. Cage heeft dan weer het voordeel dat hij mag sterven, want vanaf het moment dat hij het loodje legt wordt hij gewoon naar het beginpunt van zijn missie gekatapulteerd. Op deze manier weet hij iedere keer welke valstrikken hem te wachten staan. Hij moet deze taak niet alleen doen, hij krijgt de hulp van Rita Vrataski aka Full Metal Bitch (Emily Blunt in een rol zoals je haar nog nooit zag).
Regisseur Doug Liman die The Bourne Identity regisseerde heeft duidelijk het een en ander uit Groundhog Day met Bill Murray gejat, maar dat is helemaal niet erg. Een film die door het reizen in de tijd steeds van de hak op de tak springt heeft een degelijke cineast achter de camera nodig en daar is Liman zeer goed in. Het verhaal is niet altijd eenvoudig te volgen, maar de tandpastaglimlach van Cruise herinnert er ons geregeld aan dat Edge Of Tomorrow in de eerste plaats popcornvertier is. De film is zowel een aanrader voor de actie- als voor de science fictionfan. De gevechtspakjes doen misschien wat denken aan datgene wat Matt Damon in Elysium droeg en soms lijken de gevechten in Verdun wat op een futuristische Saving Private Ryan, toch is Edge Of Tomorrow een zeer originele film in zijn genre en dus een aanrader. Nu wordt het voor de Cruise-fans wachten op de sequels, want er is een vervolg op Top Gun, Mission Impossible en Jack Reacher aangekondigd. De Scientology-volgers zullen tevreden zijn, de filmfans ook.
Edge of Tomorrow is uitgebracht op dvd, Blu-ray en Blu-ray 3D op Warner Home Video.
Didier BECU
16/10/2014
---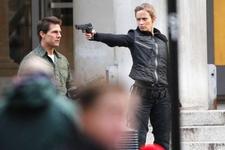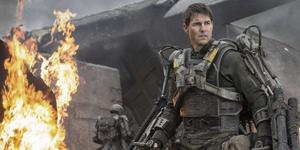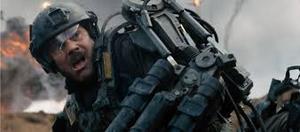 ---