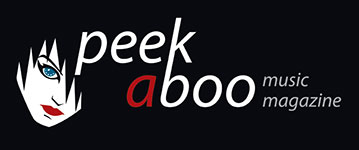 like this cd review
---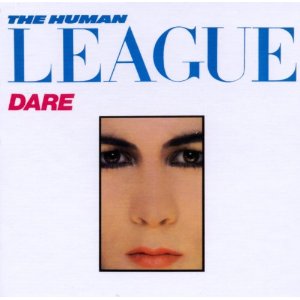 HUMAN LEAGUE
Classics: Dare
Music
•
CD
New wave
•
Synth Pop / Electro Pop
[90/100]

Virgin Records
16/10/2014, Paul PLEDGER
---
For music-fans, 1982 represented something of a crossroads. With so many genres all vying for attention and the subsequent parting of hard-earned cash, there wasn't a better time to change your allegiances to leave punk and new-wave behind in order to soak up some simplistic synth-pop, minus the angst, impurities and sloganeering. And if you were in a band or one of those creative like-minded admirers of machines, rather than old-hat four and six-stringed guitars and you had a creative imaginative bent, it was time to head off in a totally new direction.

That is precisely what The Human League chose to do some 30 years ago. After issuing credible but non-commercial electronica for a few years, then splitting into well-documented factions of Ware and Marsh on the one side (Heaven 17) and Oakey facing the tricky task of rejigging The Human League into something like a band, all looked lost. In retrospect, it all turned out for the best. Heaven 17 went on to create a few successful albums, notch up a handful of hits and experiment with pop, politics and 'playing to win' and The Human League created Dare, arguably one of the decade's most important and globally-recognized albums, not only for its intricately-manicured music or Martin Rushent's slick yet humanized production-work, but also for the sleeve.

Legend has it that Oakey and the band rejected 50,000 copies of the sleeve on the basis that the record-company had chosen the wrong gloss-finish - Virgin Records must have more than made up for it afterwards, given the enormity of Dare's success and the hits contained within. You get Sound Of The Crowd, a comparatively big hit when compared to the lack-lustre performance of Boys & Girls, the first single featuring the new line-up of Oakey, Wright, Sulley and Catherall (notably not included on the album). You get "Love Action" and "Open Your Heart", two ridiculously memorable breakthrough tunes that shone on radio and fired up a few school-discos.
You also get, as a parting shot and perversely, Dare's concluding song, a certain Don't You Want Me. Originally, Oakey hated the song, declaring it as 'filler' and 'substandard', hence its 'relegation' to being the last song on side 2 (of the original vinyl version). Whatever possessed him to despise it, Don't You Want Me went on to ship 1.5 million copies and make The Human League more revered than reviled. Extra band-member Ian Burden had clearly provided a new dimension.

But what of the remainder of Dare, as well as the extras on this delayed reissue (Rushent was part of the team archiving this package before sadly passing away last year)? Arguably, the other six songs are where Dare truly excels, from the sad-eyed melancholy of Darkness, the brash near-dub club workout Do Or Die, the twee snippet of the Get Carter theme, the moody I Am The Law to the opening classic The Things That Dreams Are Made Of. But nothing beats the insistent motorik grandeur of Seconds, a masterpiece fusion of dark subject matter (the Kennedy assassination) and killer pop hooks. If Oakey was right about one thing - seeing a song of this quality being relegated to Don't You Want Me's B-side might well have justifiably tipped the singer over the edge.

As for the extras, it seems a strange idea splitting the 15 tracks up across two discs. 5 of them, including two versions of Sound Of The Crowd, two of Don't You Want Me and instrumentals of Open Your Heart/Non-Stop, have been glued to the end of the Dare disc, while the second CD gathers up tracks from Mirror Man and (Keep Feeling) Fascination, as well as instrumentals of Love Action/Hard Times. As music, most of the songs stand up, in particularly You Remind Me Of Gold (recently covered by Darkstar) and Fascination, but I'm at a loss as to why these were separated this way - perhaps a third-disc with all the Love and Dancing tracks might have made this perfection (as with the 2002 reissue). It's a small niggle though - the box-set with accompanying postcards and informative booklet is an absolute stone-cold must-have.

This review also appeared on Flipside Reviews
Paul PLEDGER
16/10/2014
---