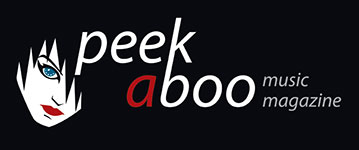 like this cd review
---
SIMPLE MINDS
New Gold Dream '81 '82 '83 '84
Music
•
CD
New wave
•
Synth Pop / Electro Pop
[90/100]

Universal Music Belgium
11/12/2016, Paul PLEDGER
---
Following on from the multi-disc re-releases of Sparkle in the Rain and Once Upon a Time comes a box set of Simple Minds' first true crossover album. Originally issued in 1982, this resplendent collection pulls in just about every version of every hit single recorded at the time - Promised You a Miracle, Glittering Prize and Someone, Somewhere in Summertime - numerous takes on other album tracks, a few rare b-sides and oodles of session tracks.
Primarily aimed at diehards, the 2016 remasters also get bolstered by a 5.1 surround upgrade and a handful of promo videos. So what's missing? A disc of live recordings might have been pertinent, especially as a decent mini-sized reprint of this album's tour programme is included along with some extensive sleeve-notes from Billy Sloan and rare unseen photos from the era. We live in hope for a full 6CD set of live recordings from the band's entire career (not just Live in the City of Light).
Aside from all of those fine strident singles dressed in Malcolm Garrett iconography, New Gold Dream holds many treasures, not least the shimmering motorik title-track which expands on previous Minds' epics such as In Trance as Mission and This Fear of Gods and the understated Hunter and the Hunted which, when played live, preempted the vast sound of the follow-up album Sparkle in the Rain. On New Gold Dream however, save for the inspired inclusion of jazz great Herbie Hancock's keyboard skullduggery, Hunter gets swamped in the mix. Better is the David Jensen session version. Even better still is the superb live mix on the flip of the Waterfront 12". Peter Walsh's production works well on the rest of NGD, save for the closing two songs where the spirited live 'feel' is lost in a haze of overly glossy exuberance.
Session tracks also include alternate readings of Sons and Fascination, In Trance as Mission and Love Song plus the ultimate mix of King is White and in the Crowd from the 1982 David Jensen show. How the band even came to the conclusion that re-recording this belter was a good idea still baffles me - this is a Minds standard and no mistake.
New Gold Dream the box-set makes so much more sense than the previous two compendiums - it looks like something the Incas might have created and sounds as glorious as ever - and should only inspire Universal to charge their glasses with a proper box set for Sons and Fascination and Empires and Dance, the two best ever Simple Minds albums. Brilliant days though. And the beat goes crashing.
This review also appeared on Flipside Reviews
Paul PLEDGER
11/12/2016
---