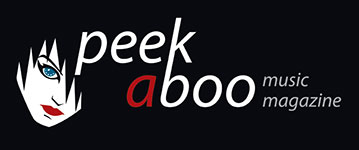 like this cd review
---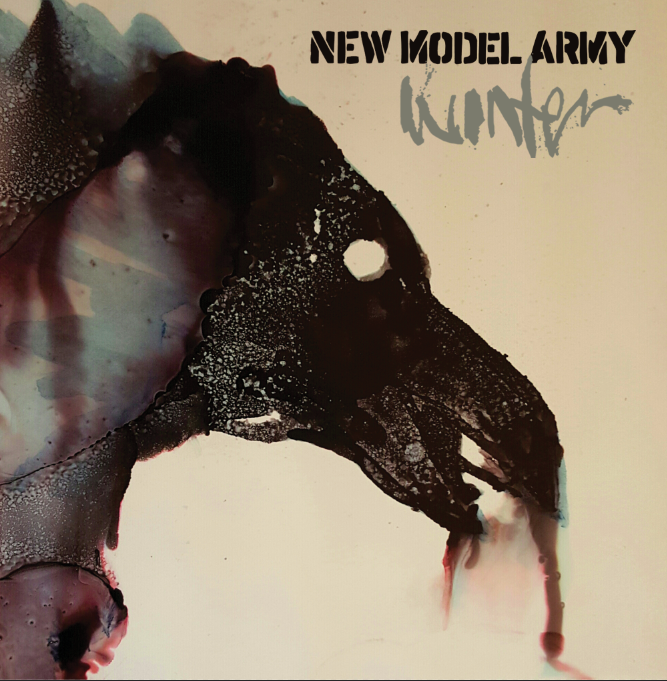 NEW MODEL ARMY
Winter
Music
•
CD
New wave
•
Post Punk
•
Rock
[95/100]

EarMusic
11/12/2016, Mark VAN MULLEM
---
Winter is coming. No, not really. Not whilst writing this: it's september, too hot in the city and summer's far from gone with this moisty and hot weather. But Winter has come! The brand new and stunning album by New Model Army, released on august 26th, carries that title. Justin Sullivan and the band are back and they are in great form too with maybe the best album in years!

New Model Army takes you into the winter with no less than thirteen exquisite, dark, haunting and beautiful melodies, charged with those typical narrative lyrics sung and hummed by Sullivan. Yes, winter has come, it's a dark beauty and there's no escaping it! And why should you? So, why not enter the Winter with this new powerful experience in the band's 36-year career.

All songs of Winter are illustrated in Matt Huynh's graphic novel with the same title. The band is very happy with it: Matt has the ability to combine violence and tragedy with a certain beauty and human empathy, so it reads. Sounds pretty much like New Model Army, no? Right!

Winter features Devil, the powerful and both spooky and very catchy single for which the band has revealed a new video, using footage from FW Murnau's 1926 movie Faust. Absolutely grand song. And then Devil is only one of the many strong dark diamonds on this album.

The album opens with some guitar distortion, then Justin's characteristic voice takes over and haunts: We watched her as she faded away.... Beginning is the menacing and desperate epical dark ballad that only New Model Army can come up with. And it's a true beauty. The album openingstrack is also one of the highlights if you ask me! Next up is Burn The Castle, which bursts out immediately whilst the haunts and chants of Beginning are fading, a dirty punk rock sing-along which would be a good single too. Listening to this track I wondered: could this have been Andrew Eldritch's follow up to the Sisters Of Mercy's Vision Thing (1992) that was never made? Probably not.

Bring me the snow fall, bring me the cold wind, bring me the winter. The album's title track is vintage New Model Army and NMA 2.0 at the same time. All the ingredients are there. Acoustic guitars, keys, Justin's great and powerful voice, bass... the epical character of the song. Top class this is, boys and girls.

Part the Waters is another mid tempo song, another darkish gem and some food for thought too: roads are filled with fleeing slaves and refugees – singing.

Eyes Get Used To the Darkness is surely a favourite of mine, and I already heared some instant faves on this album. And when our eyes get used to darkness we could see the storm coming. This little brother of No Rest and I love The World is a killer. Rock 'n roll baby!

New Model Army has always been a master in really strong and catchy melodies and a dark atmosphere, bringing an irresistible blend of folk, post-punk and rock 'n roll. On Winter the band does it all over again, and better than ever. Another favourite of your reviewer surely is the all acoustic Die Trying; simple and powerfull or simply powerfull?

Other must-hear tracks on Winter are Born Feral, with it's tribal percussion added, and the very gloomy and melodramatic Strogoula. No, no, no – you can't choose who you love, but you should never be there silently denying your own heart. As you listen and the cock crows once, twice, three times. As the day breaks.

The grande finale of Winter features the rocker Weak and Strong and the folk-rock ballad After Something, with both acoustic and electric guitars...

Winter is the 16th album by New Model Army, the band's still going strong and with Winter it made a killer of an album!

My personal faves on this gem are Beginning, Winter, Eyes Get Used To Darkness, Strogoula, Born Feral and Die Trying. But I'm sure you could name some others when you listen to the album. It is very consistent and contains no skip songs, so no fillers and almost all killers!

If you're a fan, you of course have the album already, if you don't own it yet, then buy it and do it now!
Definitely one the albums of the year!

New Model Army is touring with the album in European venues from September 30th to October 22th. The graphic novel (and probably the album too) will be on sale during the tour.
Mark VAN MULLEM
11/12/2016
---