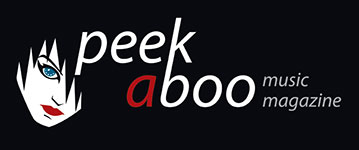 like this cd (ep) review
---
YATES AND YOUNG
Splinters Ep
Music
•
CD (EP)
Electro Rock
•
Experimental
•
Rock
[100/100]

Self-released
12/10/2019, Kevin BURKE
---
When two visionary talents collide on an artistic plane, the result can be overwhelmingly beautiful, pushing forward with vigor and a rewarding listen for audiences. One such release is the "Splinters" Ep from Yates And Young, recently released on September 27th.
The first of the two involved, RISE aka Jo Beth Young, came to the attention of the music world with her 2018 applauded debut An Abandoned Orchid House. Since then, RISE has almost branded the name neo-folk, reinventing a subgenre as if it is truly hers. The second figure Peter Yates guitarist with the legendary gothic outfit Fields Of The Nephilim. More recently, he has worked with gothic songstress Evi Vine, especially on this year's BlackLightWhiteDark album. Under the moniker of Yates And Young, the pair follow their previous adventure set out on 2017's No Country For Old Men by Yates and Delany, on which Young performed as a guest.
From the moment "Splinters" begins, audiences are treated to the atmospheric, choral transcendent opener "Born Gatekeeper". The track sizzles within a spooky atmosphere before launching into a musical attack as drums and guitars the senses. A slight prog-rock opening, which switches tempos into another haunting horizon, there is no denying this is a sound for which speakers were built for as it balances between genres of classic rock and industrial noise, with the guitar of Peter Yates dominating proceedings. The angelic voice of RISE comes into play fully on "Calling Occupants", with a backdrop of ambiance she lifts and falls spectacularly as the music swells.
The midpoint "Quiet As The Sun" is more nostalgic sounding, the soundscape built by Yates is stretched to breaking point as it tries to enrapture the voice of RISE who, as is has a staggering range like a gothic opera singer. The cover of the David Bowie number "Where Are We Now" feels as if it was hand built for the duo. Executed with the right amount of weird-drama, and awe-inspiring talent, this reinvention is as wholesome a song as you will here this year. Closing out the collection with the title track "Splinters" which is a sultry, wistful number, the urgency in the voice of RISE against the guitar patterns of Peter is a monumental pairing. Credit where it is due, Yates And Young have really created something special here, and clocking in just shy of half-an-hour, it is not the typical Ep, in fact it is closer to a long-player, and just as satisfying.
Track List;
1.Born Gatekeeper
2.Calling Occupants
3.Quiet As The Sun
4.Where Are We Now
5.Splinters
Kevin BURKE
12/10/2019
---