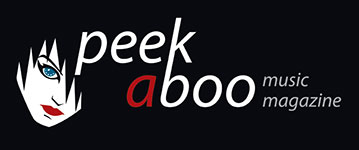 like this cd / vinyl / digital review
---
FRONT LINE ASSEMBLY
Wake Up The Coma
Music
•
CD / Vinyl / Digital
Electro
•
Electro Pop
•
Experimental
[90/100]

Metropolis Records
02/03/2019, Kevin BURKE
---
The sonic-driven, industrial sound of Front Line Assembly is a welcome swell of edm at the dawn of 2019. Their latest and one which perhaps hints at a return to their cyber-punk roots is the electrified 'Wake Up The Coma'.

It has been a long six-years since their previous release, 'Echogenetic' in 2013. Since then the band has morphed again though through necessity with the sad loss of Jeremy Inkel last year through asthma complications. This is where some of the poignancy lies within 'Wake Up The Coma', Inkel's last contributions can be heard here in the haunting 'Structures' and 'Mesmerized', and as a mark of respect the recording was released on the day of his birthday(08/02).
This recording however marks the return of Rhys Fulber, alongside Bill Leeb the duo move enigmatically into another dimension.


That aside, the album is a fine release if not a little uneven at times. It cannot be viewed as the moment when FLA break new ground or push forward in a new direction. Instead they create a layered, ambient landscape through a flawless production. With the aggression levels at a low, and an album which switches tempos and themes effortlessly without any jump into dangerous territory.

And then there is the slices of pop, in for one the curious if not highly enjoyable cover of the Falco classic 'Rock Me Amadeus'. At first what may sound like a curious edition becomes an overwhelming addiction, though guest vocalist Jimmy Urine of Mindless Self Indulgence sings faithfully in German. Other guest cameos include Nick Holmes from metal band Paradise Lost on the title track and Chris Connelly on the closing 'Spitting Wind'.

Leeb has thirty-three years honing the sound of Front Line Assembly, what may seem like an ordinary album from them would be a masterpiece for a contemporary. The album is not bad, 'Wake Up The Coma' is a solid affair, great in places-curios in others, it just does not give us anything new sounding.

Track List:
1. Front Line Assembly feat. Robert Görl - Eye On You (feat. Robert Görl)
2. Arbeit
3. Rock Me Amadeus (feat. Jimmy Urine)
4. Tilt
5. Hatevol
6. Proximity
7. Living A Lie
8. Front Line Assembly feat. Nick Holmes - Wake Up The Coma (feat. Nick Holmes)
9. Mesmerized
10. Negative Territory
11. Structures
12. Front Line Assembly feat. Chris Connelly - Spitting Wind (feat. Chris Connelly)
Kevin BURKE
02/03/2019
---